If you want to relocate furniture and other bulky items from one home to another, you likely want to engage the services of a professional removalist. These services are designed to quickly and safely transport items that are too large and cumbersome for the average person to move with their personal vehicle.
If you require these services in or around South-West Sydney, then you might want to consider hiring removalists in Liverpool. Here is a list of 5 best removalists in Liverpool for your consideration, based on this rating points list.
5 Best Removalists in Liverpool:
Ashfield Removals
Southwest Removalists
Moves & More
Sloan's Removal & Taxi Trucks
Fox Relocations
1. Ashfield Removals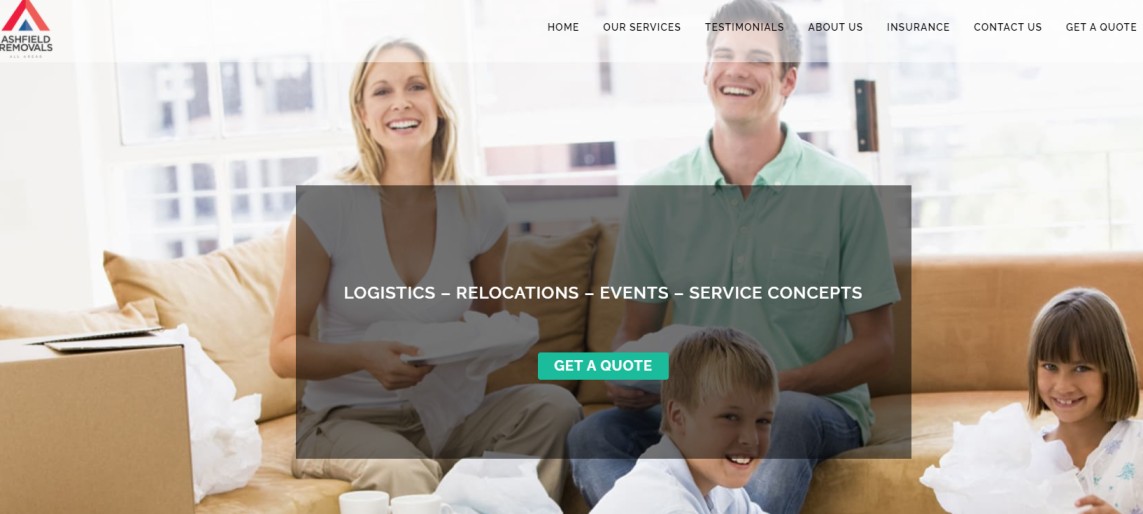 Ashfield Removals is one of the longest-running and highest-rated removals services in Sydney and one of the top removalists in Liverpool. Being a family run and operated business for over 50 years, Ashfield Removals stands out for its sincere dedication to service quality.
The team at Ashfield Removals is fully insured, as well as accredited with the AFRA and several training and quality control firms. No other local firm surpasses Ashfield Removals when it comes to experience and accreditation – this makes them an excellent choice for anyone concerned about the professionalism of the removalists they hire.
The Ashfield removals team offers a wide range of services that cover more than just residential jobs, including office relocations, event bump in/out, and even set up of school exams and other public sector needs. They are contactable 24-7, making it easy to get a free quote for their service, no matter what size the job is.
2. Southwest Removalists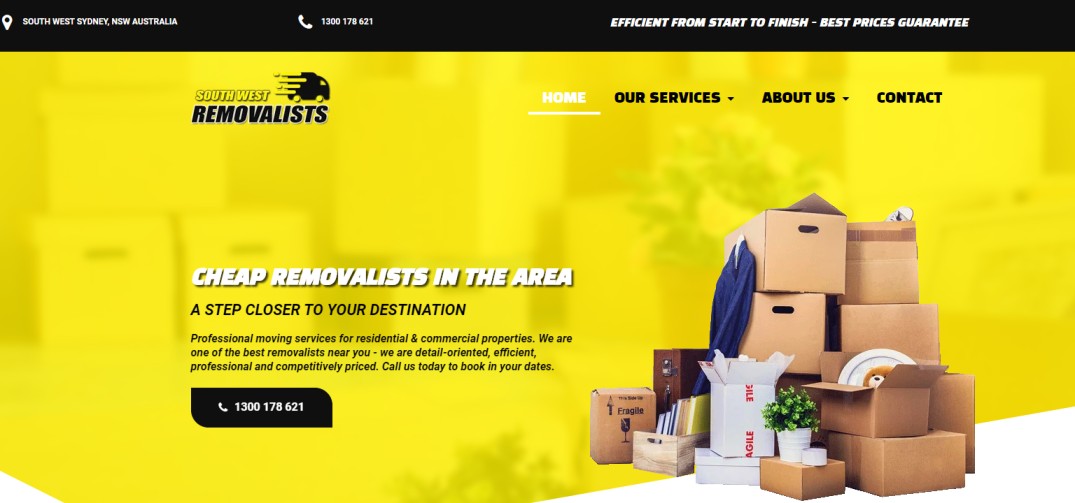 Southwest Removalists is a full-service removals firm that covers several areas including Bankstown, Fairfield, Parramatta, and, of course, Liverpool. The team is experienced with all manner of tasks including dismantling, packaging, securing, unloading, and reassembly of furniture, as well as safe driving, to ensure items arrive without a scratch.
Southwest Removalists offers several complementary services, including furniture wrapping and discounted rates on moving boxes. They also provide room to room services, as well as help with long-distance interstate moves.
Their trucks are well equipped in order to handle any kind of load required and come with blankets and securing straps to ensure safe transit of items. Southwest Removalists is one of the top-rated teams in the region, and are able to provide free, competitive quotes 7-days-a-week.
3. Moves & More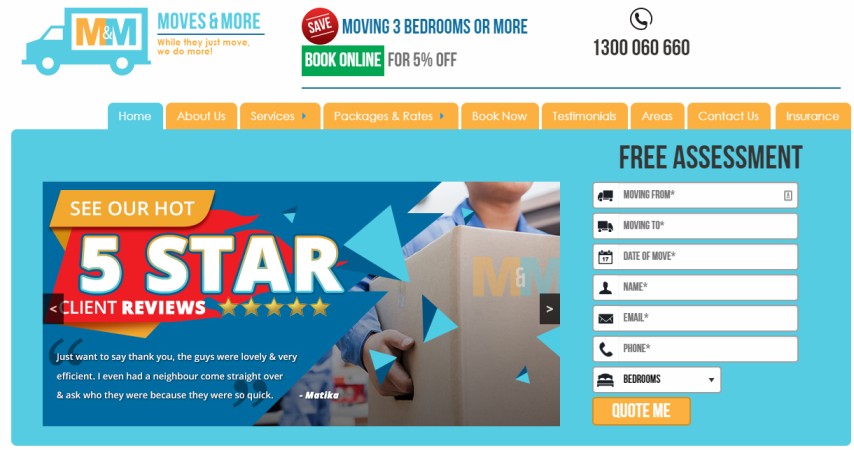 The Moves & More story began back in 2007 with a single truck and a father and son team. After delivering great results for their customers and getting higher demand on their services, the partnership eventually grew into what it is today with a large fleet of trucks and experienced team to drive them.
Moves & More seeks to do 'more' than their competitors, and offer a friendly, stress-free service. Their staff are both friendly, considerate of their client's belongings, and are trained in proper lifting techniques. They are also proficient with the professional loading and unloading of moving trucks.
The vehicles used by Moves & More are inspected on a weekly basis to make sure that they meet industry standards, as well as the expectations of customers. The company has a simple goal of providing cost-effective and stress-free removalist services to their customers, no matter how big or small the task is.
4. Sloan's Removals & Taxi Trucks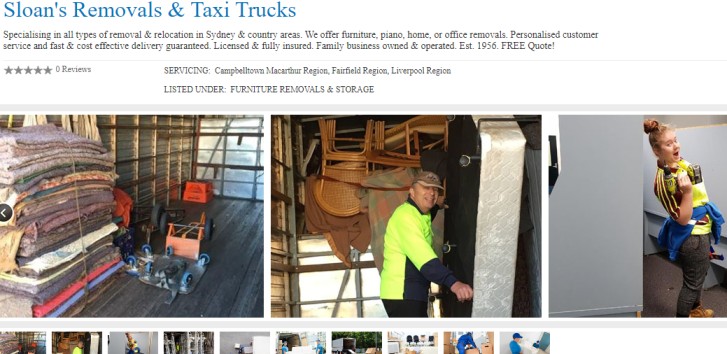 Sloan's Removals & Taxi Trucks is a family-owned removalists business located in Liverpool, New South Wales. The business was established in 1965, and they specialise in all types of removals, including office relations and moving delicate items like pianos.
They offer fast, cost-effective delivery and highly personalised customers services. They are available Monday to Saturday between 8:00 AM – 7:00 PM, and on Sunday by appointment. While based the in Liverpool region (Mount Pritchard), they serve all Sydney areas and offer a free quote for their work.
5. Fox Relocations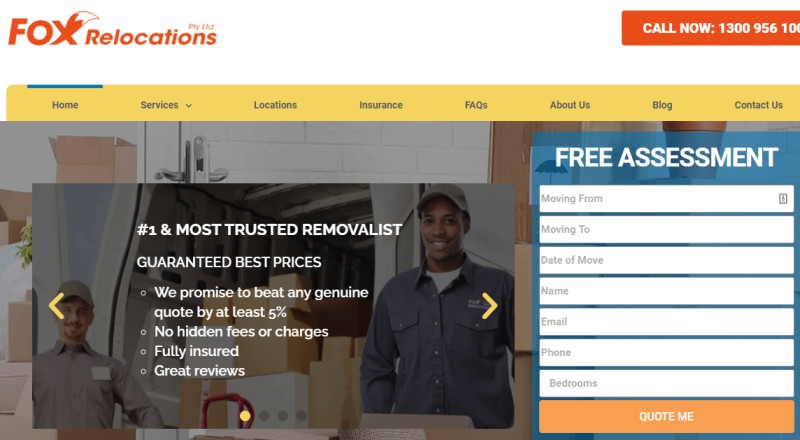 Fox Relocations is a cost-effective and reputable removalist service in the Liverpool area. They are focused on delivering professional and budget-friendly moving and relocation services for homes and business, including interstate moves.
Fox Relocations also has experience in moving delicate items like fine arts, antique furniture, and larger items like pianos. They also offer savings for people who book their services mid-week, rather than on weekends.
Which removalist will you go with?
The list above was selected based on the quality of services offered and the evaluation of testimonials from past customers. Consider the options listed and make an informed choice about which of the top removalists in Liverpool that you want to work with.