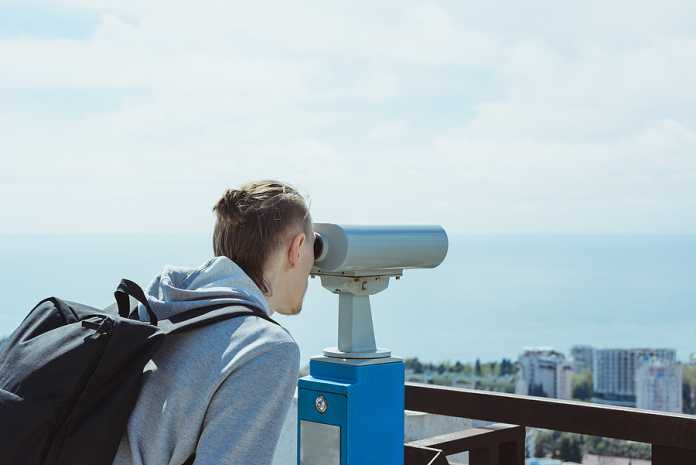 A quiet night and beautiful sight with the sky full of celestial things can fill you with divine love and bring peace of mind. Stargazing is not a new trend, but it's deeply rooted in humans.
Unfortunately, with the spike in population and light pollution, you cannot do this just anywhere, especially if you live in the USA's urban areas. 
You need to drive pretty far away from cities or dense populations to a calm, clear and quiet place to get a glimpse of the beauty of the sky above —the heavenly bodies.
But, you can still find vast swathes of wilderness across the country, preserving natural nightscapes. So, it's time to get ready to gaze, "sorry, first you need to check if tourist destinations and parks  are open for people." If yes, you can visit the locations right now, or you can plan for your next bucket of adventure. Let's explore;
List of stargazing places in the United States
If you are planning to visit stargazing sites anytime soon (if not restricted due to COVID-19), then we have rounded up a list of top 10 sites that are worth Stargazing in the USA and Near by cities. So, let's explore; 
1: Cherry Springs State Park, Pennsylvania
If you are anywhere around Pennsylvania, then Cherry Springs State Park could be the best place to visit for stargazing. Recognized as one of the eight places in the world as the "Gold International Dark Sky" status, the site lets you get an incredible glimpse of artificial lights, apart from the celestial things. Despite being in the proximity of urban establishments, the 82-acre park is surrounded by the 262,000-acre Susquehannock State Forest. 
The best night sky viewing area is located north of Route 44 that remains open 24/7. Giant public parking and information kiosks will provide comfort if you are driving your vehicle and getting information about the park; you need to follow the walkway to the viewing area. 
Visiting the area, you may, on a good night, see the centre of the Milky Way galaxy —isn't it amazing! 
2: Death Valley National Park, California
If you longed for getting a glimpse of meteor showers or lunar eclipses, there wouldn't be any better vantage point than Death Valley National Park. Around 3.5 million acres with few artificial lights, the park provides you with an opportunity to see some earnest stars. Choose moonless night during cooler season to take your stargazing adventure to the next level. 
3: Big Pine Key, Florida
Sparsely populated and free from awful light pollution, Big Pine Key is the best of the islands to get some night time views. The place is popular for stargazing as you can be able to glimpse the stars closer to the equator that also includes the Southern Cross constellation. Most importantly, there are very few people living on the islands, albeit most popular, making the place less busy. Hence, the site creates a prime condition for heavenly things. Friendly weather conditions (Florida nights are hot) provides a comfortable stargazing experience. 
4: Rocky Mountain National Park, Colorado
Even though dense highrise buildings and light pollution surround Rocky Mountain National Park, the rock Boulder and Denver create the top-notch viewing condition. To get the best glimpse of stars, you can choose to climb higher to the stars. To make the experience even thrilling, you can choose winter time to stargaze here in the Rocky Mountain National Park. 
5: Mauna Kea, Hawaii
Mauna Kea is best known for the largest astronomical observatory in the entire world, with 4,205 meters nearly 14000 ft high positioned above most water vapor in the atmosphere. Due to the dry atmosphere and little light pollution, the place becomes the prime location for people exploring stargazing sites. Hawaii, the islands are in the middle of the ocean, making the location light ordinance. Hence, you get added advantage of stargazing. 
6: Bryce Canyon National Park, Utah
With 140+ astronomy programs every year, Bryce Canyon National Park, Utah, is the best known for sky tours. Even if you don't want to participate in the programs, you can witness more than  7,500 stars and the Milky Way from your naked eyes thanks to the clean, dry air, high elevation, and lack of light pollution in the region. 
7: Denali National Park and Preserve, Alaska
Exceptionally popular as the northern lights, a.k.a. Aurora borealis, Denali National Park provides you with a spectacular stargazing view, quite different from the typical one. The majestical and mystical lights (red, blue, greens, and purples) in action are the centers of attraction, though not all of you may be fortunate enough to get glimpses of it. The jaw-dropping phenomenon lights happen due to the significant release of plasma from the solar corona, formally known as coronal mass ejection. The quiet place with northern lights focused around the earth's magnetic poles can make your trip extremely memorable. 
8: Glacier National Park, Montana
700 miles of trails around the 1 million acres of pristine wilderness, Glacier National Park is a favourite destination for backpackers. Even though you get a glimpse of some epic stars here, a good spot for tourists throughout the year. No doubt, winter makes your stargazing experience unforgettable, but you might miss the park due to the cold weather. Summer could be an ideal option for you if you want to make the most of your trip here at Glacier National Montana. 
9: Chaco Culture National Historical Park, New Mexico
Chaco Culture National Historical Park in New Mexico city is the perfect place, not just for stargazing but plenty of other things. For example, 4,000+ prehistoric archeological sites can keep your day busy visiting them. The San Juan Basin keeps the lights out of this location and maintains the dark sink to provide a unique stargazing experience in the USA. 
10: Kitt Peak National Observatory, Arizona
If you are visiting Tucson houses to experience the world's most extensive collection of optical telescopes, Visitor Center, and Museum, you have Kitt Peak National Observatory next to it to visit. The clear dark skies of the Sonoran Desert from the observatory's location are all you have to stargaze here. You may also choose to use the 20-inch telescope for an enhanced experience. If you want to make the best out of your trip, you should decide to stay a night with astronomers there, but don't forget to register for the advanced observing program. Stargazing using the telescope is as fun experiencing as getting a glimpse of these stars using the best stargazing apps. 
Final Thoughts 
As you have known these top stargazing in the USA, you should check if these sites are open for the public or still restricted due to coronavirus outbreaks. However, if you don't get a chance to visit these locations, you can plan your trip in advance. Ensure you have done enough research about the sites you choose, including food, accommodation, and more.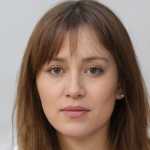 Susan Garcia is a writer by heart. She loves traveling and gaining new experiences. A qualified engineer by profession, Susan is also a wellness specialist with many years of experience. She is someone who loves to share her learnings that she has gained in her pathway to success. Also, mental health is one of the main causes she supports, hence most of her work is in the non-fiction genre. She radiates positivity and good vibes wherever she goes.