No doubt, New York is one of the most beautiful cities in the world with a beautiful skyline, but the glittering lights from the high-rise buildings demean the charm. That makes it impossible to find a suitable place or site to get a glimpse of celestial things. So, what if you like stargazing?
Face it. You will not find the best stargazing sites everywhere in New York City. No doubt, if you like to stargaze through apps, then definitely you have some stargazing apps to grab the incredible heavenly bodies. But, there are some places that can help you see the stars from your naked eyes, no matter how dense the light pollution is.
So, let's explore where these stargazing sites are:
Allegany State Park – Salamanca, NY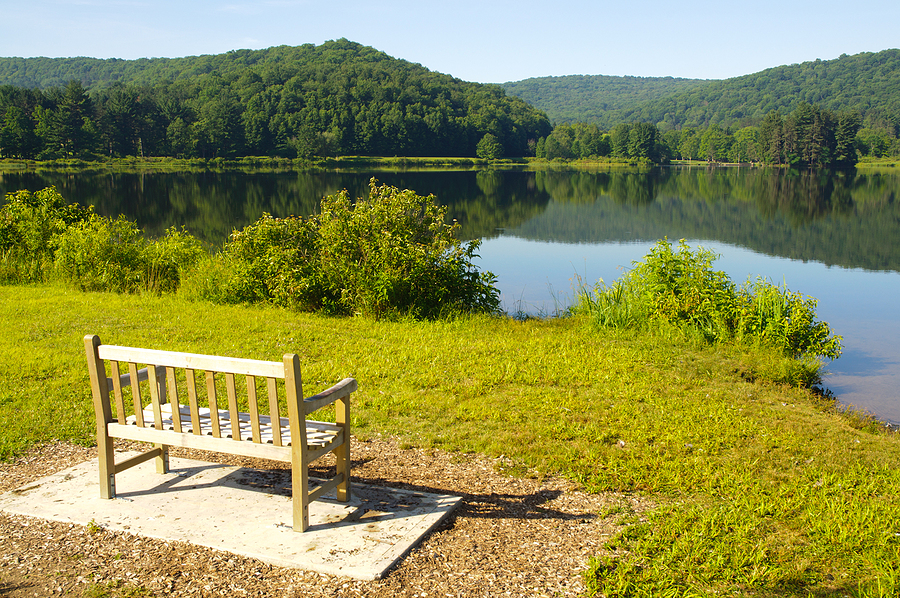 Even though there are very few places in New York where you can find pristine wilderness, Allegany State Park is one of the most popular places for stargazing. The large park in western New York State is divided into two parts —The Red House Area and Quaker Run Area.
The locals in the region of Cattaraugus County suggest that the southern end near Quaker Run Area is the perfect place to get a glimpse of the Milky Way.
Martz-Kohl Observatory, Frewsburg
Even though it's an observatory dedicated to the amateur astronomer, it remains open for people interested in astronomy or want to get a glimpse of celestial things. You can visit this place to stargaze on moonless nights.
If you want to stargaze the stars a little closer, you can use telescope equipment provided by the observatory, though you have a large open ground to stargaze from your naked eyes.
Riverside Park South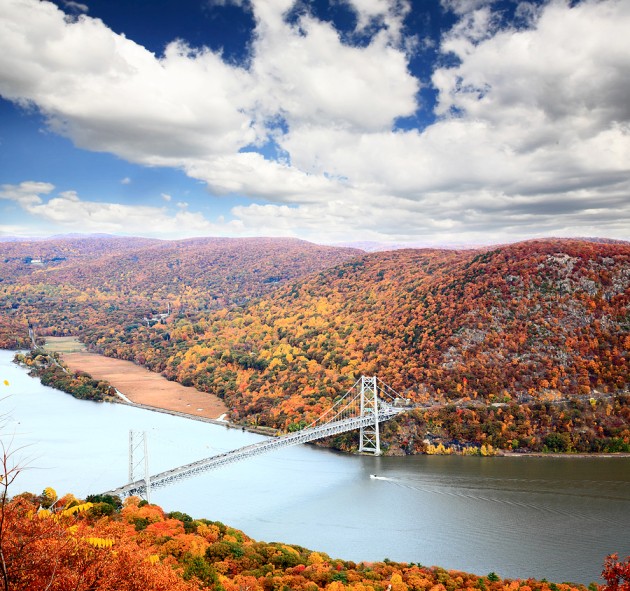 Located between historic Riverside Park and Hudson River Park, Riverside Park South is among the top stargazing spots in the New York States. With regular events (especially for children), the place is good for families wanting to stargaze near the Hudson River.
With a blend of recreational space and thriving native ecosystems, you can enjoy both stargazing as well as the railroad history of New York City.
Inwood Hill Park
200-ft hill with no lights, the Inwood Hill Park is just good enough for stargazing but also one of the prime locations to spot a bald eagle in the City and get a glimpse of living old New York. The dramatic caves, valleys, and ridges showcasing prehistoric things, the place has plenty of things to glance through.
You can explore the events so that you can make the best out of your trip at Inwood Hill Park, apart from stargazing.
Brooklyn Bridge Park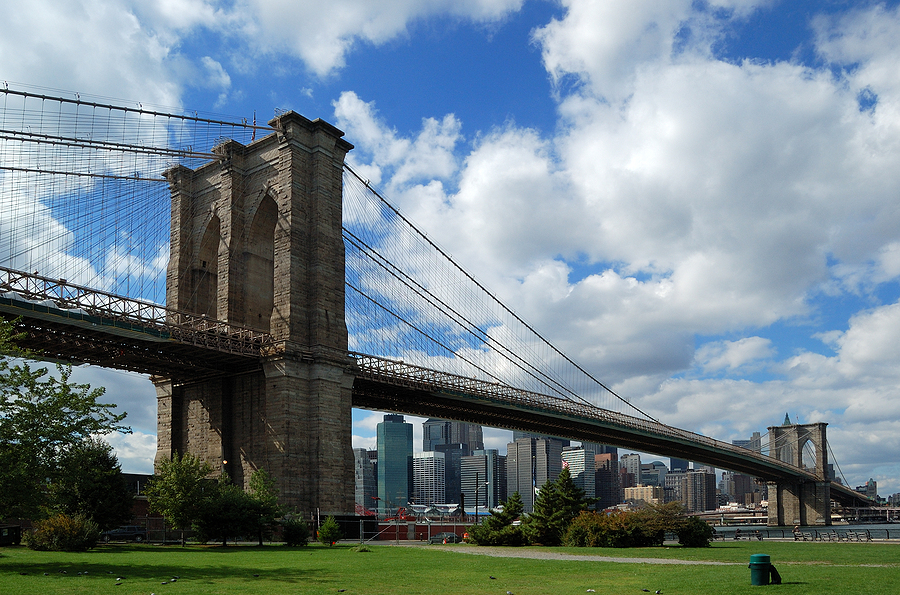 With regular stargazing events by various astronomy associations, Brooklyn Bridge Park offers the best stargazing view. The park is spread over 85 acres of land; the park spreads its charms with various eye-catching things like water park along the East River, beautiful landscape architecture and more.
Various associations organize stargazing events 365 days, though plan to visit on moonless nights to glimpse the stars even without a telescope.
Hunter's Point South Park
Although Hunter's Point South Park is a little small, it offers enough space to glimpse the celestial things. A clear night sky is all you need. It's the newest park but provides an unobstructed view of the sky —making the location best for stargazing.
No doubt, light pollution affects the charm of stargazing, but visiting this place on moonless nights can let you see some unique celestial things.
Wellesley Island State Park
located on Wellesley Island, Wellesley Island State Park is a fantastic location for stargazing. The long 2,636-acre state park offers plenty of things, such as camping, fishing, and boating, apart from stargazing. You can plan the trip with your family and kids to have a better experience.
It's the best location for a star chaser. Less light pollution and clear skies let you glimpse the vibrant canopy of stars. However, you must explore when to visit this place for a better stargazing view.
Golden Hill State Park – Barker, NY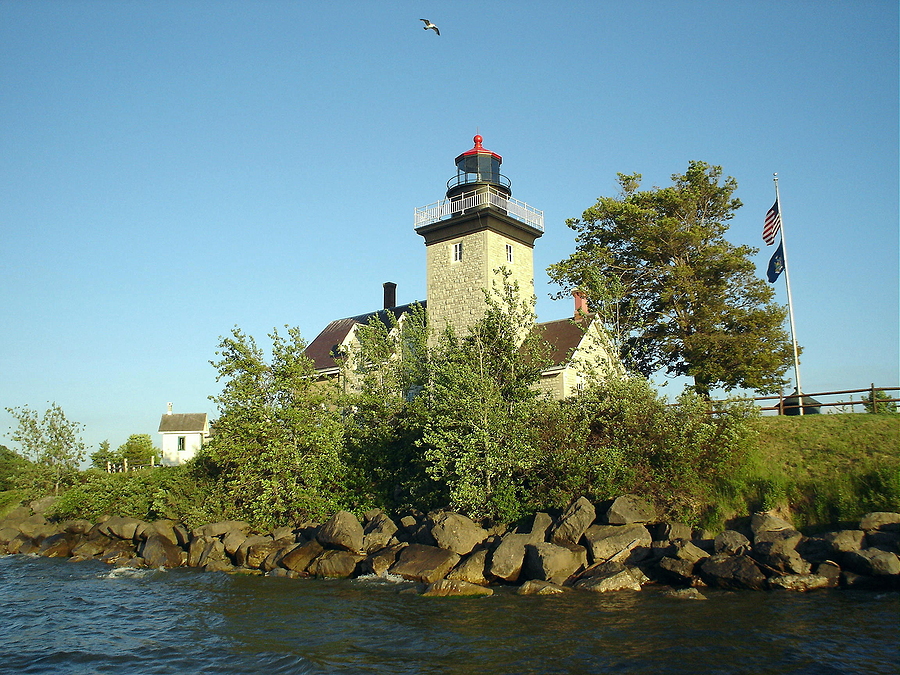 located on the southern shore of Lake Ontario, albeit in the opposite direction, Golden Hill State Park is the best option to see incredible views of stars at night. If you want to see magnificent views, then seeing stars over the lake at night should be your choice. Don't just visit this place for stargazing; you have plenty of things awaiting here.
Whether you want camping options, sleep in a yurt or lighthouse (an exciting place known as a haunted lighthouse) or just gazing in the sky near the lake.
Bonus: Cherry Springs State Park
If you want to get the corona fatigue out of your mind, then plan for Cherry Springs State Park in Pennsylvania. It's not just the best place for stargazing, but it's one of the eight places in the world with "Gold International Dark Sky" status.
Surrounded by the giant 262,000-acre Susquehannock State Forest, the 82-acre Cherry Springs State Park is known for its natural beauty. No doubt, the park falls within the proximity of an urban establishment; you get no interruptions to gaze over your favourite celestial things.
Plan to visit this location on a good day to see the centre of the Milky Way galaxy. If you are planning for Cherry Springs State Park, do plan for a week as you have so many things to explore and experience here. You can explore online about the park.
Final Thoughts
When it comes to stargazing, the natural location, away from cities and light pollution, is considered the best option. The places and sites we have suggested here will be a good option for weekend trips. If you want to make the most out of your stargazing, explore stars using the best stargazing apps. Once you have even a little information about stars or celestial things, you can get unique experiences.
Besides, you also make sure that the places are open to the public. We are going through a pandemic and public places, including malls, parks, theatres, and restaurants are closed to the public. Check with your local authorities if the places you plan to visit are open. If you plan long trip, do ensure you have proper food and accommodation facilities