Below is a list of the top and leading Orthopaedic Surgeons in Canberra. To help you find the best orthopaedic surgeons located near you in Canberra, we put together our own list based on this rating points list.
Canberra's Best Orthopaedic Surgeons:
The top rated orthopaedic surgeons that deals on disorders of the bones, joints, tendon and muscles are:
Dr. Maurizio Damiani
Dr. Joseph Smith
Dr. Rob Creer
Dr. Maurizio Damiani

Dr. Maurizio Damiani graduated in medicine from the University of Adelaide in year 1996. After moving to Sydney he was accepted to the Australian Orthopaedic Association, Orthopaedic Training Programme. In 2005 he was admitted as a Fellow of the Royal Australasian College of Surgeons and is also a member of the Australian Orthopaedic Association, American Academy of Orthopaedic Surgeons. Dr Damiani has completed 2 post-graduate fellowships. The first with the Canberra Orthopaedic Group involved specialist training of upper limb and of sports injuries. Following this he completed an international fellowship in hand, wrist, elbow and shoulder surgery at the Hand and Upper Limb Centre of the University Of Western Ontario, Canada.
Products/Services:
Trigger Finger, Dupuytren's Contracture, De Quervain's Tenosynovitis, Carpal Tunnel Syndrome, Arthroscopic Wrist Surgery, Sports Injuries, Trauma Surgery, Rotator Cuff Tear, Shoulder Impingement, Shoulder Arthroscopy, Shoulder Arthroscopy, Golfer's Elbow
Location:
Address: Shop 30/8 Trevillian Quay, Kingston ACT 2604
Phone: (02) 6239 4000
Website: www.drdamiani.com.au
Review:
"Absolutely FANTASTIC service in the hospital and at the clinic couldn't be happier with the post operative service and service leading up to the surgery! So very kind and considerate with paitent needs and concerns, going out of the way to answer any questions! Would not go anywhere else in Australia!"-Jack Dennis
Dr. Joseph Smith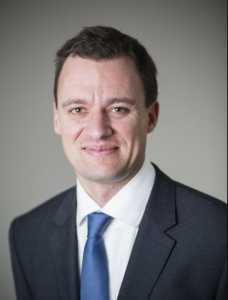 Dr. Joseph Smith is a Canberra-born orthopaedic surgeon who successfully completed his medical degree at the University of New South Wales in year 2003 and, following orthopaedic training in ACT and the NSW, was admitted as a Fellow of the Royal Australasian College of Surgeons in year 2011. His specialist training, which he completed in year 2011, was conducted by the Australian Orthopaedic Association at New South Wales. In the two years following his training, Dr Joseph was awarded three fellowships which enabled him to gain additional experience in his chosen field of specialization — knee and shoulder surgery. In year 2012 he was awarded both the Synthes Trauma Fellowship and the Canberra Orthopaedic Group Sports/Arthroscopy Fellowship, and in 2013 the Arthritis Australia Arthroplasty Fellowship. These fellowships were all successfully completed in Canberra and provided Dr Joseph with further training in shoulder and joint replacements, upper limb surgery and management of trauma related conditions.
Products/Services:
Shoulder Arthritis, Shoulder Instability, Rotator Cuff Problems, Arthritis in Knee, Cartilage Problems, Ligament Injury, Meniscus Injury, Patellar Problems
Location:
Address: 70 Kent St, Deakin ACT 2600
Phone: (02) 6124 1602
Website: www.canberraorthopaedic.com.au
Review:
"Amazing surgeon and after two knee surgeries I couldn't speak highly enough of Dr Smith."-Beverly Johnson
Dr. Rob Creer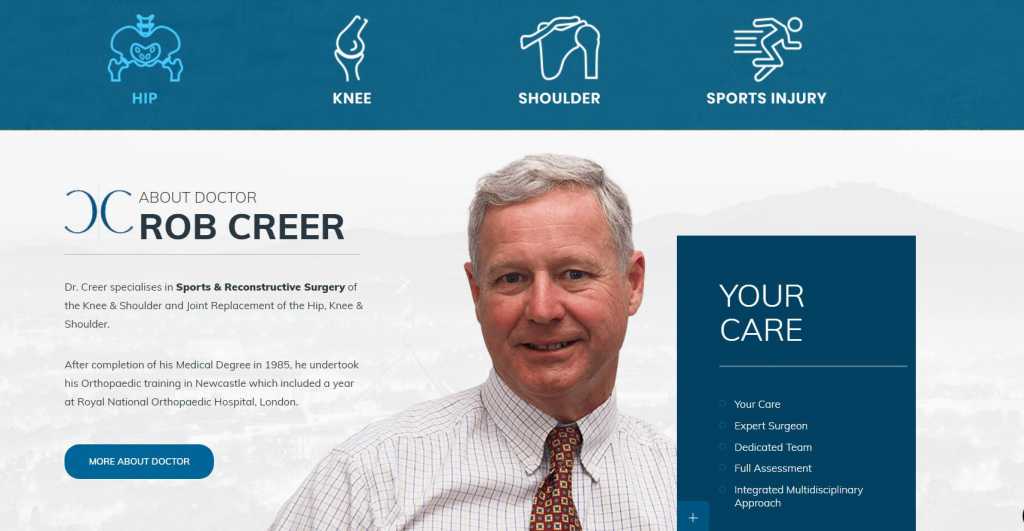 Dr. Rob Creer in Sports & Reconstructive Surgery of the Knee & Shoulder and Joint Replacement of the Hip, Knee & Shoulder. After completion of his Medical Degree in year 1985, he took up his Orthopaedic training in Newcastle which included another year at Royal National Orthopaedic Hospital, London. Following this he completed a Fellowship in Shoulder and Elbow Surgery with Dr D Sonnabend and Dr J Hughes, Sydney.
Products/Services:
Shoulder Instability, Shoulder Impingement, Shoulder Dislocation, Shoulder Arthroscopy, Hip Arthritis, Inflammatory Arthritis of the Hip, Avascular Necrosis, Knee Pain, Knee Trauma
ACL Tears, Meniscal Tears, Multi-ligament Instability, ACL Reconstruction, Meniscal Surgery
Location:
Address: Deakin Sports Therapy Centre, Suite 5, 2 King Street, Deakin ACT 2600
Phone: (02) 6162 0807
Website: www.drcreer.com.au
Review:
"I can't recommend Dr Rob Creer highly enough. He's a brilliant surgeon and a lovely down to earth doctor. He has replaced both my knees, (2011 and 2018) with fantastic results. His staff are also wonderful."-Judy Rayner