Below is a list of the top and leading Optometrists in Sydney. To help you find the best medical practice located near you in Sydney, we put together our own list based on this rating points list.
This article is updated every 3-4 months.
Sydney's Best Optometrists:
Here are the leading optometrists dealing with eyes or vision:
Dr Jim Kokkinakis – The Eye Practice
Dr SooJin Nam – Eyecare Kids
Dr Geoff Matthews – Whitehouse Optometrists
Are you one of them? Let us create a full business page, click here.
If you are an optometrist or you know other optometrists or ophthalmology clinics in Sydney that should be on this list, please submit your details here and we will review your submission.
The Eye Practice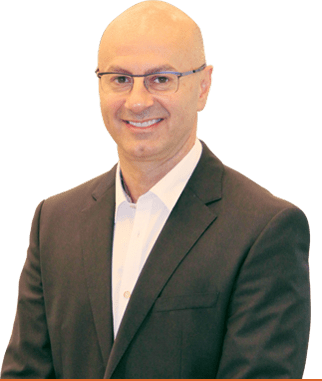 Dr Jim Kokkinakis has over three decades of optometrist experience and  offers patients the highest quality eye-care, which translates into peace of mind about their most precious sense – their vision. He is backed by a hand-picked optometrist and support team as well as the latest diagnostic technology, including retinal photography and optical coherence tomography (OCT).  Jim is a senior lecturer and clinical supervisor at the Optometry School (UNSW) and has lectured internationally on advanced contact lens fitting, dry eye treatment and computer vision syndrome. He was one of Australia's first optometrists to be qualified in Ocular Therapeutics and is committed to finding the best solutions for his patients.
Dr Jim Kokkinakis has dedicated his optometry practice to the fitting and supply of the complete spectrum of contact lenses. From regular soft contact lenses to specially-developed rigid gas permeable (RGP) lenses for keratoconus and scleral contact lenses for the most complex corneal conditions, Jim has the experience and expertise to fit you. The best solution can be found for each individual patient.  He will NOT stop until he has a workable solution.
Over the years, Jim has seen how prevalent dry eye has become, especially in the wake of the digital age. At The Eye Practice, Jim now has one of the best equipped dry eye clinics in the world for the diagnosis and treatment of all kinds of dry eye condition.  Even the most severe symptoms of dry eye can be alleviated with his techniques.
Products/Services:
Comprehensive Eye Care, Flashes & Floaters, Keratoconus, Diabetic Eye Disease, Retinal Photography and Optical Coherence Tomography (OCT), Dry Eye Treatment, Eye Strain, Eye Test, Keratoconus, Myopia, Contact Lenses, Eye Wear, Designer Frames, Prescription Glasses, Sunglasses, Blepharitis, Computer Vision Syndrome, Amblyopia, Double Vision
LOCATION:
Address: 44 Market St, Sydney NSW 2000, Australia
Phone: (02) 9290 1899
Website: www.theeyepractice.com.au
REVIEWS:
"Always a wonderful experience! Attention to detail in all aspects of eye care and customer service. The team are always going above and beyond to make everyone feel at ease." – Jenna Chan
Eyecare Kids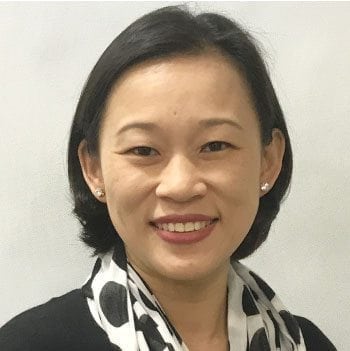 Dr SooJin Nam – As a mother of two little boys, SooJin understands the concerns of parents when it comes to the wellbeing of their children. Being told that your child has poor vision and selecting their first pair of spectacles can be a daunting experience. Eyecare Kids was designed to make the whole eyecare and eyewear process fun, enjoyable and definitely educational.
The graphics developed for Eyecare Kids were developed in collaboration with SooJin's then four year old son, Max.  Together, they created Max the Magician, Bella the Bear, Percy the Penguin and Danny the Dragon.  They are all friends who live in Eyetopia and have been diagnosed with common visual problems found in children!
SooJin Nam has a special interest in children's vision, myopia control and learning difficulties, and in particular, the impact vision has on learning and concentration.  SooJin enjoys learning and improving her clinical skills – she has travelled extensively both nationally and internationally for continuing education. She understands the importance of giving children a nurturing, supportive environment in order for them to achieve their best.
Soojin and her practices were fortunate to have been the recipient of multiple business awards over the years.
Products/Services:
Comprehensive Eye Care, Vision Therapy, Children's Eye Care, Poor Focusing, Lazy Eyes, Strabismus, Astigmatism, Amblyopia, Contact Lenses, Myopia Control, Macular Degeneration, Orthokeratology, Eye Glasses, Frames, Diabetic Eyes, Eye Diseases, Computer Vision Syndrome, Eye Injuries & Eye Allergies
LOCATION:
Address: 8/238-262 Bunnerong Rd, Hillsdale NSW 2036, Australia
Phone: (02) 9311 4600
Website: www.eyecarekids.com.au
REVIEWS:
"Amazing. I'm so impressed with the quality of service given, so much so I've brought all three of my kids here and have recommended already to friends and family." -Helena Hasler
Whitehouse Optometrists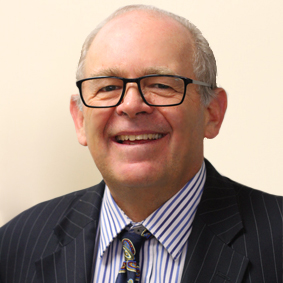 Dr Geoff Matthews began at Whitehouse in 1975 as a student Optometrist. After taking over ownership he expanded the practice while continuing its tradition of excellent service. Geoff has knowledge of all aspects of general eye health and vision difficulties. He has a reputation for solving difficult refractive vision problems, and has gained the trust of Sydney's leading Ophthalmologists. Geoff has expertise in low vision and complex contact lens cases. He uses the latest technology and optical materials, sourced globally, to best suit your needs.
Products/Services:
Eye Tests, Fashion Brands, Eye Diseases, Contact Lenses, Child And Infant Care, Fl-41 Tint & Other Specialised Tints, Sports Eyewear, Low Vision Services, Dry Eye
LOCATION:
Address: 3rd Floor, The Cullinan Building, 70 Castlereagh St, Sydney NSW 2000, Australia
Phone: (02) 9233 4944
Website: www.whitehouseoptometrists.com.au
REVIEWS:
"Very professional and friendly service.  Same staff have been there for years and they always remember you when you call.   Simple to reorder over the phone.  Highly recommended." – MILENA MOLINA