Below is a list of the top and leading Gynaecologists in Sydney. To help you find the best medical practice located nearest you in Sydney, we put together our own list based on this priority points, reviews, reputation, costs and trust.
This article is updated every 3-4 months.
Sydney's Best Gynaecologists:
Here are the leading gynaecologists dealing with the health of the female reproductive systems and the breasts:
Dr Surya Krishnan – Sydney Women's Clinic
Dr Stephen Morris – Dr Morris Sydney Mother & Baby
Dr Kumara Siriwardena – OBS Norwest hospital
Are you one of them? Let us create a full business page, click here.
If you are a Gynaecologist or you know other Gynaecologists or clinics in Sydney that should be on this list, please submit your details here and we will review your submission.
Sydney Women's Clinic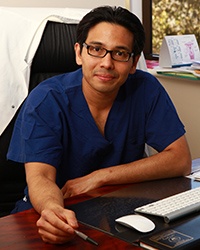 Dr Surya Krishnan – After completing his medical degree at The University of New South Wales (UNSW), and my subsequent specialisation – FRANZCOG – he pursued fellowships in advanced gynae-endoscopic surgery in the United States (USA), France and Sydney. He also completed a fellowship program with an advanced endoscopic oncological cancer centre in India.
He has since completed a Masters of Surgery (MS) with the University of Sydney for his work in gynae-endoscopic surgery.
He holds specialist appointments at Prince of Wales Private, St Vincent's Private and the Mater Hospitals in Sydney. He is also a visiting medical officer at Royal Prince Alfred Hospital and The Royal Hospital for Women.
On a final note, he believes in ensuring industry-wide best practice in Obstetrics and Gynaecology. He therefore regularly facilitates workshops instructing practitioners in general practice and medical trainees in Sydney and overseas. He is a surgical supervisor for specialists in training at the aforementioned hospitals.
Products/Services:
Polycystic Ovarian Syndrome & Ovarian Cysts, Antenatal Care, Endometriosis, Complex Obstetric Surgery, Vaginal Discharge and Heavy Bleeding, Pre Pregnancy, Post Partum, Breast Feeding, Fibroids and Uterine Dysfunctions, Diabetes, Anemia, Menstrual Dysfunction, Blood Pressure,  Urogynaecology, Abnormal Pap Smears and Colposcopy,
LOCATION:
Address: 312a/100 Carillon Ave, Newtown NSW 2042, Australia
Phone: 1300 738 680
Website: www.sydneywomensclinic.com.au
REVIEWS:
"Fantastic OB came highly recommended. He made me and my husband feel so comfortable and was so warm and supportive throughout the pregnancy. He delivered my boy through c-section without complication and my scaring minimal. Exactly the kind of obstetrician experience everyone hopes for! I'm certainly going back again for my second." -Sam
Dr Morris Sydney Mother & Baby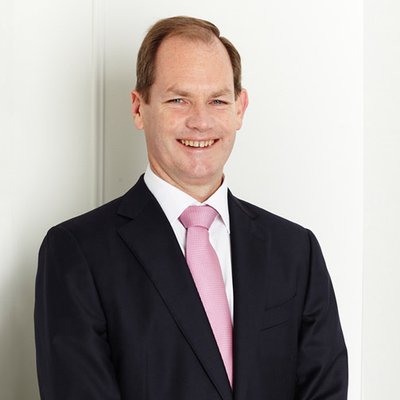 Dr Stephen Morris provides compassionate and professional obstetric care for women during pregnancy and childbirth, working with women and their partners to facilitate a successful and enjoyable birth process. His aim is to create a non-judgmental environment where different choices and options surrounding the birth of your child can be discussed. Dr Morris incorporates his extensive experience and knowledge of pregnancy and childbirth together with his interest and understanding of high-risk obstetrics to create a supportive and involved experience for every couple.
Dr Morris uses advanced ultrasound technology, including 4D, to monitor the progress of your baby and enable you to see and hear them throughout your pregnancy.
To provide you with the most comprehensive and supportive care possible, Dr Morris employs a team of very experienced midwives, including a lactation consultant. All patients, as part of their care, receive regular antenatal consultations with a midwife, access to midwifery advice and support outside appointments when required, and antenatal breastfeeding education. Dr Morris also offers his patients a comprehensive range of antenatal and postnatal education classes, so that patients are equipped with the skills and knowledge necessary for a confident and enjoyable pregnancy and birth.
Dr Morris supports natural births; including water birth, vaginal twin birth and external cephalic version (ECV) at term. Dr Morris also performs operative obstetrics including instrumental deliveries and Caesarean sections when necessary.
Products/Services:
Vaginal Twin Birth, Ovarian Cysts, Abnormal Bleeding, Colposcopy, Fibroids & Menopause, Cervical Disorders, High-Risk Obstetrics, Infertility, Pregnancy Related Diseases, Childbirth, Birth Control,  Antenatal and Postnatal Education Classes, Latest Diagnostic Equipment
LOCATION:
Address: 135 Macquarie St, Sydney NSW 2000, Australia
Phone: (02) 9251 8550
Website: www.drmorris.com.au
REVIEWS:
"Best OB in Sydney! Delivered my 3 children, I felt completely in safe hands and Dr. Morris is completely competent under pressure. The whole team in his office are magnificent. Can't recommend him more." -Ellen
Dr Kumara Siriwardena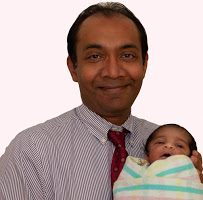 Dr Kumara Siriwardena has trained as a specialist obstetrician and gynaecologist at Westmead Hospital Sydney after obtaining his medical degree from Monash University Melbourne with Honours. He was appointed as a visiting medical officer of Western Sydney Area Health Service in 2001, and has been in private practice since 2001.
He also held the position of Chairman of the Westmead Private Hospital's O&G Department from 2006-2013 and conducted the Westmead Hospital GP shared clinic from 2001-2009. He has admitting rights as an obstetrician at Westmead Public Hospital where he delivers his high risk obstetric patients. He also delivers babies at Westmead Private and Norwest Private Hospitals, and has a private operating list at the former.
Dr Siriwardena is an examiner for the Royal Australian and New Zealand College of Obstetricians and Gynaecologists. He is also currently a senior lecturer at the University of Sydney and is actively involved in teaching medical students from the University. An experienced gynaecologist, his expertise covers a wide range of conditions.
Products/Services:
Ovarian Cysts, Polycystic Ovarian Syndrome, Pre-Conception Counselling, Abnormal Pap Smears, Family Planning, Colposcopy, Pelvic Pain, Menstrual Dysfunction, Heavy Menstrual Bleeding, Uterine Fibroids, Menopause, Uterine Prolapse, Ectopic Pregnancy, Hysterectomies, Biopsy, Endometriosis & High-Risk Pregnancies
LOCATION:
Address: 9/14 Mons Rd, Westmead NSW 2145, Australia
Phone: (02) 9633 1349
Website: www.drkumara.com.au
REVIEWS:
"I was recommended to Dr Siriwardena by a very close friend of mine, and it's been an excellent experience to have had my first baby with Dr Siriwardena. I very much appreciated the advice and care throughout the pregnancy and the services delivered by him and his team. Highly recommended!" -Barsha Karki
"Dr Kumara is a gentleman. He doesn't beat around the bush or sugar coat which I understand is not for everyone. He is professional, extremely knowledgeable, and thorough. He will get the job done in the best way for his patient. Have used his services for 4 different pregnancies; there is no other person I could trust with one of the most important services you could require." -DVIsion42