Finding the right people for your business is one of the most important things you can do. The human resources landscape can be surprisingly complex and difficult to navigate for businesses, especially if they do not have the resources to put robust processes in place. Outsourcing you HR and recruitment needs to an external agency can be an excellent solution.
No matter what the size of your company is, or the industry you work in, you can guarantee that there is a great HR agency in you local area offering professional services that are the right fit for your needs.
A great HR agency can save you a lot of time and wasted expense in recruitment and training by ensuring that the right person is in the position from the very beginning.
If you're a jobseeker, finding the right fit for you should be top priority. The best HR agencies will know how to connect you with the best employers to help you further your career.
Recruitment Agencies in Melbourne:
#1 Morgan Consulting

Morgan Consulting, a professional recruitment agency with offices in Melbourne CBD and Chadstone have been in business for over 20 years, and for good reason. They set the bar for recruitment services and customer satisfaction in Australia.
They're experienced team are some of the best in the business and responsible for Morgan Consulting's reputation as an industry leader for human resources in Australia. The great work culture and privately owned boutique nature mean that clients can expect the most attentive, friendly service in Melbourne.
Offering top tier service to a number of industries, you can expect a 98% placement rate when you utilise the services of Morgan Consulting. They service a diverse range of specialist industries ranging from white collar professional services such as accounting and legal services to construction, supply chain operation or even government services and education.
If you're a job seeker they cover many industries and have many exciting roles on offer.
If you're looking for the number one choice for recruitment, then Morgan Consulting are the perfect choice.
#2 Adecco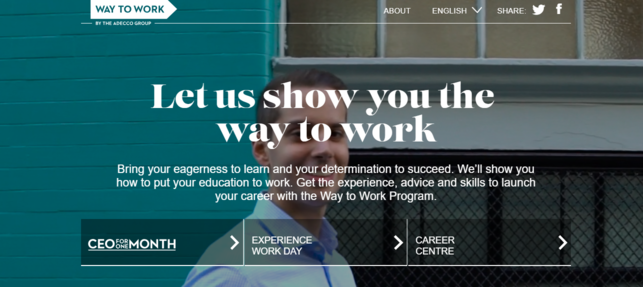 Adecco are a global leader in recruitment and have offices all over the world. Their vast network of branches across the globe means that you have the expertise of thousands of staff at your disposal when you choose to use their services.
Don't let their size put you off though, they don't make any sacrifices in service offering or local expertise. You can expect to work with highly knowledgeable local staff whom have an intimate understanding of the Melbourne job market. You'll have a huge candidate pool to choose from when you use Adecco.
Each year they help to match thousands of jobseekers to the best jobs, and they're vast network reach means that they have the resources available to find the mostly highly skilled, desirable candidates on the market.
Not only are Adecco a globally recognised HR agency, but they have also taken the time to invest their considerable resources into various programs and campaigns such as Way to Work and CEO for one Month which are aimed at turning out excellent future job candidates.
They cover a huge range of key industries for business of every size, from start ups to large publicly-owned clients.
#3 The Next Step Recruitment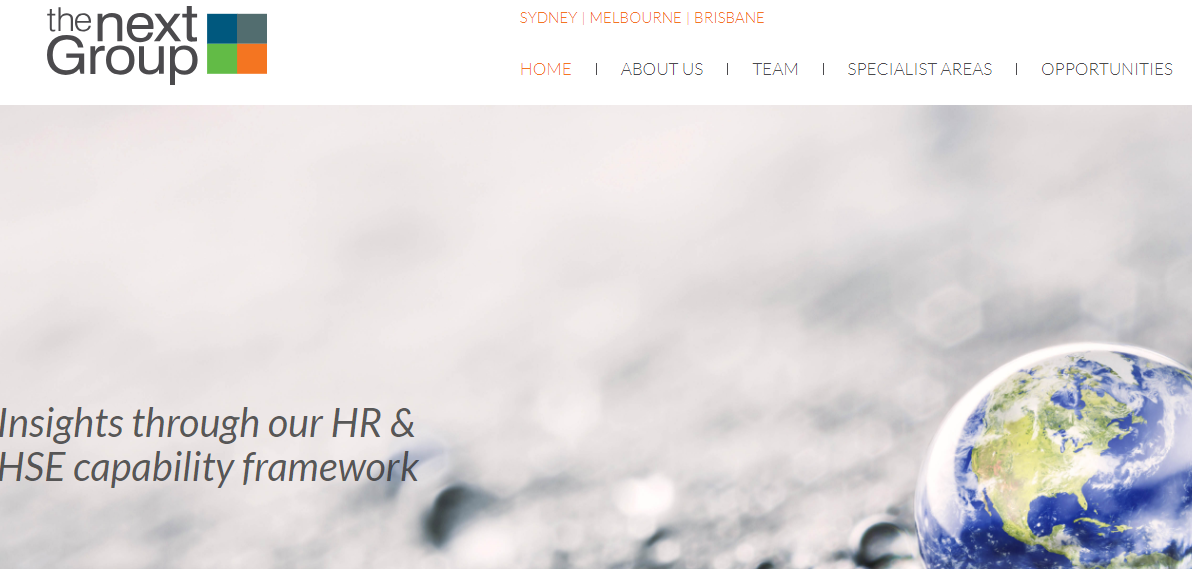 The Next Step Recruitment are specialists in a number of recruitment tasks and contracting needs and can offer tailored approaches to suit any business. Conveniently located in all major Australian cities, including Melbourne, you can be sure you'll receive local service and expertise.
Not only can they offer recruitment support in whatever capacity you need it, they are also experienced in providing guidance and advice in areas such as; diversity and inclusion, employee and industrial relations, organisational development, workforce planning and renumeration planning and management.
If you're needs as a business go beyond traditional recruitment, then The Next Step Recruitment are the right choice for you, as they can offer integrated and comprehensive solutions and are one of the best HR agencies in the business.
The best part about working with The Next Step Recruitment is that you get three for the price of one, as they regularly work with their sister companies The Next Group and The HR space to provide services in human capital services and talent sourcing.
The Next Step Recruitment is a savvy leading organisation that has recognised a number of gaps in the market and diversified to offer a range of comprehensive services. A great choice if you want to work with the smartest in the business!
#4 Drake International Melbourne
Drake International is a specialist HR agency with offices globally. Within Australia they operate 22 branches, their national head office is located within Melbourne.
Drake International is a large company with a big service offering that goes well beyond just recruitment. They have a range of capabilities and can offer services relating to every aspect of employment, from beginning to end.
They are able to offer a number of speciality training resources aimed at Leadership development, including the Drake 2020 Leadership development program, a program that looks to the future and recognises the problems facing leaders in retaining millennial workers in the modern workplace. This ground-breaking program offer leaders the opportunity to hone and develop the skills relevant to todays workforce so that they can attract and retain the best talent.
The program is run by Steve Knox, an expert and author on Leadership whom has over 20 years' experience in people management.
Drake International offer decades of experience and a vast network of services to Melbourne businesses.
#5 Robert Half
Lucky last, Robert Half is certainly does not fall behind when it comes to recruitment services. Focusing on the finance, accounting, administration and technology industries they are able to find the best candidates for local businesses in Melbourne.
They have a number of strategic local partnerships related to the industries that they work in, this gives them the edge in industry news and events.
They have a 24/7 online portal that offers local businesses the opportunity to look for talent when it suits and helps them to connect with talent that are looking for them.
For job seekers they offer a range of services, including comprehensive career advice from industry experts, guided career development and mentoring, resume and cover letter writing assistance and tips for interview etiquette.
If you're looking for a job, then Robert Half is a great local HR agency to work with. They're experience in the Melbourne market can help you to find the ideal role in no time and make you a better candidate.
Recently awarded number one in the industry for Fortune magazines 'World's most admired companies' in 2018, you can't go wrong with this HR agency.