Below is a list of the top and leading GP doctors in Sydney. To help you find the best General Practitioners located nearest you in Sydney, we put together our own list based on this priority points, reviews, reputation, costs and trust.
This article is updated every 3-4 months.
Sydney's Best General Practitioners:
Here are the top GP doctors based in Sydney:
Dr Ankita Roy – Macquarie Street, Sydney
Dr Sue Carr – Sydney Doctors
Dr Rosemary Aldous – O'Connell St Medical Centre
Dr Sandy Eun – an integrative GP and functional medicine doctor
Are you one of them? Let us create a full business page, click here.
If you are a GP doctor or you know other General Practitioners or clinics in Sydney that should be on this list, please submit your details here and we will review your submission.
Dr Ankita Roy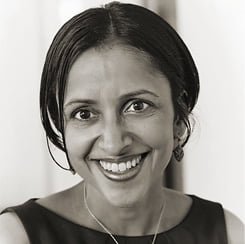 Dr Ankita Roy is a well-established and experienced city-based GP, specialising in both general and mental health. She is well regarded by her patients, many of whom have been with her for years. She brings warmth and compassion to her consultations, along with dedication and highly developed clinical skills.
Dr Roy is a Fellow of the Royal Australian College of General Practitioners (FRACGP). She graduated as a GP specialist from the University of Sydney in 1999, then spent a further three years studying Psychiatry at St Vincent's Hospital in Sydney. She has worked in general practice since 2002.
Products/Services
General Practice Medicine.
LOCATION:
Address: Level 2, 139 Macquarie Street, Sydney
Phone: (02) 9252 6144
Website: https://drankitaroy.com.au
REVIEWS:
"Dr Ankita Roy has been my doctor for at least the past two years. She is always friendly and looks after me." – Adam
Sydney Doctors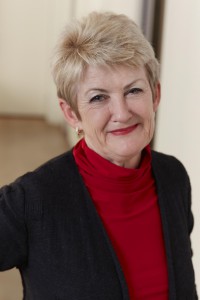 Dr. Sue Carr  – is a University of Sydney graduate with extensive experience in general practice. After working in the UK, Dr. Sue Carr returned to Australia and dedicated herself to practicing medicine and raising her family. Dr. Carr patients have been looked after by Dr Carr in our practice for over 15 years. She is one of our founding GPs and her ability to manage complex care is evident everyday.
Products/Services:
Immunisations, Preventative Medicine, Women's Health, Children's Health, Men's Health, Chronic Illness Management, Skin Care, Travel Health, Mental Health, Dentistry, Minor Surgeries, Travel Medicine, Tetanus/Diphtheria, Yellow Fever, Polio, Pneumonia & Typhoid, Measles, Mumps and Rubella, Varicella, Influenza
LOCATION:
Address: 70 Pitt St, Sydney NSW 2000, Australia
Phone: (02) 9233 3399
Website: http://sydneydoctors.com.au
REVIEWS:
"Needed an appointment with short notice – had one within a few hours via an easy on-line booking system and the Dr was great!  Good experience." – David Clarke
"The staff are always friendly, and my doctor is always very efficient." – Jon Leung
O'Connell St Medical Centre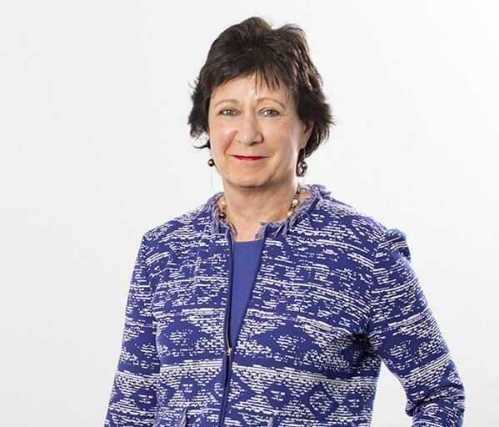 Dr Rosemary Aldous is a medical graduate from the University of Sydney with initial medical training at RGH Concord. Her initial degree was in zoology from Imperial College, London with subsequent scientific research work in the United Kingdom, Kenya and Australia.
Dr. Aldous has been a General Practitioner since 1989 with interests in general medicine, travel medicine, women's health, health promotion and preventative medicine. Dr. Aldous has been an established GP in the Sydney CBD for many years and continues with a passion for quality medical care. She has joined O'Connell St. Medical Centre with its focus on the highest standard of medical care and customer service, qualities which are at the core of excellent medicine.
Dr. Rosemary Aldous is a panel physician for the US consulate and can perform your visa medical. Visa medicals require pre-booking for an extended appointment. We are happy to accommodate a prompt booking to fit in with your US consulate appointment.
Products/Services:
Immunisations, Women's Health, Skin Checks & Cronic Disease Management, PAP Smear, Vaccinations,
LOCATION:
Address: 12 O'Connell St, Sydney NSW 2000, Australia
Phone: (02) 9241 1577
Website: www.ocnlst.com.au
REVIEWS:
"Dr. Aldous has a warm and caring nature and takes time to discuss health issues with you, without rushing and being impatient. I feel very comfortable with her and feel she is a very good doctor" – Jen
Dr Sandy Eun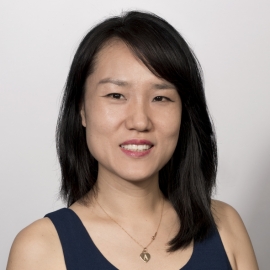 Dr Sandy Eun is an integrative medical doctor/GP who combines conventional and complementary medicine to provide the best possible care to her patients. After graduating with Bachelors of Medicine/Surgery at the University of New South Wales, she completed her Fellowship in General Practice gaining experience in a wide range of medical conditions. She has also had additional training nutritional, environmental and functional medicine and applies these principles in her practice.  Sandy completed post graduate training with the Australian Medical Acupuncture College (AMAC) and utilises acupuncture as a treatment modality where appropriate.
Sandy's aim is to assist people achieve their goals of optimum health and wellness in a holistic way. This is achieved through longer consultations which strive to understand the root causes of the health concerns and exploring the underlying biochemical and functional imbalance. Individualised treatments may include lifestyle modification (i.e. diet, exercise, sleep), nutritional supplements, herbs, acupuncture, pharmaceutical agents and addressing stress and other psychosocial factors.
Products/Services:
Irritable Bowel Disease (IBS), Small Intestinal Bacterial Overgrowth (SIBO) and other digestive issues, Women's health and fertility, Antenatal care, Hormonal Imbalance, Mental health and wellbeing, Management of chronic medical conditions, Preventative medicine
LOCATION: