Many among the population would have you ignorantly believe that a gaming chair is purely for aesthetic purposes. While gaming chairs are always more sleek than their office chair counterparts, the health benefits from using an ergonomic chair are far and numerous, with gaming chairs being even more so, due to the long seated nature of gaming sessions.
Whilst participating in these gaming retreats, the importance of an ergonomic chair and good posture cannot be understated.
A good gaming chair will fit your body size and posture, allowing you to sit ergonomically as well as comfortably for long periods of time.
But with such a wide range of chairs on the market, what is the best gaming chair out there right now?
We have compiled a list of the top 11 most comfortable, aesthetic and ergonomic gaming chairs available on the market, and why they are worth your money.
11 Best Gaming Chairs Available in Australia:
The top gaming chairs are:
BraZen Phantom Elite – best overall functionality and comfort for your money
ErgoTune – premium ergonomic chair in Australia
Noblechairs Epic Real Leather – another winner for gaming chairs – great function and comfort
BraZen Pride 2.1 – top rated sound chair in Australia
UMI Essentials Gaming Chair – simplicity of design but comfort
Autonomous ErgoChair 2 – simple aesthetic but high ergonomic value
Corsair T2 Road Warrior – high adjustability and gaming aesthetic design
AK Racing Core Series EX Gaming Chair – slightly pricier, mid-range budget with customizability and adjustability
DXRacer Classic Series – best for people who want heavier, larger framed chair
Secretlab NeueChair – best for discrete modern office aesthetic chair, pricier and very high customizability
Vertagear Racing Series S-Line SL4000 – budget entry level chair with many features for the price
1. BraZen Phantom Elite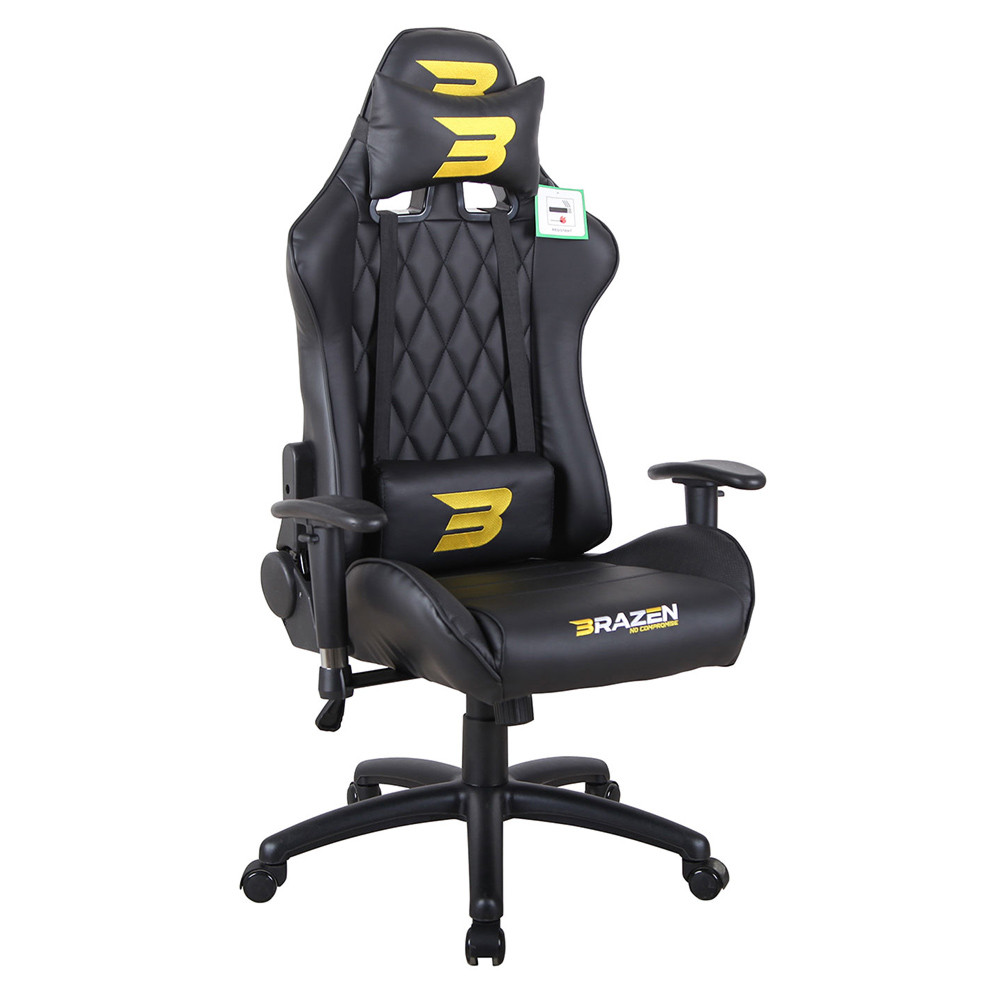 Available >>> here
Available in 8 different colours, the BraZen Phantom Elite looks comes out looking like a race car seat, and one that an eSports player would use. The sleek and bump aesthetic of the BraZen Phantom Elite isn't just for looks though. The chair provides lumbar support for your lower back, and no matter how you're seated, always feels comfortable against your back.
The pillow 'bumps' are a soft texture, whilst being squishy enough to be comfortable, they also are firm, allowing it to be adjustable. If you don't want the pillow, it can be readjusted or removed completely. On the top of the chair, the head support provides major relief to gamers who have been on a long gaming binge, and is a welcome retreat for sore necks.
With the pillows, the BraZen Phantom Elite is supremely comfortable, and without the pillows, it still provides a high level of comfort. If you are looking for a highly ergonomic chair without breaking the bank, look no further than the BraZen Phantom Elite. Overall, the Brazen Phantom Elite makes you feel like a real eSports player, when you sit in it. The chair is available at the EB Games website, as well as a ride range of BraZen chairs.
2. ErgoTune
Available >>> here
The ErgoTune gaming chair is known as one of the most comfortable chairs for gamers or for those working at a desk. The innovative technology allows the chair to conform to your unique body, providing maximum support and comfort as you play. Paired with a sleek and elegant design, the ErgoTune is one of the best chairs on the market.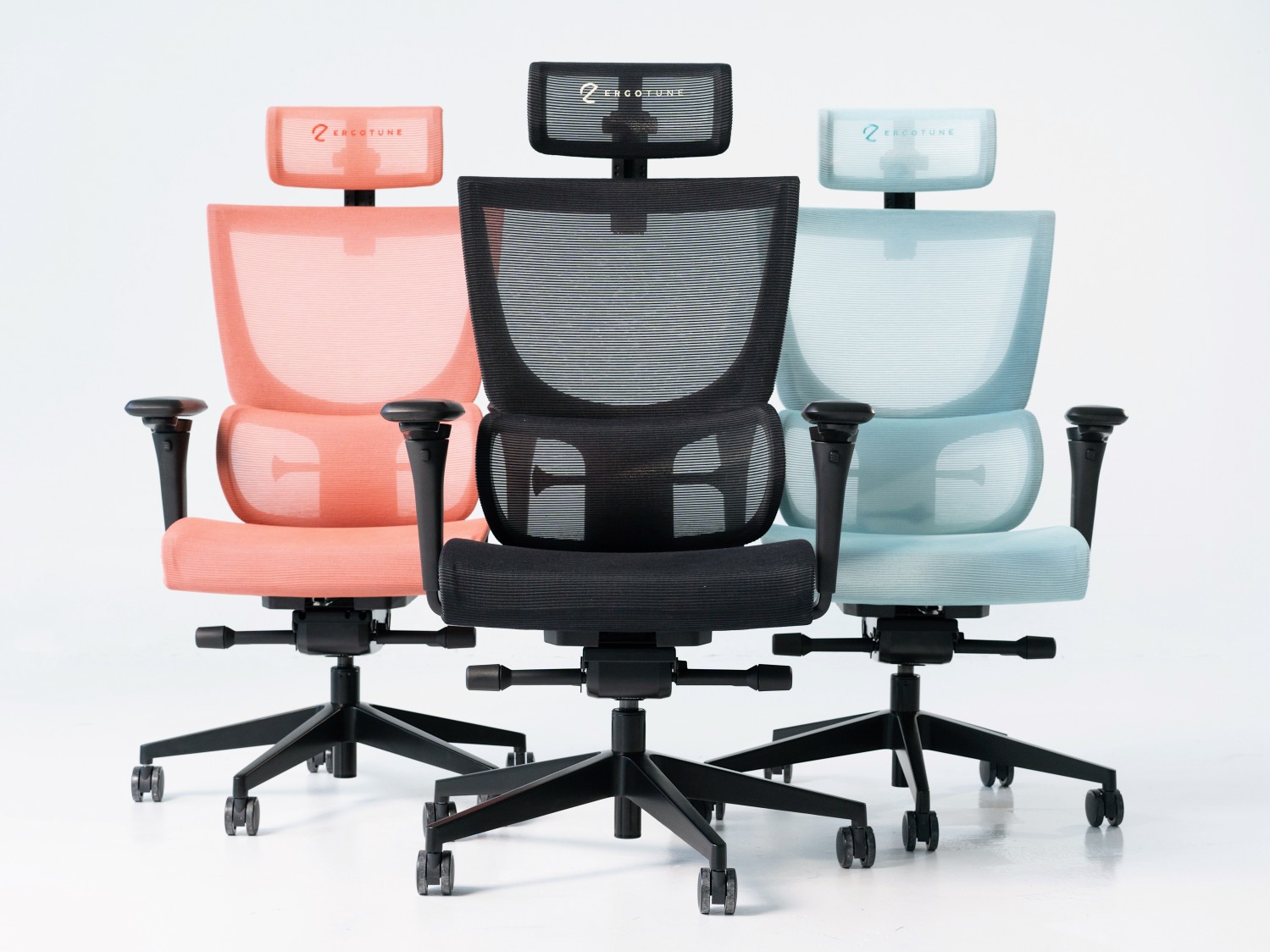 Some of the key features of this chair include 11 adjustment points, auto-adjusting lumbar support, 5D armrests, mesh upholstery, and a 3D headrest. This chair is designed with function and comfort at the forefront. Every person has a different body type so it is important that your gaming chair is suitable for you. The ErgoTune is easy to adjust so that you are supported at all times.
As one of the best chairs in Australia for ultimate ergonomic support, the ErgoTune is ideal for gamers. The breathable, comfortable, and functional design is one of the best on the market.
3. Noblechairs Epic Real Leather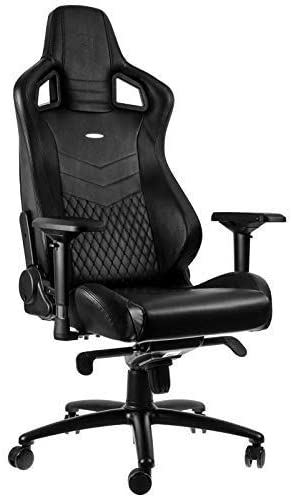 Available >>> here
The Noblechairs Epic Real Leather has its own unique design, providing a comfortable seating arrangement clad in leather for optimal comfort. With its simple setup and design, this chair is easily one of the best chairs on the market for those looking for comfort, but simplicity.
The chair can also be customized and positioned however you want, to further optimise your experience with the chair. The cross thatched embroidery also allows heat to dissipate on the back of the chair, increasing the overall comfort and maintain the temperature of the chair.
The chair provides firm comfort, but is not one if you wish to be 'absorbed' by the chair, however it will keep your postural support well. The chair's frame is made of premium metals and will last for years to come, with no wobbles or issues to be stated.
4. BraZen Pride 2.1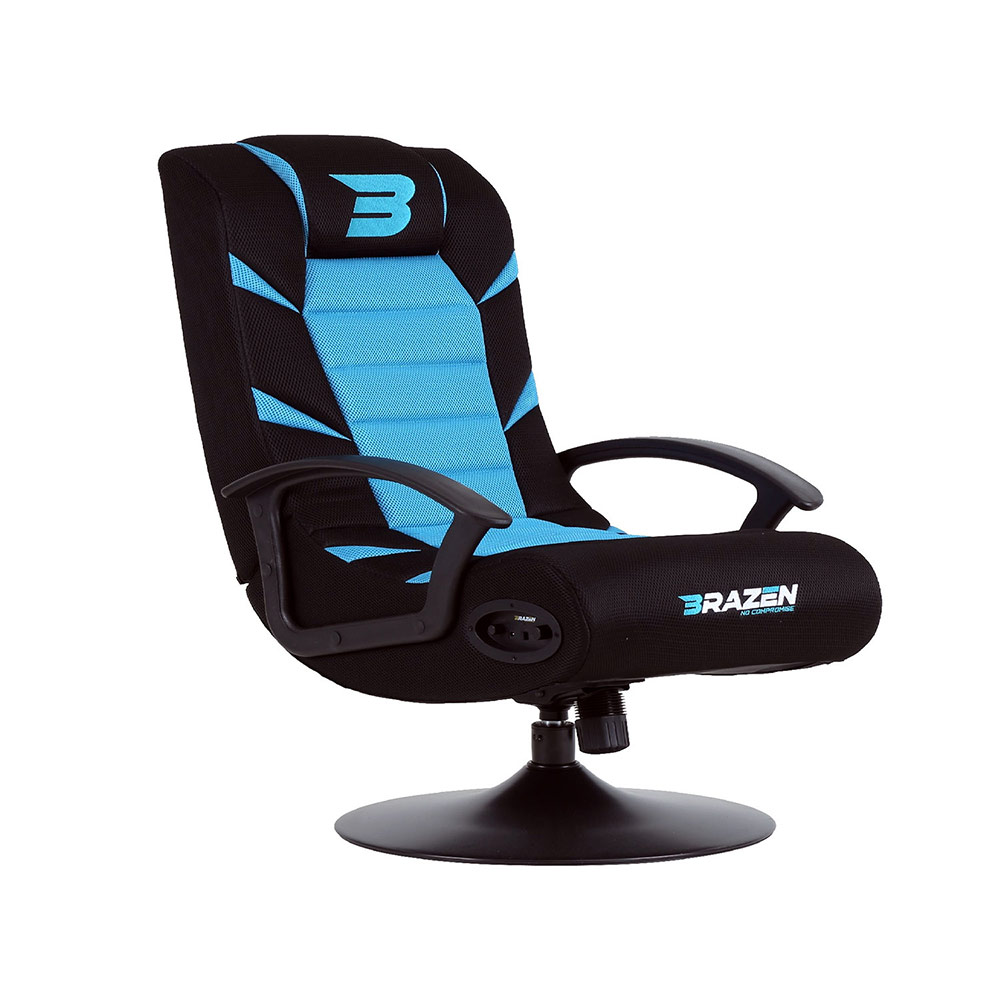 Available >>> here
The BraZen Pride 2.1 is the best sound chair in Australia 2020. It is a stable based and fashionable chair, with an extra twist in its design, but we'll get to that in a second. The chair is shaped almost like a lean back lawn chair, and is mounted with a large flat base to keep the seating position stable. Even if you were to shift your weight back and forth, your seating position will remain relatively stable, which is good for those exciting gaming sessions.
Another thing worth mentioning is the adjustable tension lock on the bottom of the chair, which allows you to decide how far you want the chair to lean, which can be helpful to customize to your personal preferences. The BraZen Pride 2.1 is made of a breathable fabric, which is wrapped over comfortable memory foam. The fabric allows heat to dissipate easily, which will make longer gaming sessions more bearable.
Now, to the twist. The BraZen Pride 2.1 has a built in Bluetooth audio speaker system. This system has a wide range of compatibility and is supported by nearly all audio systems, including of course, gaming consoles. On the right bottom side of the chair, there is an adjustable volume knob, and a bass knob. In addition to this, there is also a power input socket and an analogue audio input socket. The BraZen Pride 2.1 is a unique chair, with a sleek, modern design and a unique audio Bluetooth system built into the chair. This would be an amazing chair to gift someone, and I'm sure they would appreciate the next-of-its-kind built in audio system.
5. UMI Essentials Gaming Chair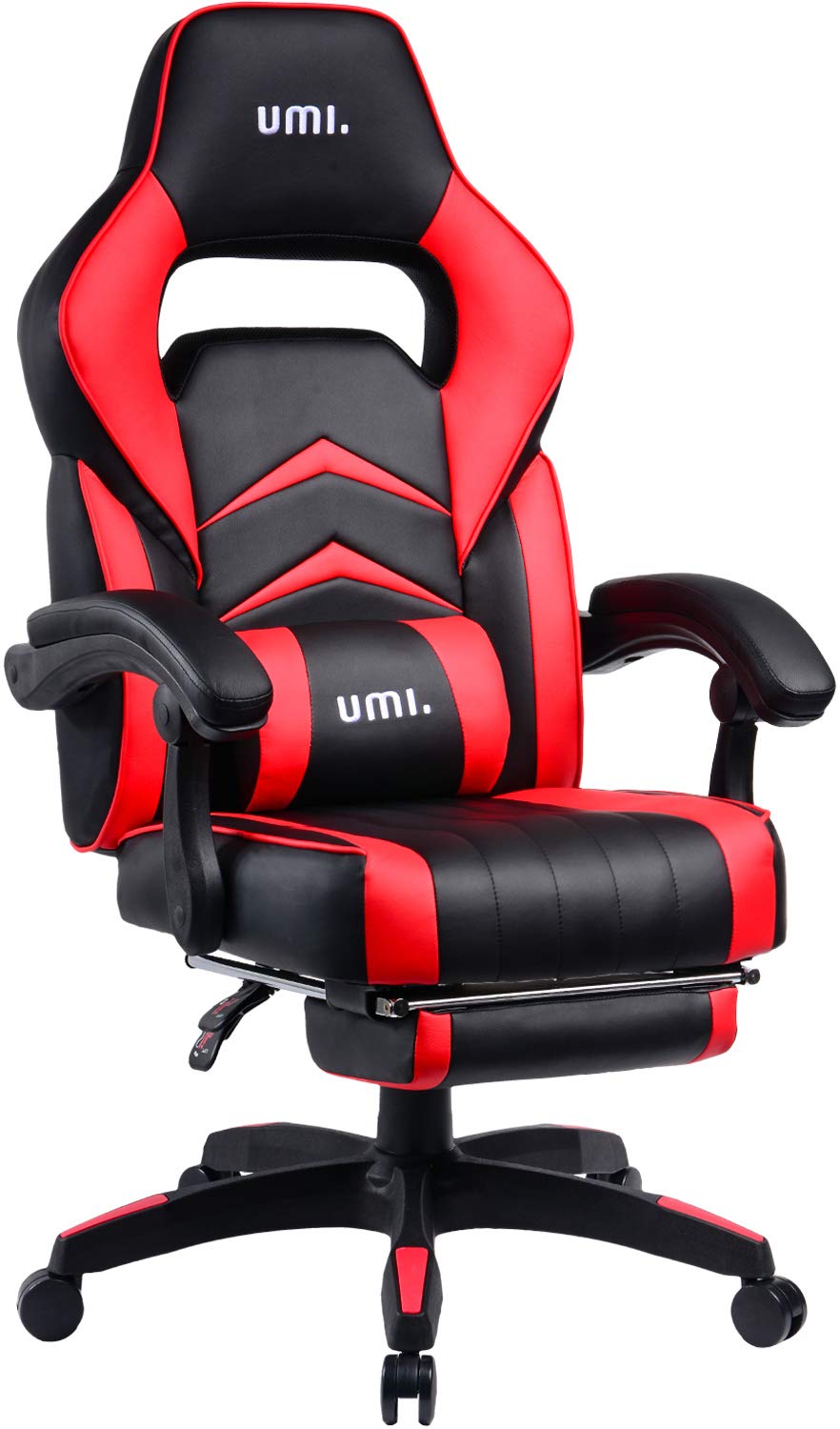 Available >>> here
The UMI Essentials Gaming Chair is Amazon's own gaming chair. As Amazon does, it offers a great value gaming chair for a budget price. Providing comfortable seating whilst also giving the buyer a wide range of intense colours and trims for the chair's design, it certainly is a steal when on a budget, but still looking for value.
The chair is made up of mostly fabric material, with hints of leather here and there. Furthermore, the chair has the ability to recline up to 150 degrees, in case you feel like stretching your back, or having a nap. This recline level is relatively high for a lot of chairs, and will ensure your lumbar and general back health is in top shape.
6. Autonomous ErgoChair 2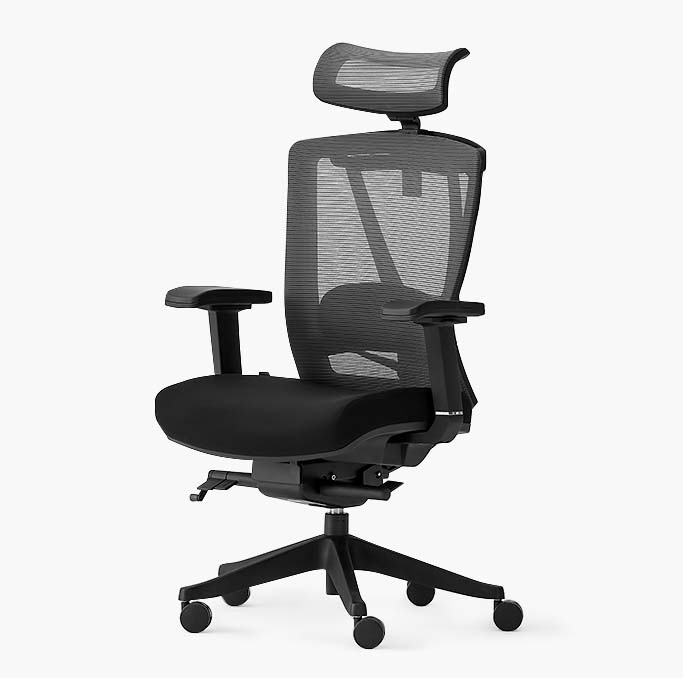 Available >>> here
The Autonomous ErgoChair 2 is an ergonomic and comfortable gaming chair, which is disguised as a normal office chair. This chair would ideally suit someone who wants a chair for gaming purposes, but doesn't want the exaggerated and over the top design of most gaming chairs.
The style of the Autonomous ErgoChair 2 has a modern yet stylish design which would fit in any office or room in your home, without standing out too much. The chair also provides optimal comfort of course, and almost every part of the chair can be adjusted, which should ensure that you can keep yourself comfortable at all times in this chair.
As told in its name 'ErgoChair 2', the chair is extremely ergonomic and will keep your body and posture fully supported during gaming sessions, whilst simultaneously stopping your muscles and joints from cramping or aching.
7. Corsair T2 Road Warrior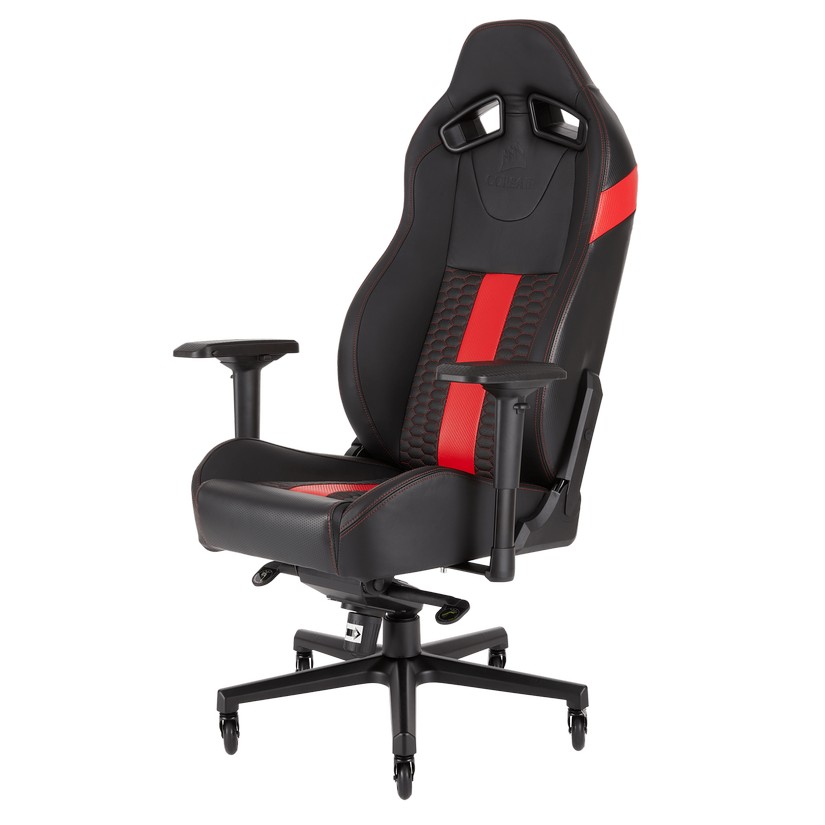 Available >>> here
The Corsair T2 Road Warrior is a faux leather covered chair, assorted with neck and lumbar pillows, which protect your neck and back, whilst simultaneously being covered in breathable fabric, regulating the temperature. The faux leather is also perforated, further increasing its breathability.
The initial design of the Corsair T2 Road Warrior is beautiful, and although it lends itself slightly the extreme in-your-face design that many high end gaming chairs have, it also leans towards a more modern design, placing it halfway between gaming and modern office fashion.
Moreover, the chair is sat on top of rollerblade-type wheels, allowing you to move around any floor surface without damaging it. The Corsair T2 Road Warrior can be recline 170 degrees, and the armrests can move in four directions, allowing you to customize the chair to your own comfort level. This chair also provides very good postural support, including removable neck and lumbar support cushions. Corsair is known for creating computer components, but I think they have made their mark with the Corsair T2 Road Warrior.
8. AK Racing Core Series EX Gaming Chair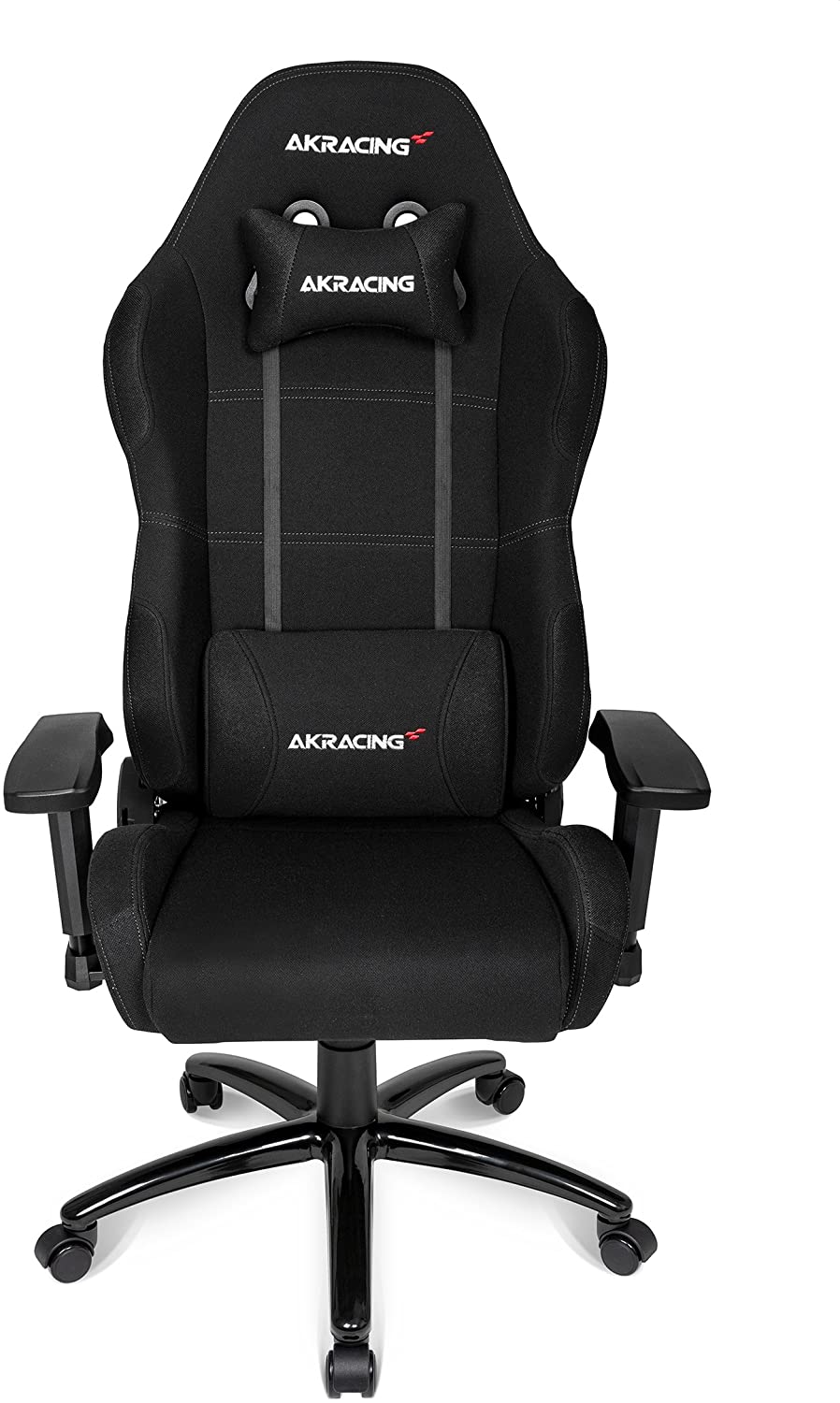 Available >>> here
The AK Racing Core Series EX Gaming Chair is a mid-range budget gaming chair that provides the user with a sturdy metal framed chair with cosy foam wrapped around it. The chair is built to last, and the chair should be going strong years down the line.
The chair has a streamlined but also a similar feel to a race car a seat like so many other chairs, but a little 'skinnier'. It's covered in long lasting foam cushions meant to last, and the comfort is optimal for gaming sessions. Although the AK Racing Core is slightly pricier than other budget level entry chairs, it is worth the extra money.
The overall design of the chair is of a higher quality than budget level chairs and has the extremely important feature of lumbar support, an important note in gaming sessions. The chair also has adjustable armrests for height, and the seat is able to be adjusted for height, seat and tilt.
With the chair being customizable to your favour, as well as a mid-range budget price, the AK Racing Core Series EX Gaming Chair is certainly a steal.
9. DXRacer Classic Series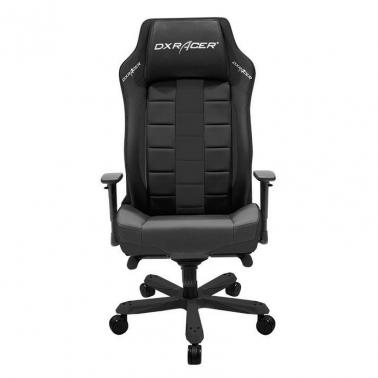 Available >>> here
The DXRacer Classic Series is a chair ideally suited for those with bigger frames. For those who are tired of the 'bucket seat' design, the DXRacer has its own unique shape that suits those who want a new look, or those who want more space to move and snuggle into. Besides the larger frame design, the DXRacer has a heavy supportive back, with massive cushions in place including a large cushioned headrest, to support your head and neck in a snug fit.
The heavy frame of the chair is made from aluminium, which proves that the chair will be strong and sturdy for a long time, and can take some damage. The chair also has a high adjustability all round, to tweak to your personal comfort and how you like it. In addition to this, the chair is wrapped in a leather-vinyl cover, with aesthetic choices to make it stand out.
Our personal favourite is the Red and Black. The DXRacer stands out, with its logo/branding quite obviously in your face.
10. Secretlab NeueChair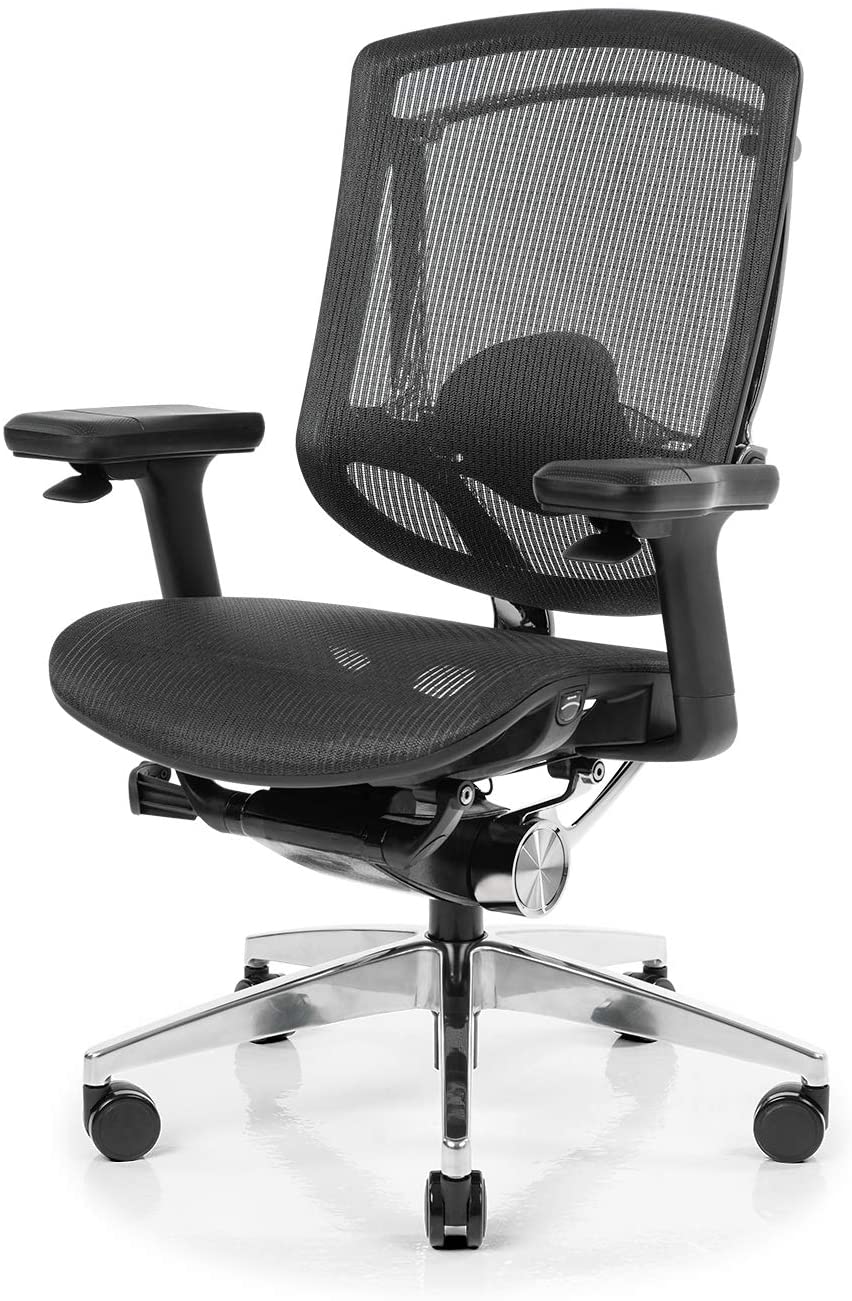 Available >>> here
I would not consider the Secretlab NeueChair a budget chair; however, it is definitely worth the price you pay for it. Secretlab is a well-known competitor in the gaming chair market, and they produce some of the best gaming chairs out there. The first thing you notice about the NeueChair is that it does not look anything like a gaming chair, more like a piece of industrial art, or a high end modern office chair.
The point of the NeueChair is not to look like a gaming chair, whilst providing the comfort and ergonomics of one. The NeueChair is not only aesthetically pleasing, but also functional in its design. It is a host to an extensive suite of adjustable options and settings, and once you have played around with it for a bit, and adjusted it to your body type, the chair provides supreme comfort in all aspects.
Furthermore, the chair is strong and sturdy, and is supported by a solid frame. The back of the chair also reclines enough as you lean into it to make it feel like you are not pushing into a hard frame.
The chair is above average price, but worth it if you are looking for a comfortable chair that looks aesthetically modern.
11. Vertagear Racing Series S-Line SL4000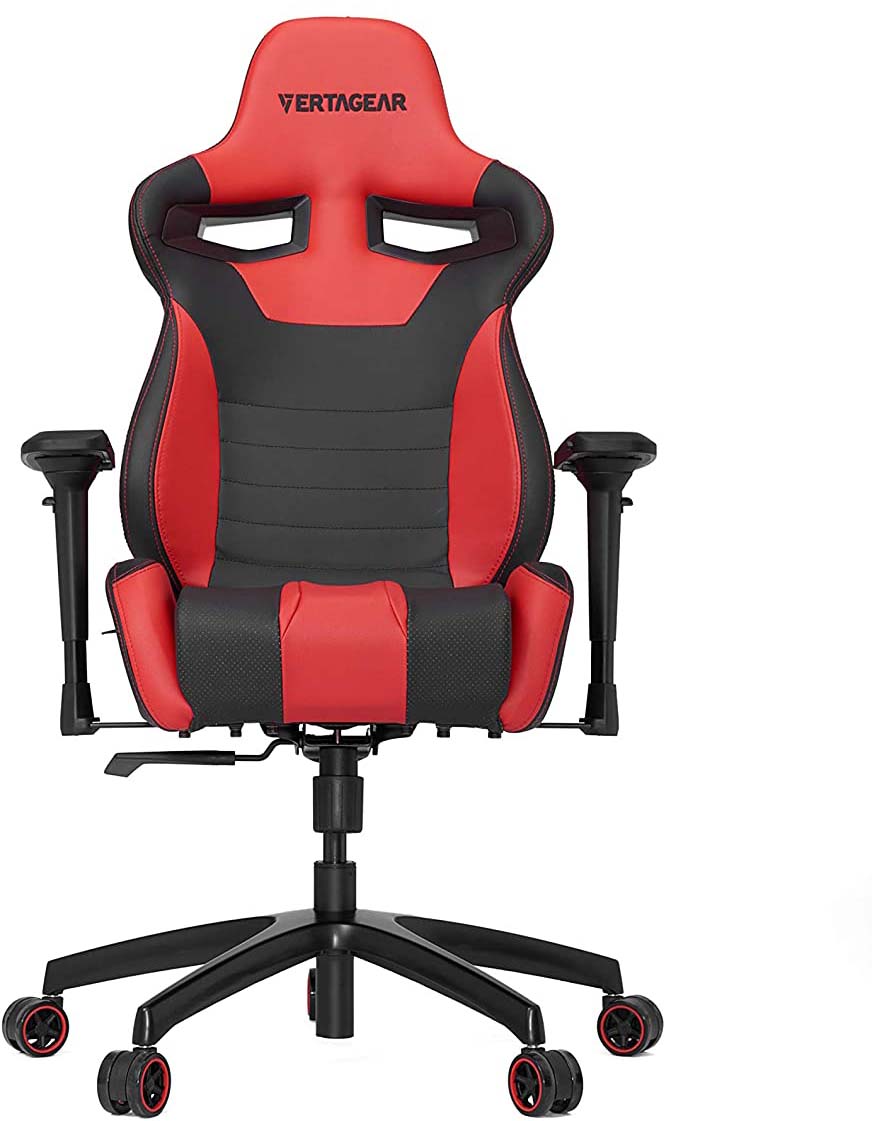 Available >>> here
The Vertagear Racing Series S-Line SL4000 is a budget level gaming chair, which features enough customization for comfort to be included on this list. Hailing from Vertagear, which is a relatively new but respected company, the SL4000 looks much like your typical high end gaming chair, featuring base colours with trims and large cushions, the race car-esque feel and design.
As mentioned before, the chair has a high level of customizability, which is important in gaming chairs for personal comfort and allowing the user to play around with it to fit their own preferences. Such features include seat height, different armrest settings, 170 degrees of recline for back support and much more.
All these features included within a chair that would be considered at a budget level is incredible, and is obviously worth the price that Vertagear is asking for. In addition to this, the material that the chair is made of is PVC Leather, which is stain resistant (in case you spill your Mountain Dew) and also easy to clean. The material is sturdy and substantial, and the overall design of the chair makes it look much more like a higher end chair than it really is.
In conclusion, there are various gaming chairs on the market, and it is important to choose the right one to fit your budget.
Furthermore, it is important to realise the chair is an investment, as it allows for an increased overall blood flow through your body, which in turn relieves joints and muscles to avoid joint and muscle aches, particularly within the neck and lower back regions.
Overall, the point of a gaming chair is to keep your body in good health whilst you game and to preserve your body's health to ensure you can keep gaming for many years down the road.