The modern day-to-day is hectic enough as it is, with ever-changing working hours and the rise of stress eating and fast-food delivery – it can be hard to find the time to have a traditional home cooked meal that will fill you up and feel healthy simultaneously.
The advent of the new modern lifestyle has brought with it, a new generation of convenience. Food delivery boxes have circumvented the annoyances of portion control, shopping for fresh ingredients or time-wasting with recipes that aren't up to scratch.
With the cavalcade of options springing up all over Australia, we have collated a handy list of the top 5 companies that are the pioneers of delivery boxes.
1. Lite n' Easy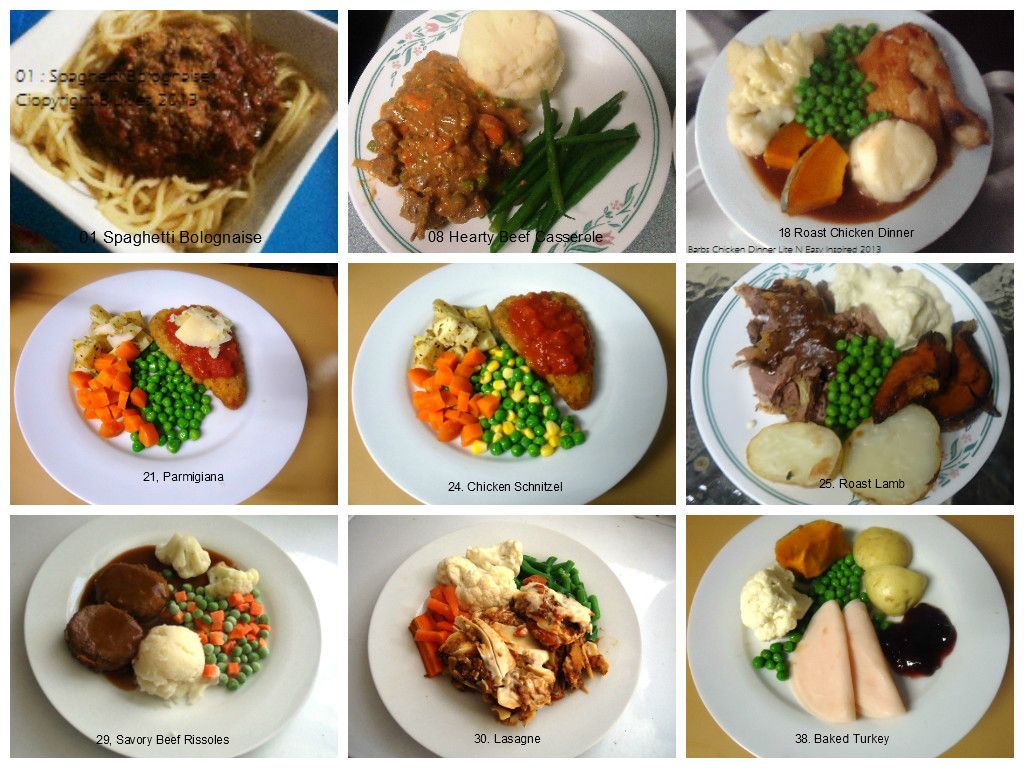 One of the forefront examples of championing the concept of health-conscious food with a sprinkle of convenience. Lite n' Easy separates itself from the pack with a robust and intelligent system of determining a personalised meal plan based on your specific health related goals and situation. Their range of food options have been analysed and cultivated through rigorous research by a team of specialist dieticians and award-winning chefs.
Thanks to this extra layer of research and dedication, you can feel confident that the meals you're consuming are designed specifically for you to achieve your dietary goals which is a great motivator to keep up healthy habits and choices. Your options can be adjusted for your lifestyle as well, with options ranging from full meal plans to exclusively dinners.
The convenience factor coupled with the specified meal plans are what separates Lite n' Easy from the competition, their long list of accomplished and satisfied customers are hard to ignore, and the fact that they are ready made meals delivered to your door is a big bonus in saving time and money on constant, frivolous shopping for healthy options.
2. Natures Catch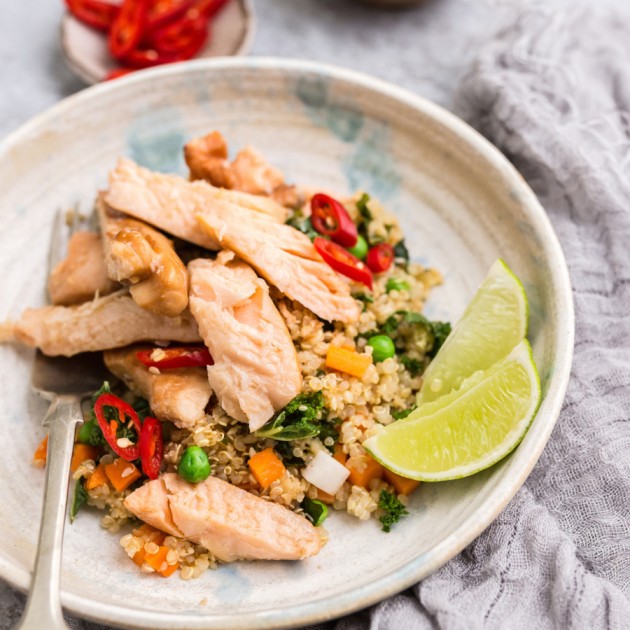 In a saturated market, it pays off to have a niche focus, and even better when you're mastering it. The folks at Natures Catch have found a market and are dominating the field when it comes to seafood delivery boxes. They have separated themselves from the other companies on the list by dedicating their expertise to sustainably sourcing the freshest produce and creating ready-made seafood delights for delivery. With seafood being packed with nutrients and good fats, the recent health kick the world is finding itself in is perfectly suited for the offerings of Natures Catch.
The fact that they're a family-owned business and service a good deal of NSW with fresh produce on a daily basis is quite impressive in itself. Compound in the sheer range of food options available for delivery and you have a hearty reason for its inclusion on this list.
Their no-pressure style of business is also a huge stress alleviator as there are no lock-in contracts and zero pressure to commit to multiple weeks at a time, if you're still hesitant, they also have their range available at certain retailers so you can give it a go before jumping all in, although we are quite sure you will be satisfied.
Bonus points go to Natures Catch for their commitment to environmental sustainability with all packaging being 100% recyclable, no plastic and no waste for the earth – all on top of the tasty ingredients on display.
3. HelloFresh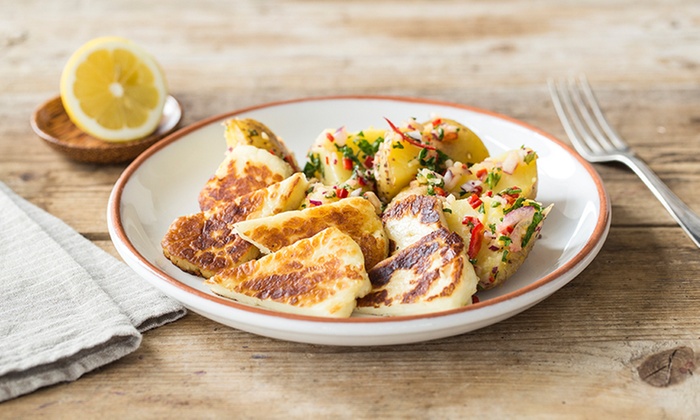 HelloFresh has garnered quite a reputation in recent years, following the MasterChef trends and the thirst for Australians to flex their connoisseur muscles, HelloFresh burst onto the market with a unique approach to the delivery box game. They're not a ready-made company, instead focussing on the gathering of the freshest possible ingredients based on the recipes you choose for the week and deliver them directly to your door.
The simple method of how it works is a big plus as well with the included recipe cards being surprisingly easy to follow for even the most amateur of chefs. Each meal takes very little time to prepare thanks to the pre-portioned ingredients included in the delivery.
In terms of range and creativity, there really is no better example of a company that understands the conveniences that people need and pairing it with the experience people desire. Everyone wants to feel a sense of satisfaction after creating a wholesome and filling meal that didn't come out of a can or from the freezer, HelloFresh has taken this on with gusto. Not only this, they have a no lock-in approach to their billing, ensuring you're never feeling trapped in any form of payment plan, even having a handy app for people on the go to adjust their meals and delivery times as they see fit.
4. Marley Spoon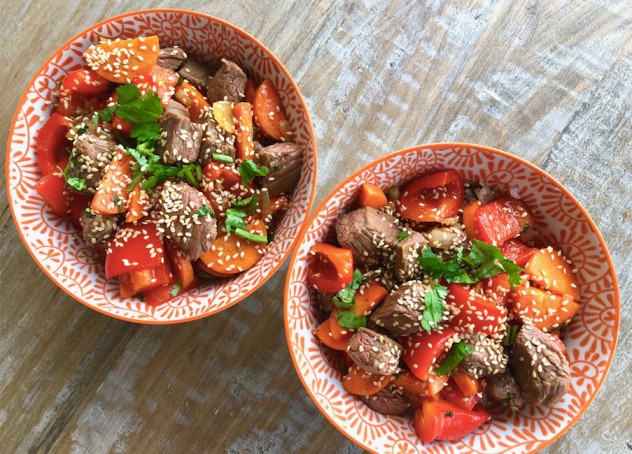 One of the first and foremost companies that popped up in the field, Marley Spoon has the gift of experience on its side, and it certainly shows in flying colours. The company is completely focussed on delivering the seasonal quality you'd expect in a restaurant and let you be the star of the show.
The recipes on offer change from week to week and are specially designed by expert chefs to ensure the flavour profile of each ingredient has a chance to shine. Their easy-to-follow instructions come in helpful photo cards on delivery and are also linked directly to their mobile app and online for extra convenience.
Marley Spoon have also read the market carefully with the inclusion of a variety of dietary requirements, including vegan and family-friendly dishes that are easy to cultivate and easier to make. The combination of seasonal changes to ingredients and recipes from week to week showcase a superior dedication to ensuring the freshest possible ingredients are going out with the most creative intentions which gets big points from us with the range and variety of the meals on offer.
5. YouFoodz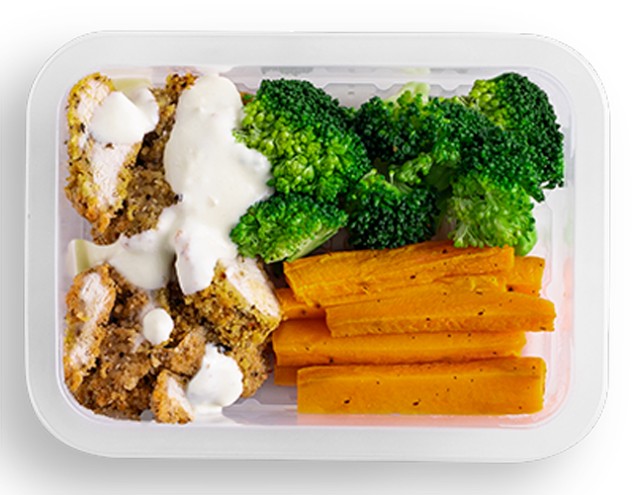 Our final entry in the top 5 is another smaller company working its way through the ranks of popularity in recent times. YouFoodz have stepped up to the sustainable plate and focussed more on the agricultural game. They have a heavy focus on the relationships they have cultivated with farmers and sustainable and organic ingredient options, combined with their mission to create tasty yet wholesome alternatives to typical ready-made meals.
They're currently in the pre-made meals game and lean towards the protein-centric foods that pack a punch in taste and quality. The differentiator for YouFoodz resides in the range and bundle options they have on offer, with various goal-centric bundles being a money and time saver for those who don't have the time to select each meal for the week ahead.
The range of size options is also a bonus for those who tend to get more on the hungrier side and don't want to settle themselves in for a pre-made alternative that isn't sized up correctly. All meals are specially crafted by a team of chefs whose sole goal is to deliver the very best out of the ingredients being used.
The bonus points for YouFoodz has to go to the deals they have consistently on offer, with codes and deals to match the competition rather well and encourage bulk buying for the long term gainers.