Learning to drive can be one of the most daunting ordeals that people have to go through. What is normally a very distressing and anxious part of your life doesn't have to be with the right guidance.
Just because your Dad yelled at you for looking at the gear stick that one time doesn't mean that other teachers will as well. To help you out and to find the driving school that's right for you, have a look at the 5 local driving schools in Sydney.
Where can you find the best driving schools in Sydney?
| | | | |
| --- | --- | --- | --- |
| No.:  | School:  | Website:  | Specialty:  |
| 1 | On road Driving School | www.onroad.com.au | Passing first attempt |
| 2 | AMS Driving School | www.amsdrivingschool.com.au | Special lessons |
| 3 | Driving Plus | www.drivingplus.com.au | Affordability |
| 4 | 1st Class Driving School | www.1stclassdriving.com.au | Wide range of instructors |
| 5 | P- School | www.p-school.com.au | Comfortability |
Start off your driving right by finding the top driving school in Sydney. Let's take a look below at the top 5 schools all learners can choose from:
On Road Driving School
On Road Driving School specialises in making sure all of their students pass their driving test their first go. They also have no problem in making the whole process as comfortable as possible. On Road strives to teach all their students the right techniques and knowledge so that they can be safe on the road.
Using a driving school when first learning how to drive is a wise idea. They have trained professionals who aim to make you as comfortable on the road as possible.
Getting taught by a family member can be stressful and a lot of the time is just not as effective as it could be. On Road Driving School knows how to convey the techniques to their students, unlike the family members who get frustrated with you.
On Road's main focus is ensuring that their students pass their driving test on the first go. The lessons are tailored to the skill set of each student so you know that your instructor sees you as a real person and not another pay check.

Taking into the student's consideration even further, they have manual and automatic lessons available. They also offer general knowledge and a practical driving test preparation for immigrants to Australia and other travelling residents when they are in the process of applying for their New South Wales issued driver's license.
If you are unsuccessful in your first attempt of the driving test, On Road Driving School guarantees to give you a free lesson.
They are flexible with their lessons and offer packages and pre-paid gift cards to allow for even more savings. Unlike other driving schools in Sydney, On Road allows you to pay the packages in portions rather than a lump sum.
For larger packages that can be quite expensive due to how many lessons there are, you can pay a partial payment upfront and the remainder once you have finished.
If you are a business that has employees dealing with driving on a daily basis you want to be sure that everything is in conjunction with the Work Health and Safety act. On Road provides WHS training so that business can have peace of mind.
On Road conducts a theory presentation to your employee base at your workplace or a privately hired venue, where the participants will learn how to reduce the potential risk of accidents and the key factors in road accidents and low risk driving.
The participants will also have practical exercises off the road in a controlled environment to practice and analyse crash avoidance techniques. The experience is finished off with a one on one driving assessment to investigate what low risk techniques the participants implement on the road and their knowledge of road rules.
Overall if you're a business or a new driver, On Road Driving School offers you with the best chance of getting your license with their vast and knowledge training team.
AMS Driving School
AMS Driving School wants to bring a new dimension to educating their students how to drive. Their raw focus on teaching in a new way can be a bit daunting for some but has a proven track record for the business and  their students.

Unlike other driving schools, AMS has three students in the car at the same. This allows for a greater understanding of different situations. AMS also provides the students to use their dual action automatic car to ease in the process of their teaching.
For many people the reason they don't have their license is due to a fear of the road. The use of AMS's dual action car helps overcome that fear. Knowing if something were to go wrong or if you need a demonstration, your instructor can easily show you and help you out in any way from their own set of pedals.
A big selling point for AMS is the incorporation of their special lessons. The special lessons can be tailored for different people and their situation.
They have double lengthened sessions and bundled packages for new drivers who need extra attention. Knowing that learning to drive can be expensive, the bundled packages cuts the cost for beginners.
Another specialty on offer is night lessons. This gives drivers an even larger knowledge base and experience for when they drive in an unsupervised situation.
AMS also has special lessons for immigrants to Australia with a valid international driver's license to prepare them for the test to receive a New South Wales driver's license.
If you've forgotten something or need extra information from a professional, AMS also has a blog on their website to help all those in need. It ranges from general safety to tips to what you should do in wet conditions.
Driving Plus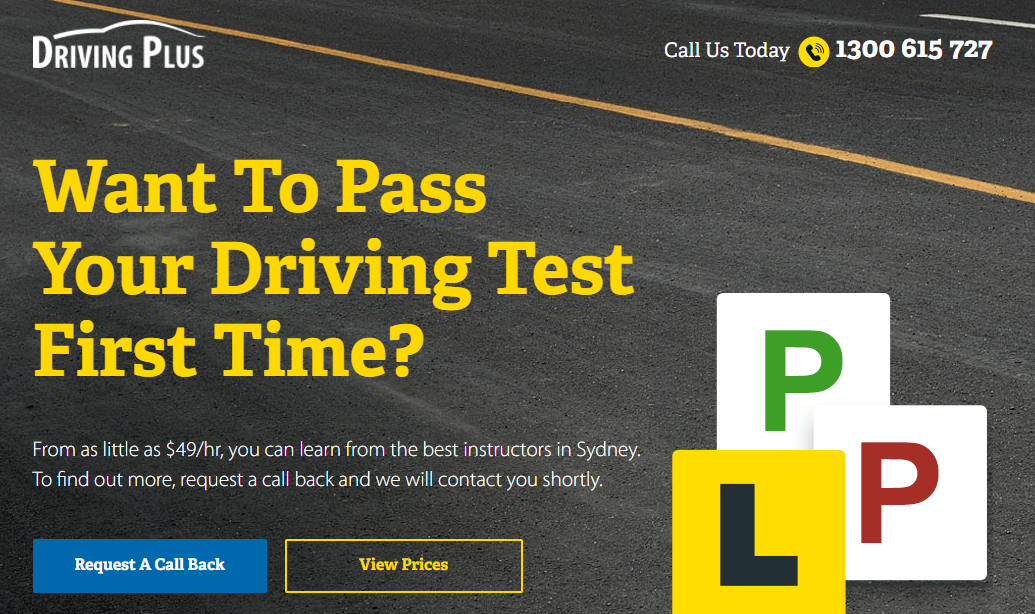 The price of learning how to drive can be one of the turn offs for many people. Driving Plus aims to get rid of that fear by making their prices some one of the most competitive in the Sydney region.
Driving Plus has one of the lowest going rates for learning how to drive. Starting from $49 an hour, they even have special student discounts to help with those who are just getting started.
The bundled packages along with the student discount can get you 20 lessons for $42 an hour. Most of the other leading driving schools in Sydney are pushing $60+.
Driving Plus also allows you to do their driving test with them with the added benefit of their pricing scheme. If you do your scheduling right, you can go straight from a lesson into a test with your student discount applying to both. Having this option can help a lot of people out and can improve your confidence immensely.
As they know how the driving tests are done, Driving Plus can tailor lessons to areas that you are having trouble with. Whether it is reverse parallel parking or keeping calm in peak hour conditions, they know how to accommodate.
To further accommodate for all their students, they can  tailor your lessons on your skill level and what you really want to get out of their services.
Their anytime anywhere policy is also a big helper for those people who are working full time or need to fit it around schooling. They can pick you up and drop you off from your lesson during your lunch break at work or even be available on the weekends with additional competitive prices.
1st Class Driving School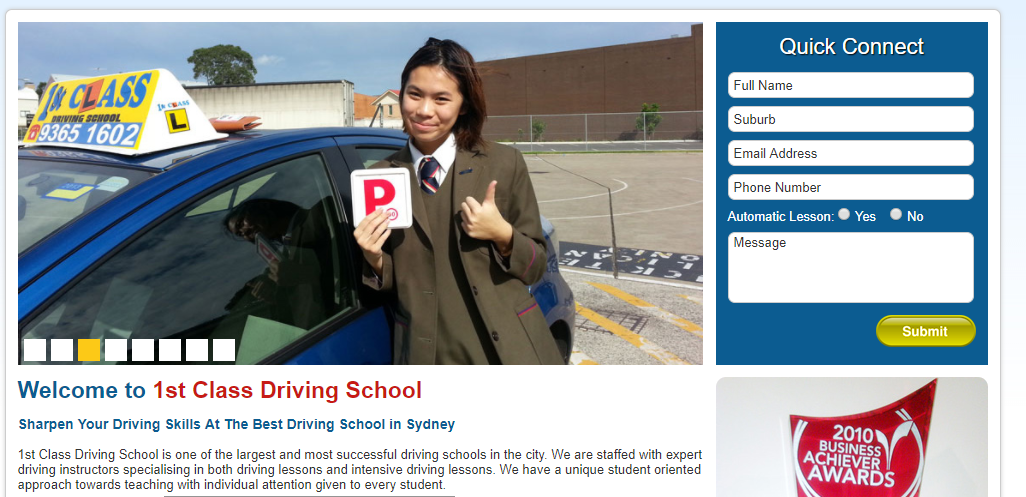 1st Class Driving School pride themselves on their large assortment of instructors and vehicles. Like many other driving schools, to accommodate for everyone's needs they tailor the lessons to you and give extra attention to make sure that you're getting the most out of the experience.
All of their staff members are expertly trained and offer a vast amount of knowledge and techniques to pass onto their students. They are also equipped to deal with all different types of students including but not limited to mums, mums to be, seniors, teenagers and overseas immigrants looking to transition to Australia.
1st Class Driving School has been helping people gain the knowledge and techniques to be able to drive for the past 25 years. There's no arguing that they know what they're doing and are very good at what they set out to achieve.
To back up their claims of excellence and expertise, 1st Class Driving School has a lot of awards and media recommendations. The have been in the finalists for the Wentworth Courier Business Achiever Awards for 2008, 2009 and then winning the title in 2010.
They have made 4 appearances on Merrick & Rosso's NOVA Radio 96.9FM breakfast show. They have also made Kyle and Jackie O retake their driving tests with them. The Sunday Telegraph had also done a special driving report on the business Sunday, 2nd December, 2012.
To get an idea of how highly they hold their students, their website is covered in photos and testimonials of those who were successful. Reading through them all and seeing all the happy faces shows that 1st Class Driving School is a genuine, professional service that strives to help you succeed.
P-School
P-School aims to make the learning how to drive experience as comfortable as possible. They offer a wide range of options to make sure that students are in the best conditions to learn.
P-School offers both automatic and manual lessons but only has an automatic car to provide during lessons. However, each manual car is different so knowing the clutch of your own is an important thing to take into consideration.
Bringing your own car is only one way that P-School aims to help make you comfortable. On request a female instructor can be made available. They also tailor their teaching to specialty aged training and welcome all international students.
With regards to international students as well, P-School offers a student discount to help encourage young people how to drive. This is a handy incentive as P-School has one of the higher prices for driving lessons in the Sydney region, charging $60 per single lesson.
P-School has an extensive list of the techniques that they prepare you for when you are learning with them. With their 98% passing your driver's test the first go, you know that their method is effective.
If you need any more information, P-School supplies a handy amount of links and practice tests on their websites. Using these with their blog they have set up will help anyone prepare for the driver's license test or simply for their first lesson.
So which driving school is for you?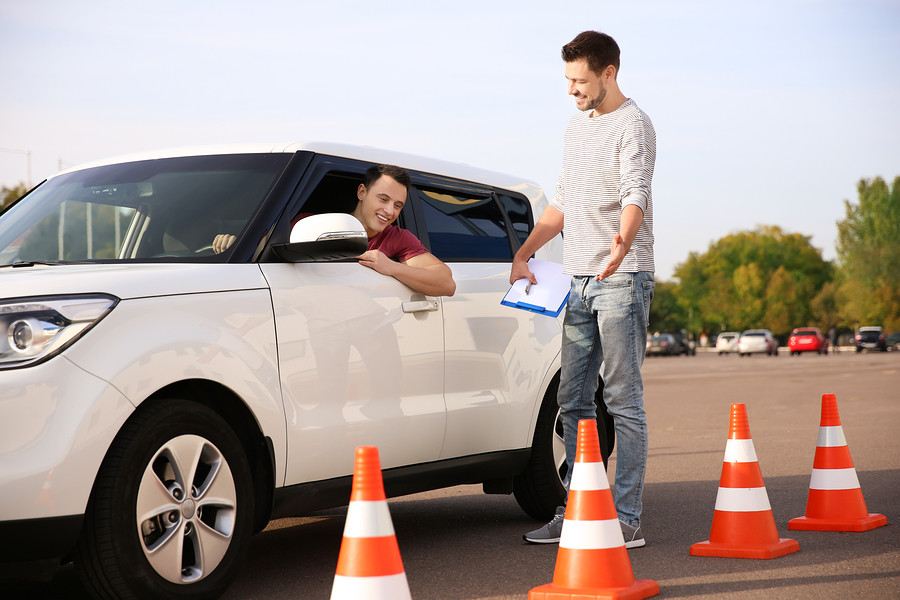 Ultimately which Sydney driving school is best for you depends upon your personal situation and what will encourage you to get on the road.
On Road has a vast amount of techniques and tools to accommodate all students. Their goal to have their entire student cohort pass their test on the first go was successful for over 80% of their 10,000+ student list.
If you need something specifically catered to you then AMS has a list of special lessons available. If you're worried about pricing and are strapped for cash, Driving Plus has the most competitive prices on the market at the moment.
1st Class Driving School have the knowledge and experience to teach everyone. Having been in the business for the past 25 years they have accumulated a large number of awards and achievements.
And finally if you are just uncomfortable on the road and need something to help you out, P-School will accommodate any need you may have.