Whether you're after some Friday night after work drinks, looking for a good place to enjoy some top shelf cocktails and great food, or want to rock out into the wee hours, there's definitely a Melbourne night bar out there for you.
Melbourne is well known for having the best food and bar scene of all the cities in Australia, and for good reason, Melbourne has some seriously impressive night bar's!
The competition is fierce in Melbourne for top place in terms of late night drinking spots, there's no shortage of places to visit with incredible décor, extensive drink lists, extraordinary one-of-a-kind cocktails and amazing playlists. You'll certainly never be bored on a night out in Melbourne, there's a huge variety of top-notch places to visit.
We've carefully considered some of the top Melbourne has to offer for late night bars and narrowed it down to our top 5 must-see spots to check out on your next night out.
Read our list below to find out more about Melbourne's 5 night bars and why they're our top choices.
List below of the 5 Top Night Bar's in Melbourne:
1806
Address: 169 Exhibition St, Melbourne VIC 3000
Phone: (03) 9663 7722
1806 is an experience to say the least. They take their cocktails very seriously, and you can expect to pick a bit of history when drinking at this late night bar – the name '1806' was chosen because it's the first year that the word 'cocktail' popped up in the world's vernacular.
The cocktail menu carries a detailed history for each drink, broken down by each decade beginning with 1806. They have a great selection of original cocktails too. There's a huge selection of spirits available, including 110 recent additions to the Whiskey shelf.
If you're not a confident drink connoisseur, not to worry – the friendly and knowledgeable staff are happy to give recommendations. They do great small nibbles for when you're hungry, including cheese plates. If you're after something fun to do and a bit of a history lesson, they host degustation's paring their top picks of drinks with great food.
There's a bit of theatre in everything they do here too, maybe because the bar has been set up in a building that used to be a theatre.
If you're looking for one of the best night bar experiences Melbourne has to offer, then 1806 is the best watering hole in Melbourne.
Bar Ampere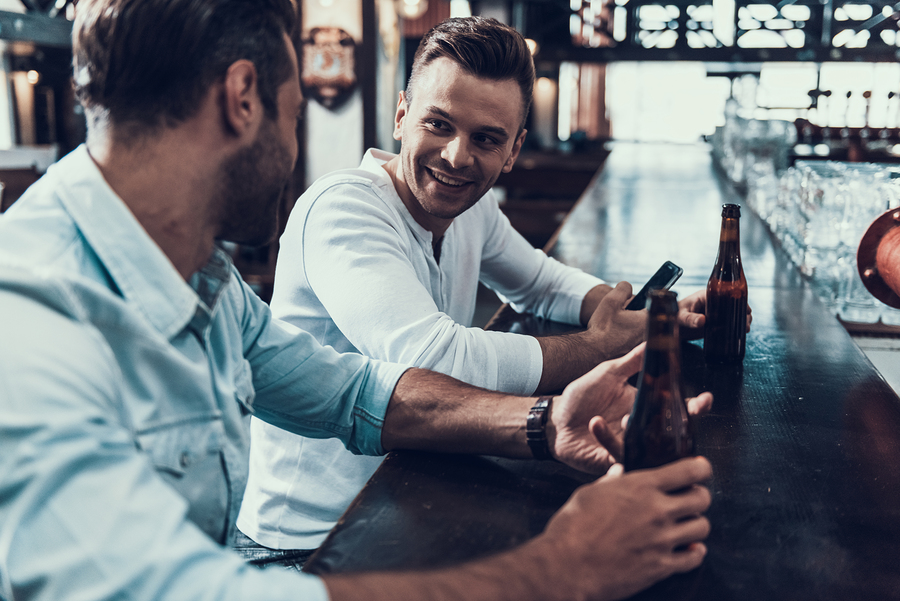 Address: 16 Russell Pl, Melbourne VIC 3000
Phone: (03) 9663 7557
Bar Ampere is certainly unique and can be best described as part industrial Parisian, and part New Orleans.
Sitting about an active substation that still supplies power to Melbourne, it's no wonder there's a bit of a buzz about this place.
The décor in the front is futuristic Parisian, and in the back they have what is known as the 'swamp' room, a room draped in green and available for special events that transforms into a nice little bar during the night. The 'Swamp Room' is connected to Gin Palace, so if you're looking for a change of scene then wander on through.
They have an extensive list of spirits, including Australia's largest selection of absinthe and amazing creative cocktails for those looking for something a bit different to the typical run of the mill drink options available at most bars.
The service is excellent at Bar Ampere, with the staff priding themselves on their knowledge and skill with their extensive drink list and fast, easy service. You won't find an unfriendly face here!
Gin Palace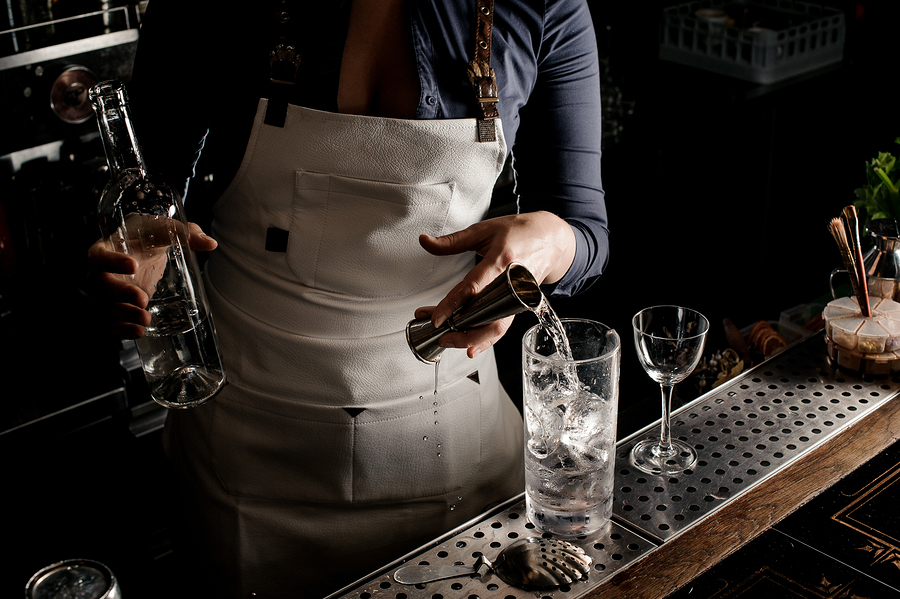 Address: 10 Russell Pl, Melbourne VIC 3000
Phone: (03) 9654 0533
Gin Palace has been around for 20 years, and has been topping lists of one of Melbourne's best spots for a late night drink for all that time. Gin Palace has the largest selection of Gin on this side of the planet (over 200 kinds of gin) and is renowned for its gin cocktails. You cannot find some of the gins on offer anywhere else in Australia.
It's namesake harks back to the old days of not-so upstanding gin den's, which back in the 18th century were considered the height of debauchery and all things wrong with society. Gin was the drink of choice for public drunks and blamed for many social ills.
Nowadays, gin's reputation is much better and it's the star feature in some very upscale cocktails.
Like the speakeasy's of old, you can find a comfortable corner to have a drink and catch up with friends and enjoy the décor at Gin Palace.
The friendly, efficient staff experts in quick bar service and offer complete table service.
Next time you're in the mood for a gin cocktail, go and check out Gin Palace.
Heartbreaker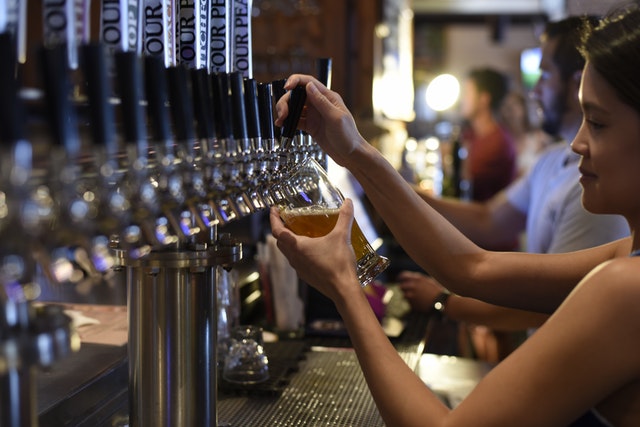 Address: 234A Russell St, Melbourne VIC 3000
Phone: (03) 9041 0856
Heartbreaker is a little more rock n roll than some of the other entries to this list. If you're up for a big night then go and check this late night bar out. This place is all about the party, and you can expect the drinks to flow and the music to be loud when you visit.
Heartbreaker is a dive bar done well, it serves up excellent craft beer and martini's to have whilst you enjoy the juke box soundtrack.
They really go to a lot of trouble with their attention to detail here. The décor is old school American diner inspired, and everything down to the ice has been carefully curated (they use a boutique ice company).
If you're hungry it's no problem, Heartbreaker is home to some excellent New York style pizza which will satisfy any late night cravings. The 18-inch pizza's are to die for, and they open up for lunch too.
Heartbreaker is great for a big night out if you want great drinks and loud music you should check it out. The food is excellent and it has a completely unique vibe, making it a lot of fun.
The Kodiak Club
View this post on Instagram
Address: 272 Brunswick St, Fitzroy VIC 3065
Phone: (03) 9417 3733
The Kodiak Club has the distinction of being Melbourne's one and only bourbon bar. It's modelled after small American drinking holes, the types of places that are the lifeblood of small communities.
They have an incredible selection of cocktail, beer, wine and bourbon as well as some entertaining additions to the list, like cheap Mexican beer ($5 beer – great if you're looking for an affordable night out!).
They serve up a menu of American bar food if you're feeling hungry, think sticky lamb ribs and buffalo wings and big American style burgers. You can find pretzels at the bar if you feel like a snack.
The décor is warm, American style lodging and makes for an inviting space to hang out in. The atmosphere is great and very relaxed, for people who feel like enjoying good food and drink.
The staff at The Kodiak Club are friendly and great at what they do, if you're not familiar with bourbon, ask them for their recommendations, they know a lot about their extensive selection of hard liquor.
If you want some American comfort food and late night drinks, then drop in to The Kodiak Club for a small slice of American bar culture.