Home
Authors
Posts by Adam Watson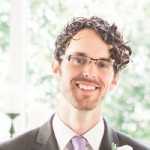 I am Adam Watson, a professional technical writer helping businesses and readers through my technical blogs sharing knowledge about latest technical advancements, skills and tools. I am a graduate and has a technical degree. I have 6+ years of experience as technical blogger and contributed my blogs at various popular sites.
It's not uncommon for someone in a marriage to get pretty worked up when their partner forgets a wedding anniversary. But that's not the...
Canada's election results are in and Justin Trudeau has prevailed over the lingering controversy that plagued his campaign. But the win comes with a...