Home
Authors
Posts by Mianna Korben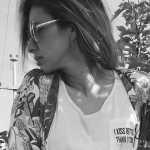 Mianna Korben is a writer with a passion for anything that will help her improve her life, wellbeing and set her on a path to success. She is an avid reader, coffee drinker and fitness enthusiast. When she's not wordsmithing, she also enjoys travel and staying active.
Kemajl Bajraktari is from Eons, a company based in Geneva that provides drivers and cars for business, events and deliveries. They can help people with luxury...
The Sunrise Cash Cow is part of the Sunrise show that airs on Channel 7 every Monday to Friday between 5:30am and 9am AEST/AEDT....