Home
Authors
Posts by Lisa Morrison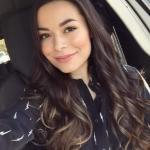 Time Warner Cable
. I cover security, internet, good and bad of tech. Writer by day and a reader by night, I also swim and cycle a lot. Hit me up with an email if you want my help or want to get in touch for any reason.
There are a few things you can list down that can be considered more stressful than life as a parent. And Sarah Jessica Parker...
As it turns out, Salma Hayek is a Game of Thrones superfan like many of us. The HBO series is one of the most popular...