Home
Authors
Posts by Lisa Morrison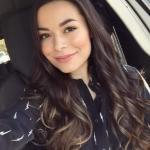 Time Warner Cable
. I cover security, internet, good and bad of tech. Writer by day and a reader by night, I also swim and cycle a lot. Hit me up with an email if you want my help or want to get in touch for any reason.
People talk about Kim Kardashian's selfie-taking prowess as if she deserves no credit for honing the skill. Sure, taking a selfie can be a...
Spike Lee is going back in time to the 1980s to spear-head Prince of Cats as his next labor of love. This project is a unique take...