Home
Authors
Posts by Lisa Morrison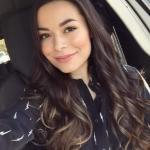 Time Warner Cable
. I cover security, internet, good and bad of tech. Writer by day and a reader by night, I also swim and cycle a lot. Hit me up with an email if you want my help or want to get in touch for any reason.
Jennifer Connelly is taking on the love interest role once again in the forthcoming Top Gun: Maverick. Now, the actress is sharing what it's like...
Lili Reinhart gushes about working with Jennifer Lopez and Cardi B in the forthcoming Hustlers movie. The Riverdale star plays Annabelle in the film...