Home
Authors
Posts by Jake Superdraft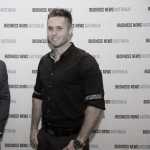 Jake is an award-winning
Brisbane architect
that founded Superdraft, one of Australia's largest and fastest growing architectural companies, over six years ago. Jake and his team of architects, consultants and engineers complete over 1,000 residential and commercial construction projects every year. He has won numerous national awards for innovation, entrepreneurship and business growth.
Maarten Cox is a veteran backpacker who decided that he wanted to give back by sharing his advice with those who want to enjoy...
In a sit down with Zane Lowe of Apple Music, Justin Bieber opened up a more personal side of his life, sharing a sneak...