Home
Authors
Posts by Jake Superdraft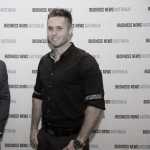 Jake is an award-winning
Brisbane architect
that founded Superdraft, one of Australia's largest and fastest growing architectural companies, over six years ago. Jake and his team of architects, consultants and engineers complete over 1,000 residential and commercial construction projects every year. He has won numerous national awards for innovation, entrepreneurship and business growth.
ABC's Stumptown is the television adaptation of Greg Rucka's graphic novel of the same name. The series stars Colbie Smulders as veteran woman Dex...
While Matt Damon's upcoming racecar drama "Ford v. Ferrari" is keeping him busy as of the moment, he already has another flick lined up...