Home
Authors
Posts by Jake Superdraft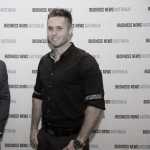 Jake is an award-winning
Brisbane architect
that founded Superdraft, one of Australia's largest and fastest growing architectural companies, over six years ago. Jake and his team of architects, consultants and engineers complete over 1,000 residential and commercial construction projects every year. He has won numerous national awards for innovation, entrepreneurship and business growth.
Spike Lee is going back in time to the 1980s to spear-head Prince of Cats as his next labor of love. This project is a unique take...
The New York Times reported that a musical-themed Spongebob Squarepants spinoff about Squidward is coming to Netflix. Netflix and Nickelodeon made a humongous deal the...