Home
Authors
Posts by Rebecca Hutchison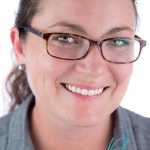 Early Learning Management
with 10+ years experience in bookkeeping & accounting in the childcare industry. Plus 20 years working in childcare centres from Assistant UP to Director.
J.C. Lee, Stan Lee's 69-year-old daughter has filed a $25 million lawsuit on one of the Marvel creator's former personal assistants as per TMZ's...
Penn Badgley's charming yet twisted Joe Goldberg will be returning soon as Netflix announces the second season for You. The popular show first aired on the...