Home
Authors
Posts by Brandon Graves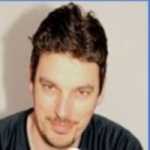 WordPress developer
working with HireWPGeeks. He has an excellent command on how to deal with different WordPress issues easily.
After a fan noticed that Kaitlynn Carter is looking "too thin" in her recently posted bikini selfies, the reality star was seemingly ticked off....
In the last few days, Coldplay has teased new music with a campaign that sent fans into a frenzy. Now the alternative rock band...