Home
Authors
Posts by Brandon Graves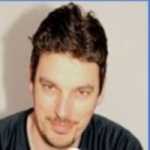 WordPress developer
working with HireWPGeeks. He has an excellent command on how to deal with different WordPress issues easily.
One artist definitely got his fill after eating an art installation purchased last week for a hefty price tag of $120,000. The art piece...
Fortunately for those who didn't get too excited about Beyoncé's rumored Las Vegas Residency, the news has been disproved by the artist herself. Beyoncé vehemently...