Synthetic grass has a variety of great benefits over authentic turf. It is very easy to maintain, easy to install and looks just like a regular lawn. It's great if you have pets because their droppings are very easy to pick up. Long gone are the days of mowing your lawn every weekend or giving it a drink over the summer break. Synthetic turf options have grown in popularity because of the attention a regular lawn requires – a lot of us simply don't have the time for this.
Having said this, you don't just want any old fake grass in Sydney. You want the best turf from the best providers in New South Wales. If you're considering having synthetic grass installed on your property, read the following guide so you know who to call and why.
#1 Amax Synthetic Grass
Amax Synthetic Grass – www.amaxsyntheticgrass.com.au is one of the most highly-regarded retailers and installers of fake grass in Sydney. They have satisfied thousands of customers with their artificial turf, which customers find to always be the best-quality and most affordable option in the current market.
Located in Rooty Hill of Western Sydney, Amax Synthetic Grass is regarded for its quick and prompt service, coupled with reliable delivery options. Their products will save you hundreds per year on your water and maintenance bills. Moreover, their lawns are guaranteed to be safe for your young children and pets, as they contain no harmful metals or lead.
So, what makes Amax Synthetic Grass stand out from the rest? Well, one of the big things is their commitment to their products and their installation process. They understand that most people are switching to fake grass to save money on their water bill and gardening costs, so they make sure they don't charge exorbitant prices.
Moreover, Amax Synthetic Grass provide a wide range of fake grass types to supplement your home's aesthetic. Their grass is incredibly realistic, making it suitable for schools, hotels, homes, gardens and outdoor restaurant areas. They also customise their services, so the grass can be cut to specific sizes that suit your land and property.
Amax Synthetic Grass also retail and install grasses specifically designed for golf courses. For putting greens, Amax Synthetic Grass retail the Carnival-CR 40, which is a highly-polypropylene thatch for great resiliency, or the Pro-golf range, which is their most stable putting green available.
#2 Green Look
Green Look is another design and installation team based in Sydney. They have over 40 years' worth of experience in landscape and nursery design, along with synthetic grass installation. Because they are focused on improving a garden's visual aesthetic, they focus on designing premium, lush-looking fake grasses that are soft and more natural-looking.
So, what makes Green Look standout above the rest? Well, Green Look focus on quality and sustainability. They want to ensure that every single client is satisfied with the end results of their projects, while ensuring minimal care and maximum enjoyment when the lawn is finished.
Indeed, Green Look offer services in the installation of eco-friendly synthetic grasses. EcoSense is 100% recyclable, while still maintaining a vivid, rich green that is suitable in both summer and winter. With a length of approximately 40mm, this artificial lawn will look great in your backyard and will barely raise a sweat to maintain. It's so soft underfoot, yet resilient!
Green Look is also highly-regarded because of its implementation of MiNT (Micro Nerve Technology). MiNT uses integrated micro veins that run along the grass fibres, to help strongly reduce glare and improve that natural looking aesthetic.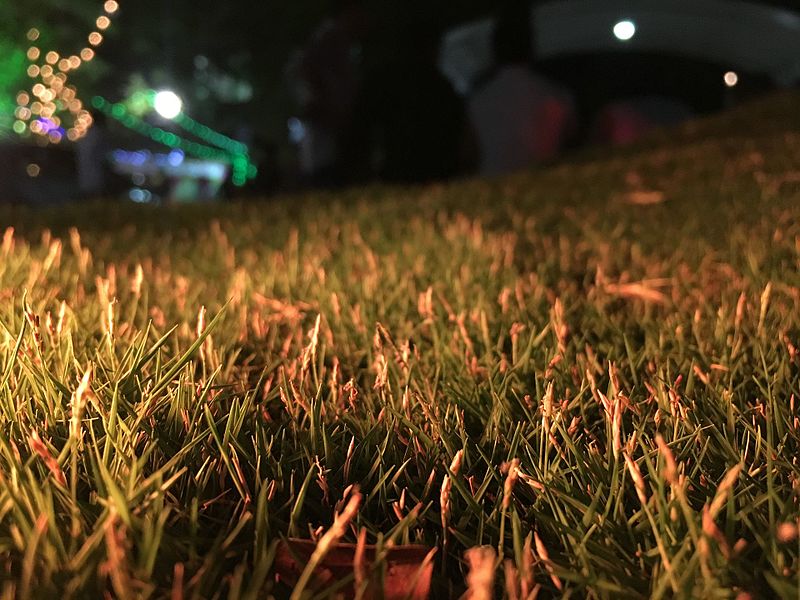 #3 Titan Turf
Finally, Titan Turf offer some of the best fake grass manufactured in Australia. While they operate out of South Australia, Titan Turf have a national supply network, meaning they can service major cities like Brisbane, Perth, Sydney, Melbourne and even Darwin.
Titan Turf only retail Australian-made synthetic lawns, which have been tried and tested in the Australian sun (high U.V. rays). Poor quality fake lawns are known to deteriorate and wilt in the Australian sun because of the insane heat and humidity. Thankfully, Titan Turf offer high-quality fake lawns that are proven to endure the harsh Aussie summer.
Titan Turf prides itself on four defining characteristics of its fake lawns: UV stabilisation, durability, heat stability and safety for use. Their grass features inbuilt features that ensure that your fake lawn will last for years and years. We've already mentioned their ability to embrace the Australian sun, however, Titan Turf's lawns are not only heat-resistant, but they are also safe for children and pets. Their lawns contain no additional or inorganic contaminants, which could impose a health risk if found. At the end of the day, you want to ensure that your children are going to be safe playing in the backyard. An allergic reaction to a pigment or contaminant in the fake grass could be detrimental.
In addition, Titan Turf stock a wide range of synthetic grass types, meaning that it doesn't matter how specific your needs may be – there will be a lawn that works well for you. You could opt for the Ezylawn Coolplus, which is great for budget-conscious households (it also comes with an 8-year warranty), or you could go for the Forever Green 25 range, which comes with a 7-year warranty and is perfect for areas that receive a lot of foot traffic.
Conclusion
In conclusion, you want the best synthetic grass for your property, no matter how complicated the installation process might be. Fortunately, there are plenty of respectable installers of synthetic grass in Sydney, who can guide you through the process. Get in touch with one of the providers listed in this article today and benefit from a lawn that is lush, safe and incredibly easy to maintain! Save money while having a beautiful garden and backyard.