Netflix Australia is an excellent entertainment alternative for those fed up of switching between free to air channels. With a range of options and genres to choose from, Netflix caters to the entire family – from older grandparents right through to young grandchildren.
How does Netflix work?
Netflix is a streaming service for television shows, documentaries, movies and kids entertainment.
Netflix Australia is the local version of the US service that customises its offering for the Australian market.
Subscribers can choose between different plans to watch their choice of TV on any device (mobiles, tablets, laptops, televisions, desktops), anytime, anywhere.
Netflix Australia works through the Internet or can be downloaded to view offline later.
Netflix Australia charges a monthly subscription fee starting from $9.99 per month and your entertainment is completely ad free.
Netflix plans are also free of any lock-in contracts, so you can make changes or cancellations whenever you feel like it.
In order to stream content on Netflix, you will need to make sure you have a compatible device and a working Internet connection. Compatible devices include Apple mobile phones, Android mobile phones, Macbooks, PCs and smart TVs.
Netflix has a mobile and tablet app that allows you to watch content anytime, anywhere. But given the amount of data Netflix consumes, you may want to download your shows while you have Wi-Fi access.
Subscribers can create up to five profiles of people for every account with Netflix. These profiles will be personalised for the specific member, depending on what they prefer watching.
Netflix offers a kid-safe version with a kids profile after you log in. This means that if the child logs in, then adult content will automatically be filtered out of the home page.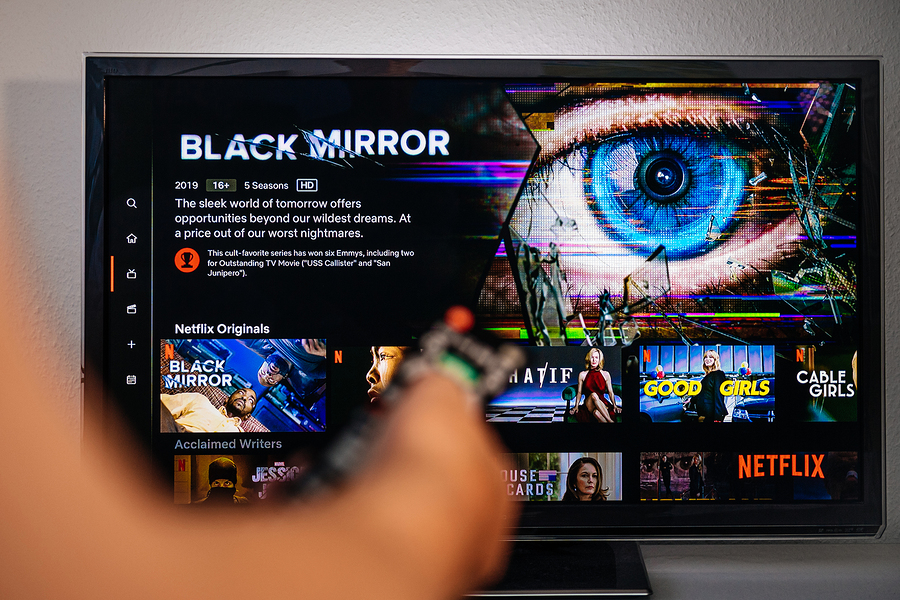 While Netflix offers some shows in HD and ultra HD depending on the Internet plan and speed, it's important to note that not all content will be available in these modes.
What are the prices for Netflix in Australia?
Netflix has a huge content library for subscribers to choose from. Here is some information on pricing for Netflix in Australia.
Netflix plans are based on how many screens you want to use at the same time and how high your streaming quality needs to be.
Every new subscriber can start off with a free trial for one month before deciding to get billed or cancel the service.
The basic plan is $9.99 with one screen, the standard plan is $13.99 with two screens and the premium plan is $19.99 with four screens.
The basic plan has SD quality, the standard plan has HD quality and the premium plan has up to 4K quality.
Subscriptions that allow for simultaneous streaming is the ideal choice for families and multiple people living in the same house.
What shows are available on Netflix Australia?
Netflix Australia has a full stock of movies, television shows, documentaries and children's shows to suit every preference.
Some of the popular shows for kids in Australia include multiple versions of the Wiggles, Sponge Bob, Thomas the Tank and Little Baby Bum.
Netflix originals are shows that have been specifically created by the service and include popular options like Orange is the New Black, Riverdale and The Crown.
Popular television comedies include the Big Bang Theory, Gossip Girl, Gilmore Girls and That 70s Show.
Legal and crime dramas like House Of Cards, The Good Wife and Suits are also available to watch.
Some blockbuster films like The Dark Knight, The Blind Side and Shrek are available on Netflix Australia.
Local Australian shows available on the service include Kath And Kim, Offspring, Cheapest Weddings, Restoration Australia, Stranger Things and Yummy Mummies to name a few.
Netflix also has a large collection of international movies and television shows from around the world to cater to different viewers.
With thousands of options available on Netflix, there's never a dearth of things to watch. To view any of these shows, either log into your Netflix app or the web browser.
How to sign up for Netflix?
Signing up to Netflix is extremely easy and flexible with no lock-in contracts and commitments. Here's what you need to do:
Once you have a working Internet connection and compatible streaming device, head to the Netflix website and click on the free trial button.
You will need to enter a valid email address, create a strong password and type in information for payment and your personal details. You can add payment information for your credit/debit card or PayPal. Netflix will not charge you for the first month, but will only charge you if you decide to keep going with your subscription.
Enter the plan you'd like to sign up for based on your preferences.
Once your details are validated and confirmed by Netflix, your account will be set up and you can start watching whatever you want.
You can change your plan details, settings, payment information and much more by clicking on 'Account' in the top right hand corner.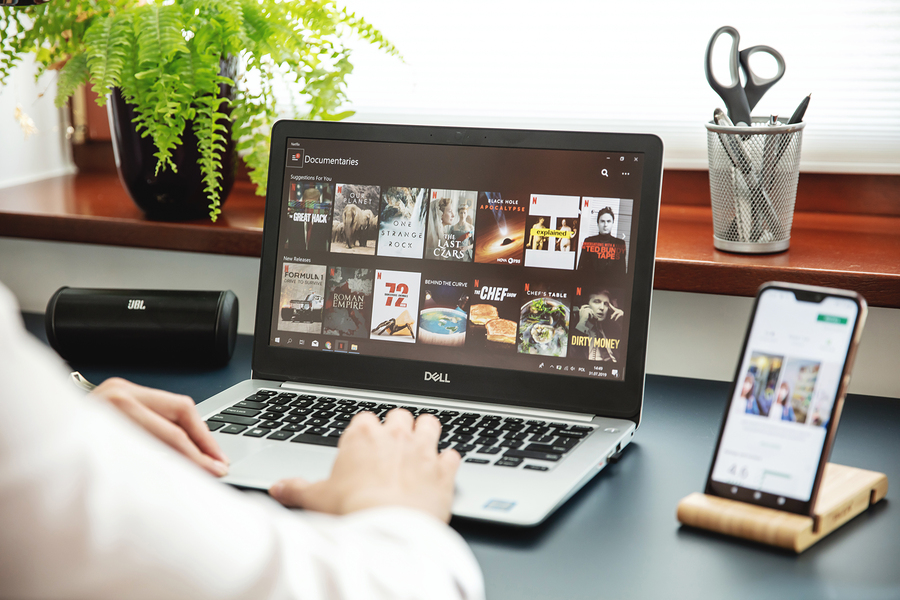 How much data do you need for Netflix Australia?
To get the most value from your Netflix content, choose an Internet plan that lets you stream as much as you want at a good connection speed. This will depend on your existing / new Internet provider. Consider the following:
If you want standard definition streaming, you will be burning up data at the rate of 1GB per hour so make sure your plan accommodates your usage without costing you a fortune.
If you intend to watch Netflix on HD, you will be consuming data of up to 3GB per hour so if you're using Netflix all day, then you may want to ask your Internet provider about their unlimited plan offerings.
Ultra HD and 4K viewing can consume up to 7GB per hour. On the other end of the spectrum, lower quality viewing consumes only about 300MB per hour.
If you're using higher quality streaming, you may even want a boosted speed Internet plan to enjoy a completely uninterrupted viewing experience.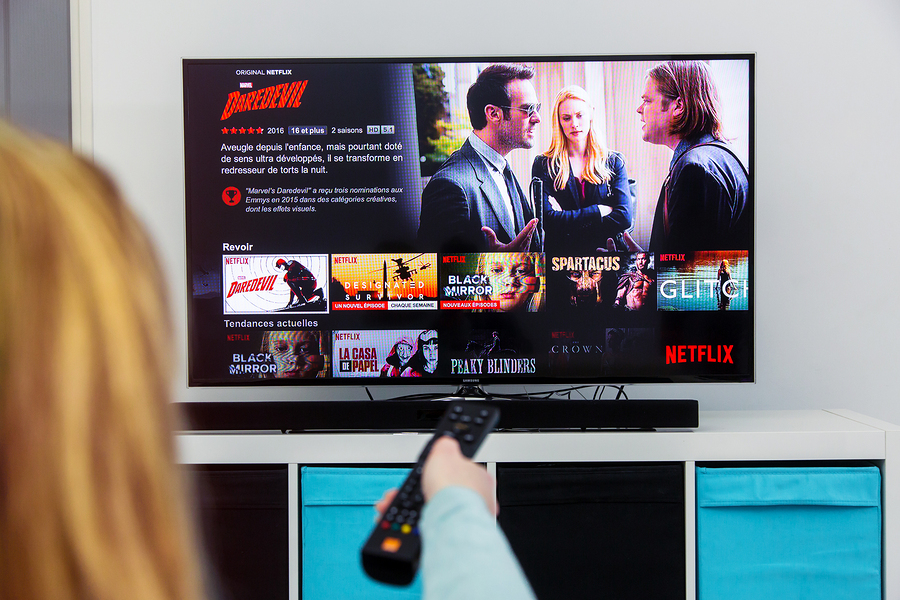 Unlimited broadband plans are usually the best choice for viewers who want to stream Netflix with minimal disruptions and no additional charges.
Does Netflix Australia have competition?
While Netflix is the worldwide leader in streaming television, there are some other competitors in Australia with a good presence. Here is some information on them:
Stan offers original and existing content with plans on par with Netflix. Many prefer this as another choice.
Foxtel offers streaming options with prices starting from $25 per month.
Amazon Prime Video is perhaps the newest entrant in Australia with prices starting from a low $6.99 monthly, although the content is not as extensive as Netflix yet.
While other players do exist, Netflix Australia continues to dominate the local streaming market.
What television do you need to watch Netflix?
If you decide to watch Netflix on television, you will need to make sure you have a compatible device. Here's what you need to do:
Most smart televisions today have an in-built Netflix app and some even have the button on the remote to take you straight there.
Otherwise, you may need to download it and locate it in your apps section.
Most smart TV's from brands like Samsung, Panasonic, Hisense, Philips and LG support Netflix, including some lesser known brands.
If you have another television at home, you may be able to watch Netflix if it has an HDMI port.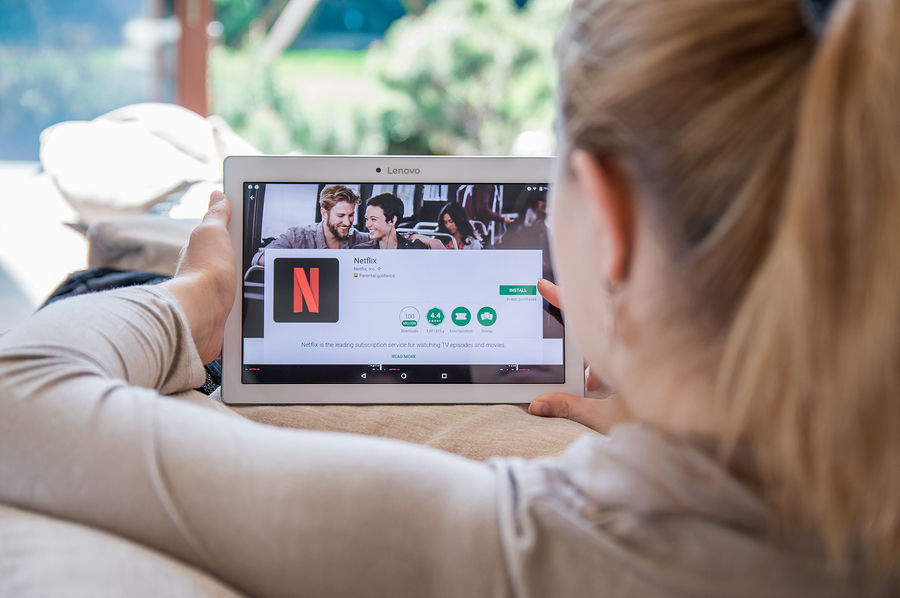 Televisions today are different from what they used to be and support all kinds of technologies. If you have a newer model, chances are it will support Netflix streaming easily.
Can you change your Netflix plans?
Netflix is a flexible streaming service, which means that you will easily be able to make changes to your plan. Follow these steps:
Head to your Account page in Netflix and go to Change Plan
Take a look at the different plans on offer and select the version that is right for you – whether you're upgrading or downgrading. Remember, on the premium plan, you can watch on up to four screens at the same time. On a basic plan, you can only watch one screen.
Your plan will change during the next billing cycle.
If you decide to cancel your plan, you can do so anytime. Simply head to Netflix Membership & Billing page in the Account section and hit Cancel Membership. Then, follow the prompts.
Many people start off with the basic plan and then upgrade as their needs increase. Or alternatively, some may find that they don't need as many devices as they originally thought. The beauty of Netflix is that you can change your plan whenever you want to suit your needs.
Netflix has become the most popular alternative for people as they move away from traditional free-to-air TV towards on-demand programming.