When it comes to planning your bucket-list experiences in Western Australia, you're going to require a rather large bucket, this state is not just big, it's HUGE!
Featuring over 2.6 million square kilometres of dramatically different vistas – from pristine and rugged wildernesses to cultivated vineyards, aqua seas and pearly beaches to soaring red cliffs, unique geographical masterpieces to Mother Nature's wild bounty, laid-back island discoveries to epic thrill rides – the extraordinary diversity of Western Australia offers something for everyone.
Many of WA's once-in-a-lifetime bucket-list destinations are felt, rather than seen. They'll fire up your imagination, capture your heart and stay with you long after you've left.
So where to start?
Here are six of the best destinations you should definitely put on your WA 'to-do' list:
Cape to Cape Track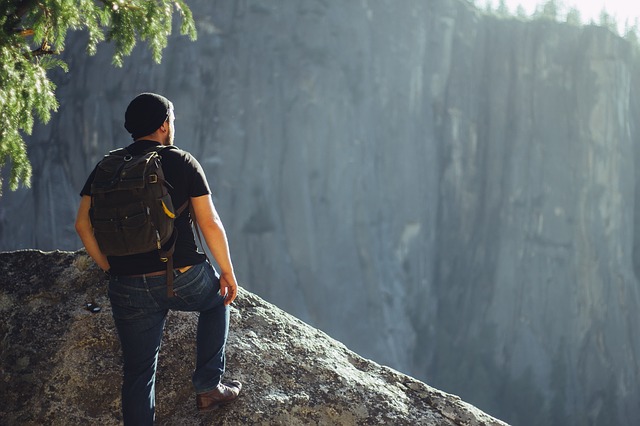 This 135km walking trail along the magnificent and unspoilt coastline of the south western side of the state is a must.  It's a very manageable multi-day trek (you can always do short day hikes too) from Cape Naturaliste in the north to Cape Leeuwin in the south, and meanders along well-signposted and marked bush tracks.
The trail is part of the world-famous 1000km Bibbulmun Track and showcases the diversity of the region in all its glory with cliffs, caves, headlands, unique rock formations and coastal vegetation contrasting spectacularly with aquamarine waters and white beaches, plus you'll see an ever-changing display of vegetation and wildflowers.
Snorkelling at Ningaloo Reef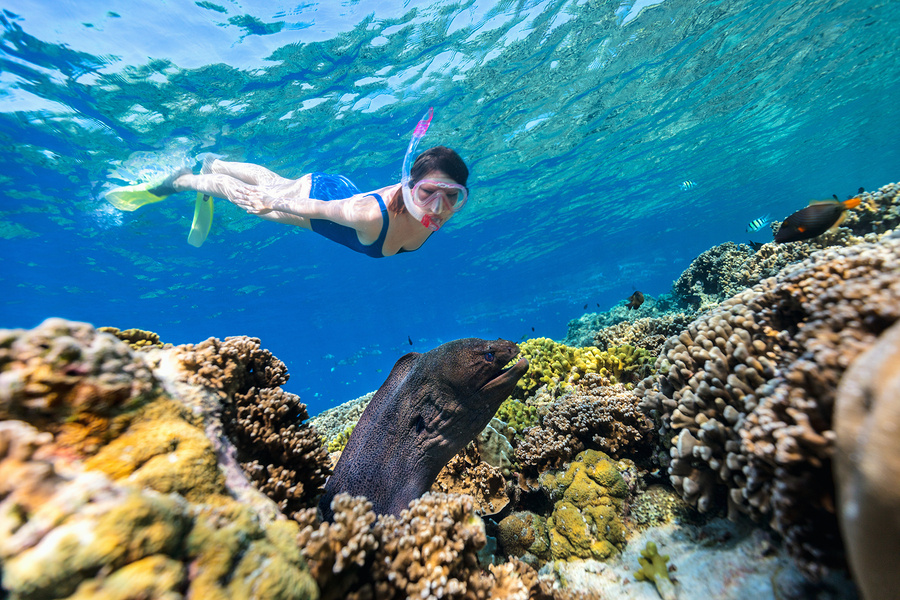 Those in the know say that Ningaloo Reef is even more impressive than the Great Barrier Reef and with a kaleidoscope of colourful coral, tropical fish, turtles, manta rays, dolphins, dugongs and other marine creatures literally within walking distance from the water's edge, it's definitely more accessible.
Ningaloo Reef is the world's largest fringing reef and it's also one of the only places on earth where you can actually swim with the 18-metre long whale shark, the world's biggest fish.  But don't let the word 'shark' put you off.  These gentle giants have a jaw that's made for eating krill, not humans, so all you need to worry about is making the most of this once-in-a-lifetime opportunity.
Karijini National Park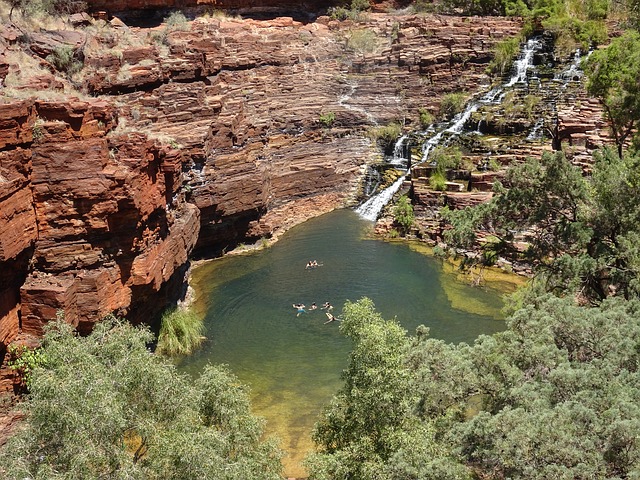 Awestruck is a word that visitors use to describe how they felt when they visited Karijini National Park. Two billion years in the making, this national park enchants, surprises, delights and leaves an indelible memory on every heart that is lucky enough to visit here.  It's a visual feast of spectacular gorges, rocky red terraced ranges, ancient chasms, refreshing waterfalls, hidden emerald waterholes, green plants, abundant wildlife and ancient art – and that's only the beginning.
If you've got a thirst for adventure, Kariniji is the tonic to quench it. It's got hiking trails and spider-walks through the narrow canyons, guided tours, campsites, eco safari tents and picnic areas, all of which add up to a magical experience in a place that many say is the outback's 'best-kept secret'.
Horizontal Falls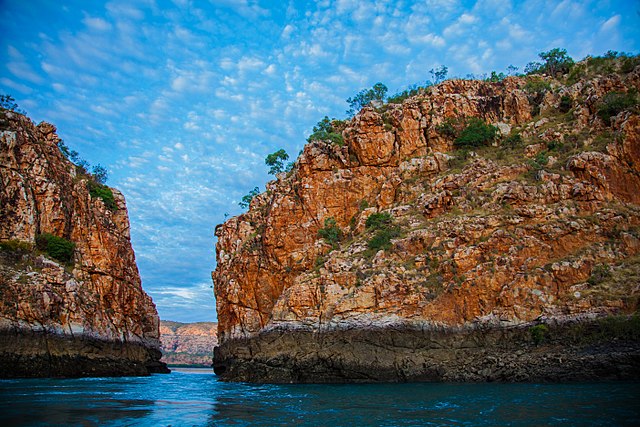 When is a waterfall not a waterfall? When it goes sideways of course. Seriously? Well, seeing is believing and unless you've experienced the utterly extraordinary spectacle of the Horizontal Falls deep in the remote recesses of the Kimberley, it's impossible to imagine.
This incredible phenomenon, created by massive tidal swells and billions of litres of seawater crushing through two narrow gorges of the McLarty Ranges, was once described by David Attenborough as one of the 'wonders of the natural world'. And for good reason.  Don't miss a unique perspective on this majestic scene with a low level seaplane flight (you'll also get breathtaking views of the thousands of islands of the nearby Buccaneer Archipelago) and test your nerves with a jet boat ride at speed through the rushing power of the 'Horries'.
Beguiling Broome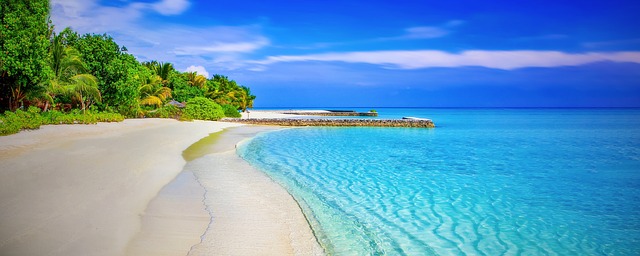 Yes, the camel ride on Sunset Beach is the most instagrammed image of Broome, but trust us, there's more to this outback resort town than 22 kilometres of beach and a peaceful meander atop a two-humped desert animal.
Broome has a huge amount of fascinating and fun things to do and see and it's one of those places that you really should visit once in your lifetime. It's got a rich and captivating history, intertwined with the pearling industry which still continues to this day. It's a tropical paradise, a multicultural melting pot with a laid-back coastal vibe where elegant food, shopping and entertainment sit comfortably side-by-side with its unspoilt wilderness.  The Dampier Peninsula. Spectacular diving at Rowley Shoals. Cape Leveque. Willie Creek Pearl Farm. Dinosaur footprints at Gantheaume Point. And so much more. Put Broome on your bucket-list and you won't be disappointed.
Rottnest Island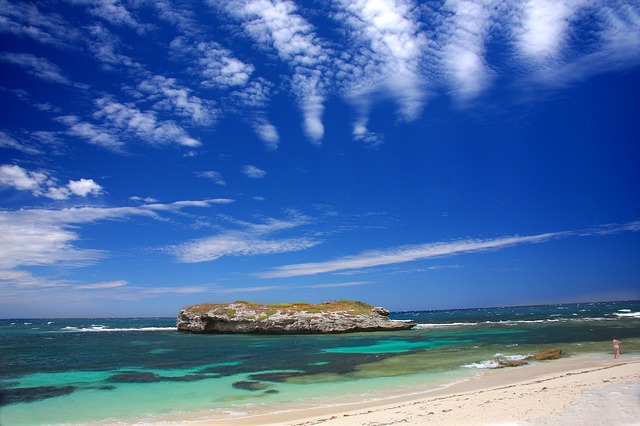 Roger Federer put 'Rotto' on the world map with his quokka selfie but he was probably more impressed with the breathtaking scenery of this remarkable place than with its little marsupial inhabitants.
An easy 45-minute ferry ride from Perth, Rottnest Island is a fave among the locals. It's a family-friendly holiday destination, a top spot for an awesome day trip, a fisherman's paradise, a snorkellers' dream, a beachbum's hangout, a nature lover's utopia and a golfer's delight. But that's not all that this car-free paradise has to offer.
Easy, flat trails make cycling and walking a cinch (and there's always the convenient Island Explorer bus if you need it) and with 63 beaches and over 20 bays, there's a beautiful surprise around every corner. Azure waters, soft sandy beaches, picturesque rock formations, whales, coral reefs, wrecks, surf breaks, boardwalks, restaurants, bars, overnight accommodation, kids' entertainment and more, Rotto packs plenty of pleasure into its compact space.
And why not top off your bucket-list experience with an incredible tandem skydive and a beach landing on the sandy shores of this famous island? When you skydive in Perth over Western Australia's finest beaches and see the colourful contrasts over Rottnest from the unique perspective thousands of feet above, it's an experience you'll never forget.  And it'll probably be an experience you'll want to repeat.