In the digital age, offline marketing techniques can be overlooked in favour of email, social media, pay-per-click and content marketing. It's often argued that offline marketing represents more of a risk because it cannot be tracked, measured and analysed to quite the same extent, but that's not to say it doesn't still have plenty to offer many businesses in 2019.
Although offline marketing does not always deliver the instant impact of an online campaign, it can still prove to have an impact and be cost-effective in the long term – you just have to think carefully about how you want to spend your money.
With that in mind, here are our 5 top tips to turbocharge your offline marketing efforts over the year ahead…
1. Give word of mouth a helping hand
Word of mouth is the oldest form of marketing of them all, but it still represents an extremely powerful tool for businesses of every type. Traditionally, word of mouth was something that was generated organically following the sale of a quality product or the delivery of a service the client was delighted with. However, in this day and age, you can give word of mouth marketing a bit of a nudge.
You can rent a space at a trade show or exhibition or simply grab samples of your product and head down to the high street to get your name out there for free. Renting a few tablets or iPads for the day will allow you to capture the details of the public immediately and sign them up for mailing lists or future discounts so you can spread the word just a bit more quickly.
2. Network your way to success
Networking is an excellent way to build valuable business contacts and share ideas and experiences with other business owners in your local area. Networking has undergone a resurgence over the last decade and there are now events you can attend right across Australia.
Some networking groups may set certain joining criteria such as professional background or company size to ensure their members can help one another, so make sure you join a network you can benefit from. The right network will not only allow you to generate leads but it will also contain professionals whose services could be invaluable to you.
3. Say it with a text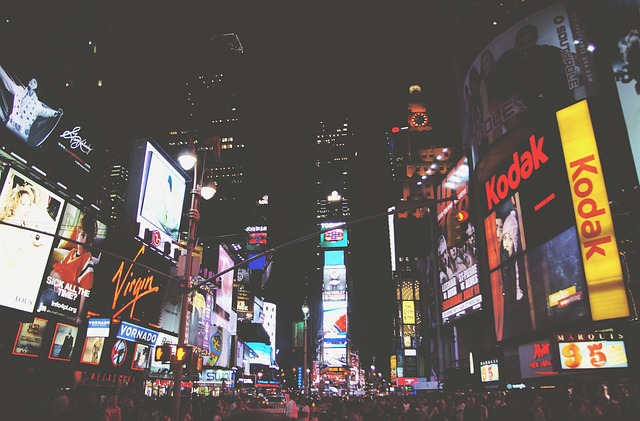 One popular and potentially extremely effective form of marketing people do not always think of as 'offline' is the text message. Reaching people via text is a quick, cheap and simple way to tell your customers about your latest products, special events and promotions. It also enjoys the best engagement of any marketing medium with open rates of around 98 percent. That's way beyond anything email marketing can offer you. You can also combine SMS with your online activities to deliver location-specific text messages in real-time.
4. Get innovative with digital out-of-home marketing
Digital out-of-home (DOOH) marketing is a new technique that allows you to communicate with customers in an innovative and memorable way. DOOH campaigns involve the use of digital signage in public areas that capture the smartphone ID data of those around it to display marketing messages customers would be interested to see.
Although it's still very much in its infancy, big things are expected from DOOH marketing in 2019. Not only does the personalisation of the messages and the way they are delivered make them more memorable and engaging than messages delivered on a conventional billboard, but the displays also wait for the right kind of customer profile before showing your ad. That ensures you're only charged when your ad is seen by prospective customers in your target demographic.
5. Don't forget the printed material
All the innovation above will certainly keep your customers engaged in 2019, but there's still plenty of room for high-quality printed materials. Once you've caught the eye of your prospective customers, you can move them seamlessly along the sales funnel with printed materials that provide detailed information about the products and services you offer. Not only do printed materials add credibility to your business, but they're also the most effective way to communicate large amounts of information. With the attention span of online customers continuing to shrink, a printed brochure allows customers to research their options in their own time.
There's so much that can be achieved with offline marketing that we think you'd be wise to consider how it can be incorporated into your marketing strategy in 2019. That's not to say you should shun online marketing. Instead, try to find the perfect mix of complementary online and offline strategies to drive your success over the year ahead.