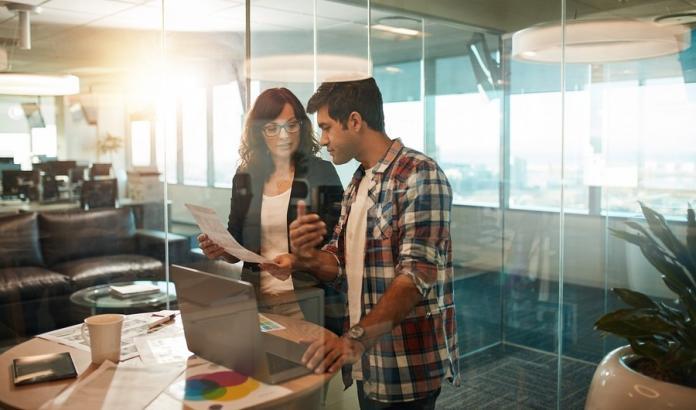 Digital marketing is emerging as one of the most important elements of any businesses' consumer outreach and is understandably a lucrative industry for those selling consultancy in it. It's certainly true that the nature of the discipline, being tied to technology, means that even the most seasoned practitioners need to be constantly learning new techniques and re-evaluating older ones.
This makes the field of digital marketing both highly competitive and highly innovative, only allowing the most forward thinking and proactive businesses to succeed. Indeed, it's easy for many new digital marketing firms to do well initially, but they begin to struggle when they realise they their ability to work dynamically and respond to industry changes is lacking.
Which are the best digital marketing agencies in Sydney?
The top 3 digital marketing and advertising agencies are:
SEO Shark – www.seoshark.com.au – based in Sydney CBD and Melbourne
The Ideas Suite – www.theideassuite.com.au – based in Edgecliff, Sydney
Devotion – www.devotion.com.au– based in Paddington, Sydney
This is why the best digital marketers are always cautious not promise results they can't realistically achieve or accurately measure for their clients. It can be very easy for unethical practitioners to profit off of the ignorance of their clients as they string them along with vague promises and work that is valued arbitrarily.
All of this can make it difficult to choose a reputable digital marketing agency to solicit as there is an abundance of competing suppliers, each with different work approaches and marketing philosophies.
To make the process easier for you, we have narrowed down the top 3 digital marketing agencies in Sydney based on their popularity, value of money, quality, marketing results, work style and ability to get results for their clients.
What are the top advertising and digital marketing agencies?
Below is a list of the top 3 Digital Marketing Agencies in Sydney:
| | | | |
| --- | --- | --- | --- |
| Agency: | Founded: | Major clients: | Best feature: |
| SEO Shark | 2008 | Rabobank, Optus | Effective and honest digital marketing with an advanced understanding of SEO |
| The Ideas Suite | 2009 | HotelsCombined, TrueLocal | Strong network of media contacts with an expert understanding of PR |
| Devotion | 2008 | Konica Minolta, Sekisui House | Highly nuanced understanding of social media and how to effectively use it |
1. SEO Shark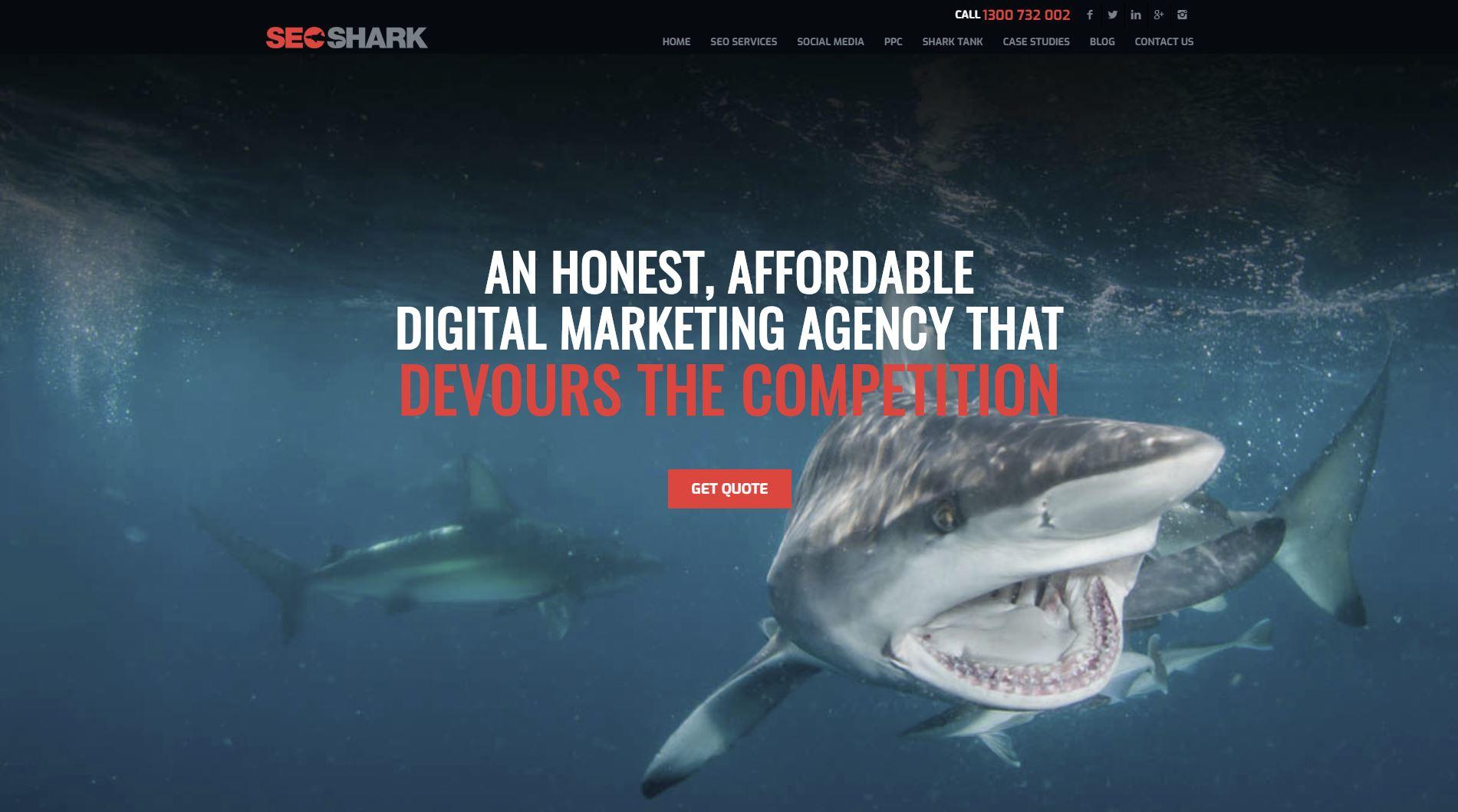 SEO Shark is a Sydney based digital marketing and advertising agency that specialises in getting their clients to the first page of Google search results. As the name suggests, this firm seeks to devour its competition by offering the absolute best services in SEO (search engine optimisation).
SEO is essentially the art of tailoring a businesses' web presence so that its website appears as highly in the search results of search engines as it possibly can. While other search engines like Bing are emerging as valid places to direct SEO efforts, the de facto king of all strategy is undoubtedly Google.
SEO Shark is a Google partner, meaning that the firm has special accreditation by the search engine as a re-seller of Google AdWords campaigns. The firm uses Google Adwords quite extensively on behalf of its clients as part of its overall SEO strategy.
This agency takes a holistic approach to digital marketing that understands SEO should be used in conjunction with other strategies to be most effectual. SEO Shark believes in carefully crafting the sincere online reputation of a brand through a mixture of high quality content marketing, website development and optimisation as well as pay-per-click advertising for relevant keywords.
SEO Shark has an advanced understanding of how to research the best keywords for your business to use across its digital content. The firm can then associate these keywords with your business through the development of high quality written content that is distributed across domains with high authority.
With all of these high authority domains connecting your business with a certain set of keywords, your business will begin to get higher search result rankings for said keywords. Obviously, the more competitive your keywords, the more work the firm will have to do to get your website ranking for them.
SEO Shark has a strong in-house team of talented copywriters who write at a commercial scale for a wide variety of different clients. Whether the subject matter is related to food, warehousing logistics or even law, SEO Shark knows how to develop high quality and engaging content on behalf of your business.
The firm is also highly experienced with website development and is able to convert even the most dated looking pages into something that's engaging and functional. SEO Shark, while primarily helping to make you more visible to search engines, understands that traffic alone means little if you can't use the website to convert your leads.
While effective SEO work has a price tag attached to it, SEO Shark seeks to make their pricing as affordable and competitive as possible. With that said, this firm doesn't shy away from admitting where the major costs are and is always fair with its appraisal of its services.
SEO Shark takes optimisation to the next level and applies it as a general philosophy that guides everything they do on behalf of clients. The firm understands that marketing, advertising and public relations all intersect at the same point where SEO is undoubtedly the most effective.
Operating offices in Sydney and Melbourne, SEO Shark maintains a relatively small yet highly talented team that is eager to help new clients overcome their unique digital marketing challenges. The firm knows that each business is very different and works hard to tailor a highly individualised SEO strategy for every client they work with.
SEO Shark knows that their industry is highly competitive and that prospective clients are cautious not to invest in marketing solutions that aren't proven to work. This is why the firm works to break down their services in such a way that their clients understand exactly what they're paying for so that they make reasonable investments with reasonable expectations on return.
The firm knows that many people have been burned with SEO before and seeks to engender a feeling of confidence in their clients through delivering tangible results in as short a time as possible. With that said, SEO Shark will be first to admit that effective SEO takes several months to show meaningful results and encourages their clients to be patient.
Between their comprehensive approach to SEO and total transparency with clients, SEO Shark easily earns its spot as one of the best digital marketing agencies in Sydney. When it comes to getting SEO done by a Sydney firm, it's hard to do much better than these guys.
2. The Ideas Suite
The Ideas Suite is a Sydney based digital marketing firm that specialises in selling consultancy on strategic PR and communications campaigns. The firm works to implement strategies for media relations, social media content, partnerships, crisis management, advertising and stakeholder communication through the use of its robust in-house resources.
Established by former journalist and editor Julia Nekich, The Ideas Suite is an impressive combination of digital marketing and PR firm that has helped a wide variety of brands overcome unique communications challenges. Using their effective briefs and strategies, The Ideas Suite is able to clearly understand and navigate past even the most daunting business hiccups.
The Ideas Suite's approach starts with learning as much as they can about their client's business so that they can establish what the brand's core benefits are. With this insight, the firm is then able to plan strategies that will enhance the positive perceptions of your brand across a variety of digital channels.
The strategy used by The Ideas Suite has been carefully tailored over 10 years, learning from trial and error what the best possible approach is. With a combination of social media monitoring and media pitching strategies, this firm uses as much hard data as it can to inform communications decisions on behalf of its clients.
The Ideas Suite only needs an average of 7-10 days to plan a comprehensive and effective plan for your business that has forecasted and prepared for all possible contingencies. Using their strong network of digital contacts, the firm is able to implement highly persuasive editorial content on behalf of their clients no matter what industry they operate in.
This agency places a high degree of importance on the satisfaction of their clients and has built a highly flexible approach to their work that can react to sudden campaign developments. The Ideas Suite only promises the outcomes it knows it can achieve and demonstrate to clients.
Using a highly structured system of reporting, The Ideas Suite makes sure that all of the steps involved in their workflow are planned and optimised. Through maintaining a high degree of correspondence with their clients the firm makes sure that everyone who works with them is fully informed about the state of their campaign and any issues that present themselves.
The Ideas Suite maintains a close control of many clients they work with at the same time so as to ensure that everyone is getting fair and equal attention per their investment. In this way, this is a highly boutique digital marketing agency that practises a high level of discretion with what kind of jobs it takes on.
Using a team of former editors, copywriters, journalists, social media consultants and product managers; The Ideas Suite is able to apply a wide variety of professional expertise to your campaign. This team is both highly motivated as well as keen to overcome new challenges that test their creative problem solving skills.
The Ideas Suite sets itself apart with its evidence-based approach to PR that doesn't ignore any of the important digital channels. With an impressive portfolio of past clients including Hotels Combined and CompareTheMarket.com.au, The Ideas Suite is definitely a Sydney digital marketing agency that you should be keeping an eye on.
3. Devotion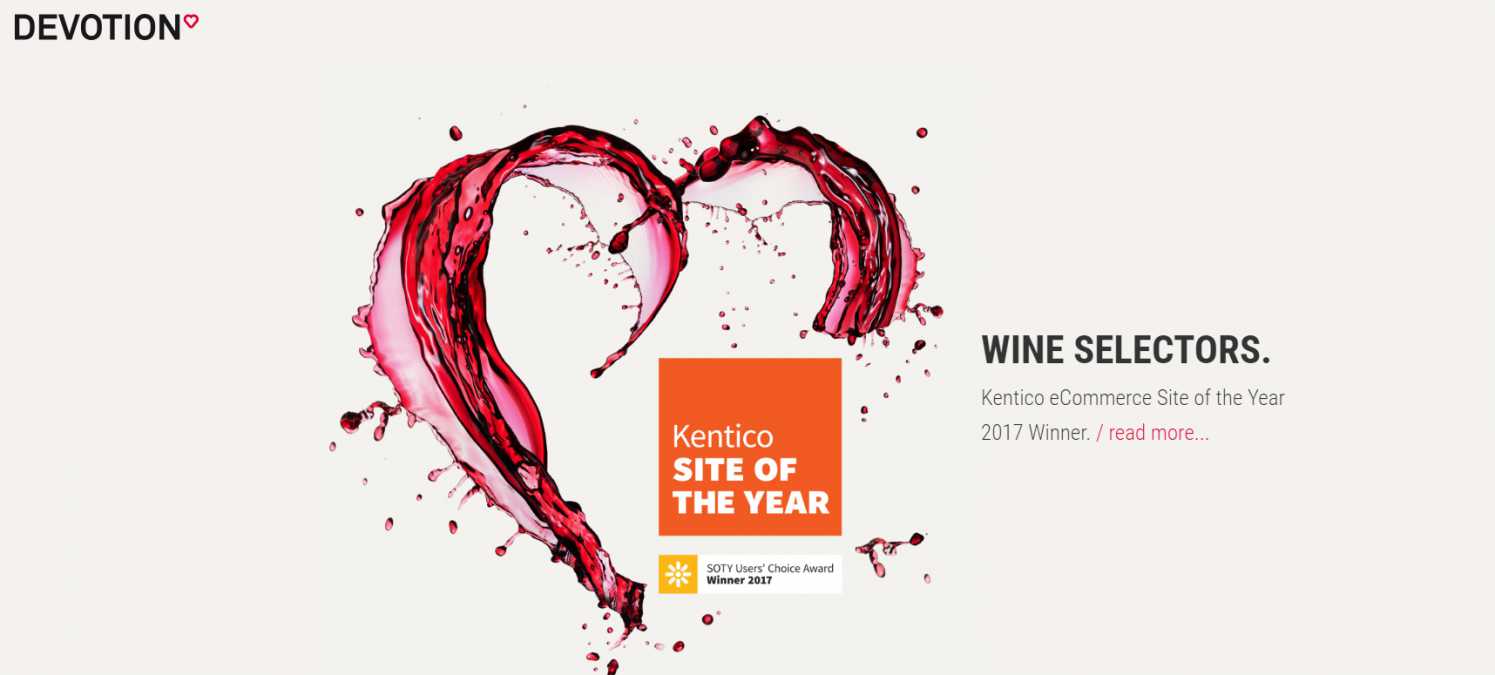 Devotion is a digital marketing service based in Paddington, Sydney. They have steadily grown for almost two decades and are one of the few internet marketing firms that have survived the massive technological changes to the industry. They are a highly experienced team that focus on delivering engaging user experiences. Devotion prides itself on offering personalised advice and content that is created in-house by their talented workers.
Because of their time in the industry, the team at Devotion are incredibly experienced and well-versed in internet marketing concepts. Like the technology they use, Devotion has evolved and adapted to the changing market, enabling them to fulfil their clients' needs. Their extensive experience in the field means the firm is in a position to be able to offer lucrative recommendations, grounded in practical applications.
So what exactly does Devotion excel in? Well, the team at Devotion are well trained in the designing, development and ongoing support provided to various digital assets. This could range from complicated website builds to the development of mobile applications. Devotion has successfully worked with a wide range of clients, including Konica Minolta (a market leader in integrated print hardware and software solutions) and Sekisui House, one of Japan's leading home builder contractors. Devotion has been working with the Japanese service since 2010, and in that period of time, Sekisui House has become one of the fastest growing community developers in Australia.
On top of this, Devotion's core competencies are incredibly wide and diverse. Indeed, the team are well-versed in formulating strong digital strategies and writing original, creative content for online consumption. They exhibit high quality writing and editing skills, blended with engaging and popular brand narratives, specifically tailored to search engine optimisation (SEO).
Devotion can also handle your user experience needs. If your website needs to improve its user functionality, then Devotion's design team can assist with providing effective navigation techniques that engages users and delivers business value. Devotion understands the customer journey, and as a result, they structure the information to drive customer devotion.
Other Digital Marketing Agencies:
Hello Social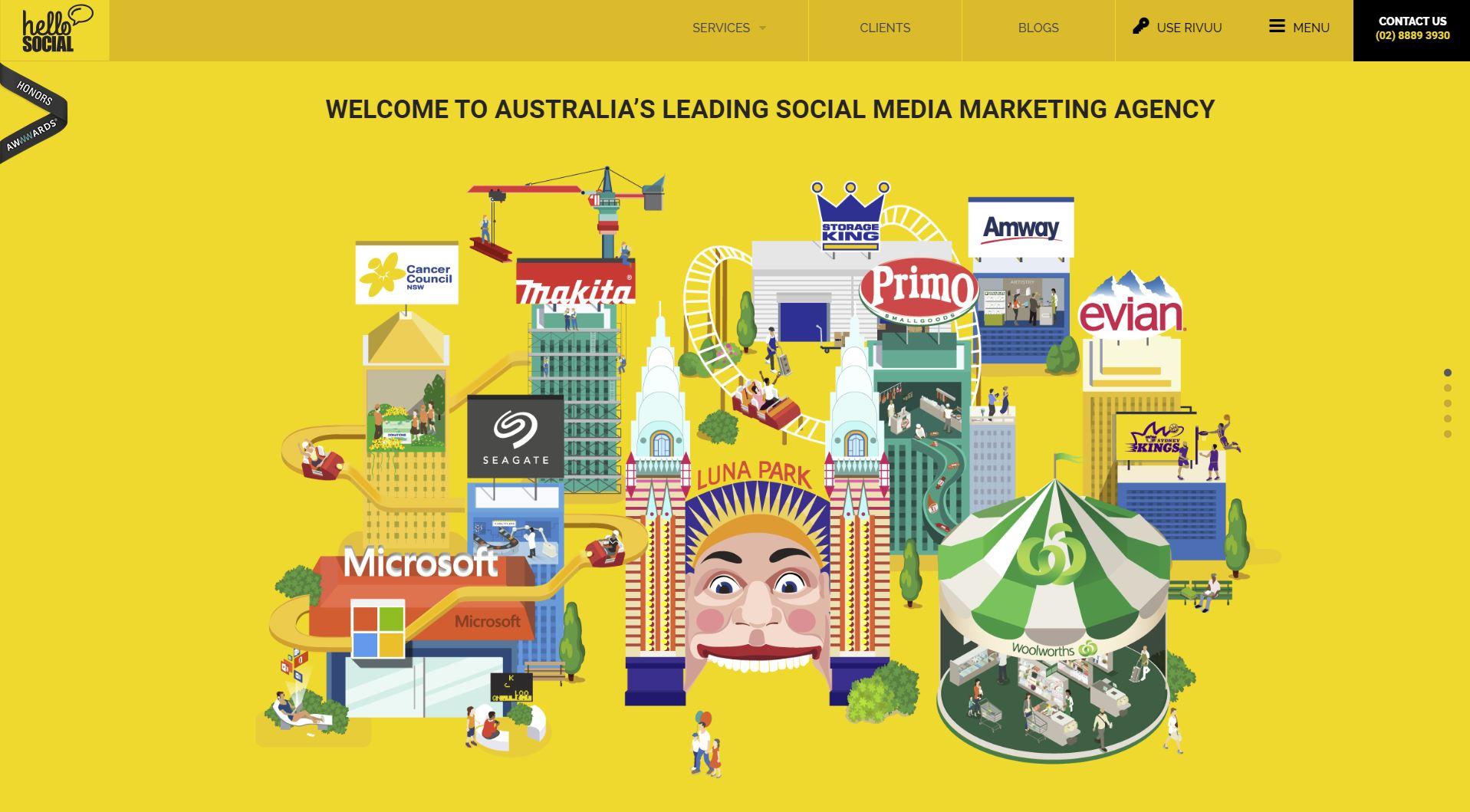 As the name implies, Hello Social is a Sydney based digital marketing firm that specialises in the world of social media. This is a firm that understands how to use social media effectively as a powerful tool to supplement the rest of your marketing strategy.
Hello Social's knowledge on social media is very impressive considering the fact that social media has bewildered traditional marketers for a long time. Only in recent years has social media settled into a lucrative environment for marketers to reach large amounts of people with highly targeted messages.
Hello Social divides its social media services into 3 main categories; individual services, B2B marketing solutions and social media marketing packages. For small to medium businesses, Hello Social is able to manage social media marketing platforms that are the most highly relevant to their customers.
For brands that operate in the B2B industry, Hello Social is able to use social media to effectively improve the SEO results of a brand's website while also putting engaging content in front of key business decision makers.
For brands that need to have their social media managed professionally across a range of platforms, Hello Social has social media management packages that include all of the components needed to succeed on social media. The agency has a wealth of experience with all of the major social media platforms, such as Facebook, Twitter, Instagram and Pinterest.
Hello Social takes a holistic view of their client's business and uses their team of social media experts to develop and implement effective social media strategies. These strategies work to make the brand more relevant to your target audience and in turn help your bottom line.
This agency is honest and upfront with the fact that effective social media marketing has a price tag attached to it and that you really only get what you pay for. With that said, Hello Social has made their services as affordable as possible by dividing them into several packages that meet different business needs.
Hello Social effectively asks clients to hand over the keys to their social media strategy so that they can drive it towards success, only stopping to supply useful reports along the way. This agency takes great lengths to engender trust between them and their clients so that they can maintain the best possible working relationship.
With their highly nuanced expertise and proven results in the field of social media, Hello Social safely secures its spot as one of the best digital marketing agencies in Sydney.
Which digital marketing agency will you go with?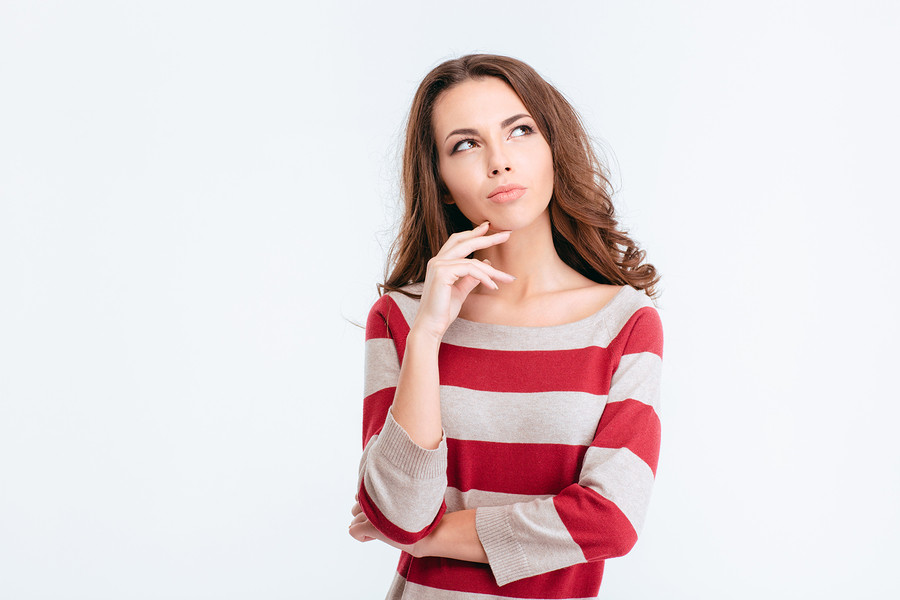 Ultimately, the choice of which digital marketing agency to give your business to will depend on your businesses' personal circumstances and ongoing goals. Each agency listed here specialises in their own area of digital marketing and you could be forgiven for wanting to use all three at the same time.
While all of these agencies differ in important ways, they all share the similarity of being honest and ethical in the way they approach their work. In an industry that's complex and constantly evolving, these three advertising agencies stand out as best of the best when it comes to digital marketing in Sydney.
***
Disclaimer: This article is a private opinion and does not constitute advice or any suggestion. We encourage you to seek your own professional advice to find out which businesses, products, services, websites or places are the best for you. Read full disclaimer.

Executive Editor at Best in Australia. Mike has spent over a decade covering news related to business leaders and entrepreneurs around Australia and across the world. You can contact Mike here.