Making your bathroom look expensive doesn't have to cost a fortune. It's about knowing where to allocate your budget to create maximum impact. From choosing one statement piece to your selection of classic colours and smart accent pieces, there are several ways to create a stylish new look.
The following tips will help make your bathroom look inviting, modern, and ultra-lux:
Bathe like a celebrity
If you've got the room in your budget to make one big change in your bathroom, it should be to add a celebrity-inspired tub. Whether it's the luxurious spa bath in Pretty Woman or the roll top bath in What Lies Beneath, try and choose a bath that helps to create a relaxing, spa-like environment. You want each bath to feel like a special occasion, rather than an everyday activity.
You can't go wrong with white
The easiest way to create an expensive feel without spending a fortune is to choose your colours wisely. The best colour for a simple and elegant feel is white, but any light neutral paint should do the trick. If you want a colour that's on trend, then opt for a warm grey.
Don't be afraid to go all out with the look, from white countertops and cabinets to neutral accessories and high-quality white linens. Keeping everything neutral makes it easy to tie it all together, so even the plainest bathroom can look more expensive.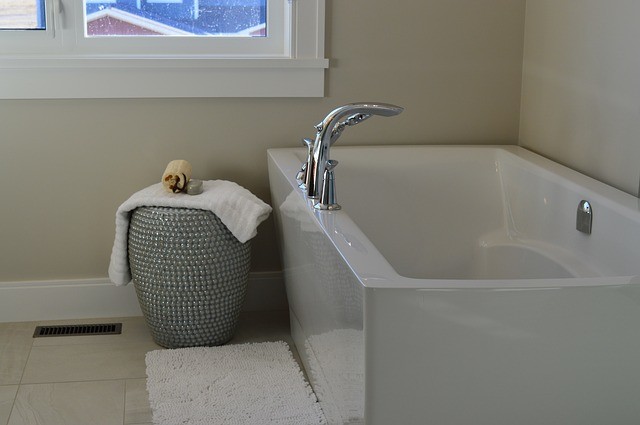 The idea is to create a relaxing spa-like environment, as nothing says luxury like a spa-inspired bathroom. As long as you stick to simple colours and materials then you should be able to create the right vibe.
If you really want to add a pop of colour then choose just one for an accent and use it for everything from the mirror frame to your towels and rug, hamper, as well as the artwork on the walls. Buying a few inexpensive accent pieces can really transform the space by giving it an instant style boost.
Add extra furniture
Did you know that maximalism is back in fashion? That's right, the trend that was all the rage in the eighties has returned, and it's a great trend to follow if you're trying to go for a luxury look.
More furniture in the bathroom may sound unnecessary, but putting in extra seating like a stool or small bench will make your bathroom appear more elegant and upscale.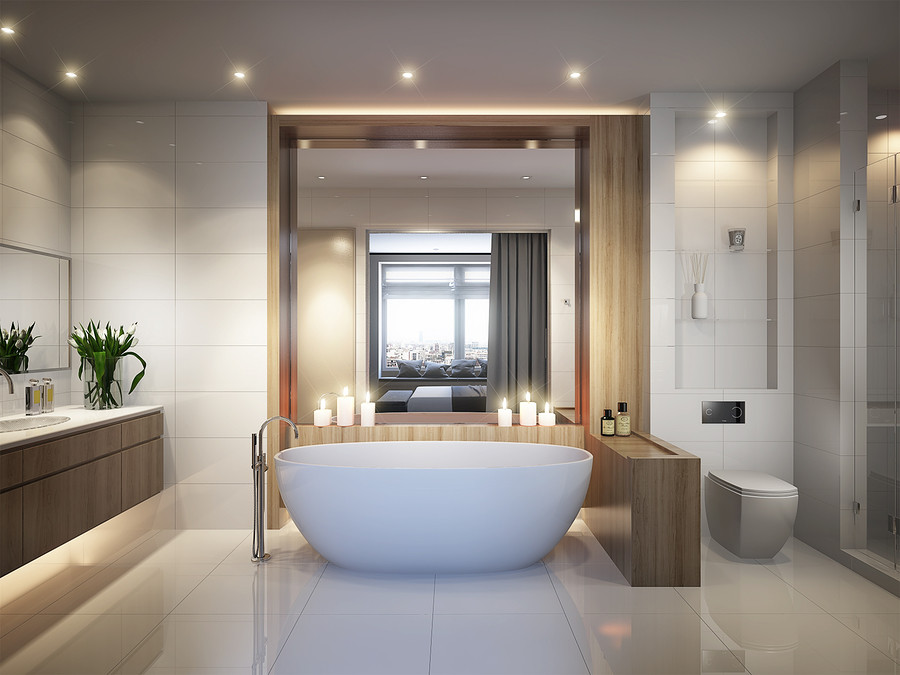 Plus, having somewhere to sit in the bathroom can be a great thing, offering a comfortable spot for getting dressed or having a chat as you and your partner are getting ready in the morning.
Match all the hardware
In a small space like your bathroom, it's all about the detail. Little things that you may not notice in a bigger space become more apparent in a much smaller area. That's why it's important that all the fixtures match, so they're in the same metal and style.
If your towel hooks are one type of metal and your showerhead is another, then think about replacing one (or both) so they match. It's a relatively small investment but can make the space seem more luxurious.
If you're considering changing all of the hardware, then don't be afraid to step away from chrome and choose gold, copper, or brass instead. These warmer tones are really trending at the moment and help to create a more expensive feel.
Bring the outdoors in
These days, everyone is adding greenery to the home, and it's no surprise considering all the benefits that having plants indoors can provide. From having a positive impact on your health and mental wellbeing to improving your mood, there are several great reasons to go green.
The moist and humid climate creates the ideal environment for plants to thrive. Plants that are a particularly good choice for bathrooms include ferns, aloe vera, orchids, and ivy. Buying a few plants is one of the easiest and most affordable ways to add a touch of luxury to any space.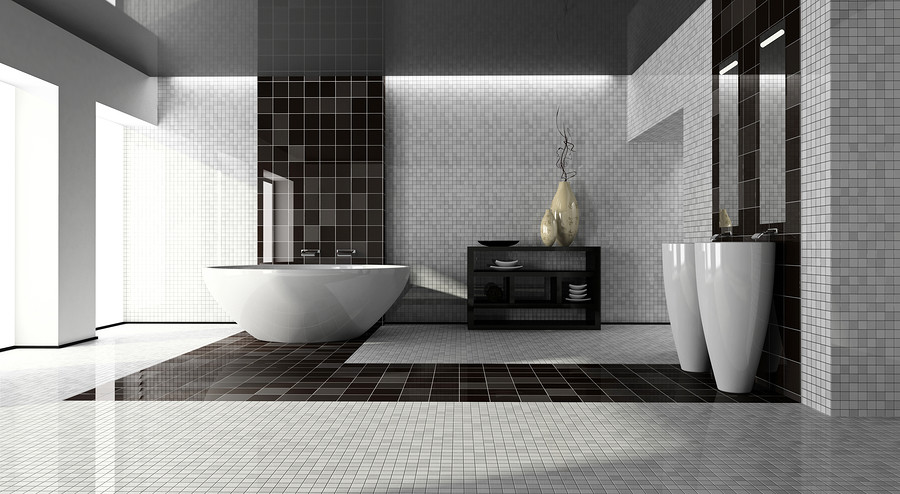 If you're worried about keeping your plants alive, go for low maintenance options, or consider the artificial variety. You could also opt for wallpaper with floral or plant prints or choose a statement piece of art inspired by nature.
These tips demonstrate how even a modest budget can be enough to transform your bathroom. So make sure to buy some plants, choose inexpensive yet bold accent pieces, and add a simple stool for a low budget bathroom upgrade with maximum impact.