Home
Authors
Posts by Sofia Lockhart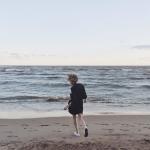 Sofia is a passionate writer from Sydney. She also enjoys decorating houses and engaging in home renovation projects. That is why she loves sharing her experience and advice with other people through her writing. Besides this, she loves technology and gadgets which can help us get through a busy workday.
J.C. Lee, Stan Lee's 69-year-old daughter has filed a $25 million lawsuit on one of the Marvel creator's former personal assistants as per TMZ's...
Penn Badgley's charming yet twisted Joe Goldberg will be returning soon as Netflix announces the second season for You. The popular show first aired on the...