Generally speaking when you are looking for a chiropractor chances are that you are in a lot of pain and looking for relief as soon as possible. You don't want to spend any time sitting at a computer or scrolling through your phone as you will just be putting yourself through more pain. To help you out in your time of need we have done the hard work for you and found the top chiropractors in Perth.
Choosing a new medical professional can be a very daunting task that requires countless hours of research to make sure that they are the right person for you.
So without a further ado we are going to jump into the list of Chiropractors in the Perth region.
List of the top chiropractors that Perth has to offer:
Perth Wellness Centre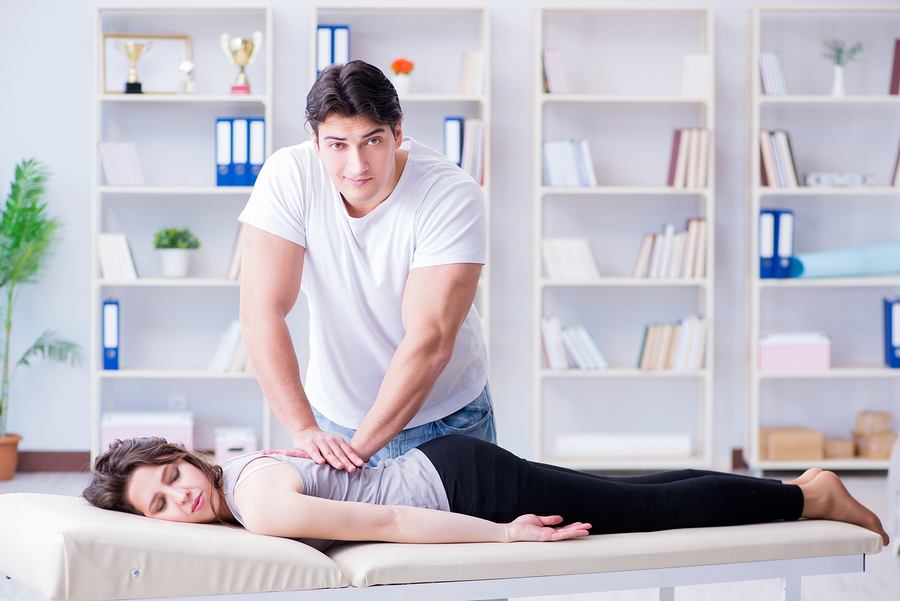 Address: 9 Colin St, West Perth WA 6005
Phone: (08) 9321 1964
Perth Wellness Centre is one of the leading providers for allied health services that offers a wide range of chiropractic services. Some of the services include; physiotherapy, occupational therapy and massage therapy in all of their clinics across Perth. Rather than treating the symptom, Perth Wellness Centre aim to target the problem at its core. If you have constant pain in one area of your body and have had therapy for that particular injury several times, it's common that the core root of the problem hasn't been addressed.
Perth Wellness Centre operates as a multidisciplinary practice to ensure that their patients are able to receive full comprehensive care. This revolves around an emotional, chemical and physical perspective that aims to treat all parts of an individual. While also treating their patients for any issues that they may have, they also do everything in their power to ensure that the overall experience for all of their patients is a positive one that comes with professional advice like no other.
To get to this facility you only have to travel a mere 2kms from Perth's CBD to Colin Street in West Perth. The facility is open from 7am to 6pm throughout the week and 9.30am to 1pm on Saturday. Perth Wellness Centre is not open on Sundays.
Northbridge Chiropractic
Address: 6/177 Stirling St, Perth WA 6000
Phone: (08) 9227 9341
Northbridge Chiropractic opened in 2013 with the goal of improving function and movement in all aspects of their patients' life. To ensure that their patients' are functioning better sooner, appointment times are longer than other clinics. Their therapy and practice also includes soft tissue muscle work as well as dry needling to further benefit their clients.
The services that Northbridge Chiropractic are tailored to each of their patient's individual needs rather than being a one practice fits all. These approaches aren't very effective as they don't take into account people's situations or the context of why they are visiting in the first place. Northbridge Chiropractic provide an array of treatment options that are designed to deliver a comprehensive and holistic solution to the problem that you have. Conducting the treatment on both of these avenues will allow you to relieve your pain quickly and effectively while also improving your overall health not just physical.
To get to Northbridge Chiropractic you will find their facility at Stirling Street in Perth. Their operating hours are from 8.30am to 7.30pm to allow for working individuals to get the treatment that they need. Like other facilities they are open on Saturday for a shorter amount of time (8am to 1pm) and are closed on Sundays.
Bodysmart
Address: 1/179 St Georges Terrace, Perth WA 6000
Phone: (08) 9481 8708
Bodysmart offer a wide range of clinical and corporate health services to help improve the health of all of their patients. The cutting edge practices performed by their highly skilled chiropractors, pilates instructors, physiotherapists and massage therapists aim to get you back up and moving on your feet in no time at all. The combination of these two factors allows the Bodysmart facility to achieve long lasting results in a shorter time frame. Their philosophy is to not let any small amounts of pain from getting in the way of what you want to do with your life.
Like most modern facilities, Bodysmart don't limit themselves to just one kind of treatment. By offering the full suite of remedies they are able to provide both a holistic and comprehensive remedy to the pain or problem that is present. Other onsite treatments include; functional movement training, group exercise classes and clinical pilates which are all run by trained physiotherapists.
To get the full benefits from the Bodysmart team, head down to St George's Terrace in the Perth CBD. They are open from 7am to 6pm throughout the week and from 9am to 1pm on Saturdays.
South Perth Chiropractic Centre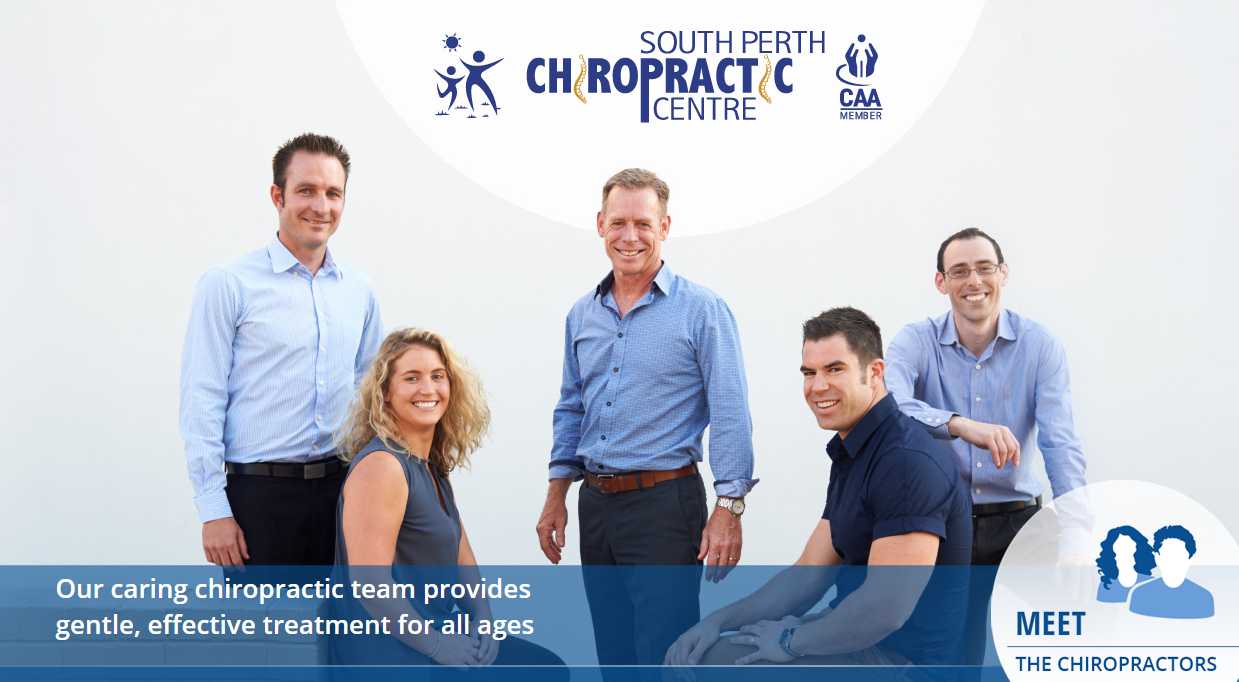 Address: 238 Canning Hwy, Kensington WA 6151
Phone: (08) 9474 1955
South Perth Chiropractic Centre have been delivering quality chiropractic services since 1987 to the South Perth community. The team at this facility understand that they too often meet their patient's when they are in desperate need of relief from some sort of pain. To offer a holistic approach to relief they break their services down into relief care and wellness care.
The relief care practices that they undertake aim to identify the underlying cause of a particular health problem. Once it is identified the team then creates a plan that will aim to give the best results in the shortest timeframe. While the immediate plan is effective, knowing what additional steps to take after your recovery is also vital which South Perth Chiropractic Centre are also able to offer.
Wellness care is all about promoting a healthy lifestyle in all aspects of your life. This includes being both mentally and physically healthy. The team's goal is to see their patients choose a healthy lifestyle in order to protect their overall wellbeing.
Throughout the week South Perth Chiropractic Centre is open from 7.30am to 6pm and 7pm on Thursday nights. They do take a short break in between 12.30pm and 2pm however. Saturdays they are open from 7.30am till noon.
Perth Sports Injury Clinic
Address: 87b Herdsman Parade, Wembley WA 6014
Phone: (08) 9383 7882
Perth Sports Injury Clinic are specialists in providing relief for any kind of sports injury that you may come across. Whether it be from being a diehard crossfitter or simply an acute pain from gardening, Perth Sports Injury Clinic have the treatment and advice to help you get back out there. The team of experts that they have working on hand are equipped to create treatment programs for a wide range of conditions that their patients exhibit.
Their philosophy is that chiropractic treatment works in hand with massage and physiotherapy to address the source of the problem. Chiropractic remedies may work well for acute neck and back pain, it doesn't necessarily target the root of the problem.
Perth Sports Injury Clinic are one of the few places that offer afterhours care and are open on Sundays. While this depends upon the availability of the practitioner it is a great benefit for those who need immediate relief.