Are you the daring kind of person that loves to take up a little adventure from time to time? Don't you just love it when the adrenaline pumps through veins while doing something exciting and a little bit crazy? Well, you really shouldn't leave all that fun for the holiday season or travel time.
Instead, what you should do is incorporate a daring hobby into your daily life, and enjoy it on a more regular basis. Or, at least, give it a try and see whether you enjoy it. There are many daring hobbies out there just made for adrenaline junkies. So, let's check out some of them and discuss why you should get involved as soon as possible.
Scuba diving
If you want to do something that combines relaxation and excitement, then scuba diving is definitely for you. You will be underwater for a long time, where you can relax in almost complete silence. But, at the same time, you will have the chance to experience the excitement of seeing the absolutely amazing fauna that inhabits our underwater world. You can even go swimming with sharks, if you really want to pump the thrill to the max.
However, first you are going to have to take a course in scuba diving, and practice a lot. This is because adapting to breathing from an oxygen tank while you're underwater isn't something that comes naturally. But don't fret, there are plenty of amazing scuba diving areas across the world, meaning you're spoilt for choice when you're ready to go scuba diving.
Martial arts
Learning Martial arts is both a very exciting and extremely useful kind of hobby. You can pick whatever suits you the best – Judo, Jiu-Jitsu, Muay Thai, kickboxing, and so on. If you live in the city, there is certainly a club around that you can find and start practising. As soon as you start feeling that you are good enough, you can attend competitions and feel that adrenaline rush.
This is a perfect hobby for your physical health and fitness, an amazing stress relaxant, a place where you can bond with a lot of people, and, of course, very useful in terms of learning some self-defense. We are, of course, not suggesting that you should go and pick fights, but martial arts can help you a lot should you find yourself in a situation where you have to defend yourself or someone you care about.
Dirt biking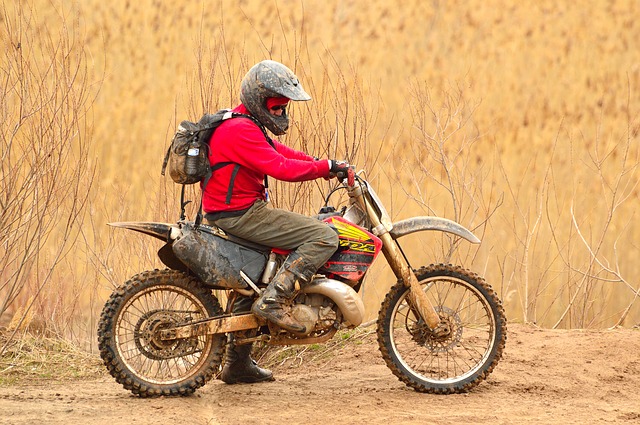 A lot of people just love motorcycles and the feeling that they get when they ride. Well, if you want to really boost the adrenaline level, you should go further than just riding down regular roads, and try out dirt biking. You will have the chance to experience rough terrain, which requires a lot of activity and extremely thrilling jumps.
Keep in mind that it is a kind of hobby that is inevitably dangerous to an extent. While it is one of the things that makes it so exciting, you do need to make sure that you have the necessary adventure gear, so that you significantly decrease the chances of injuring yourself. Furthermore, it is a good idea to make it a team hobby. So, whenever you land badly, fall off your bike, or encounter a fault with your bike, you'll always have a friend that can help you out.
In addition, don't go for the most dangerous stunts right away. It may be tempting, but you want to make sure that you've prepared adequately via easier jumps and tracks. Then you can build your way towards the more thrilling things and have a hell of a good time.
Conclusion
The world is full of adrenaline junkies. So, if you are one of them, you should definitely be looking for a daring hobby where your entire body can feel the thrills. If you really want to try something adventurous, you should go scuba diving, dirt biking, or try martial arts. Or, you can keep looking for something else that suits your needs and desires.
All in all, it's a great way to blow off steam and do things that you are going to remember for the rest of your life.