Horror movie addicts, celebrate! 2020 is stacked with a lot of good scary films that will leave you gasping for air after waking up from nightmares that these films will surely give you.
Horror fans can look forward to modern re-imaginings of literary masterpieces like the Brothers Grimm's  classic tale of Hansel and Gretel to the Henry James 1898 classic The Turn of the Screw, aptly titled Gretel and Hansel and The Turning respectively. To the next chapters of fan-favorite horror franchises like Saw and The Grudge and even to some compelling original horror concepts. Moviegoers will surely get a kick out of these delectably horrific (and terrific!) upcoming horror films.
The Grudge (Jan 3, 2020)
Another Grudge movie? Why? You might be thinking. The difference is this time, it has an R-rating and with horror upstart Nicolas Pesce, director of films like The Eyes of My Mother and Piercing on the helm, the 2020 reboot of Takashi Shimizu's 2003 Japanese horror classic Ju-On may just become the most unsettling chapter of the franchise to this date.
When asked during an interview in New York Comic-Con earlier this month, Pesce stated: "The movie's way more f****d up. Not that the wave of J-Horror in the early 2000s wasn't f****d up — but this is really f****d up."
https://www.instagram.com/p/B3K4ECclb4k/
The Turning (Jan 24, 2020)
A modern day re-imagining of Henry James' 1898 classic, the movie stars Mackenzie Davis (Terminator: Dark Fate, Blade Runner 2049) as Kate, a babysitter who is hired to take care of two siblings, played by Finn Wolfhard (Stranger Things) and Brooklynn Prince (The Florida Project) after the untimely death of their parents.
Kate realizes that there is something amiss in the old and decrepit Maine estate where the kids live, with the estate's spectral entities also taking notice of the stranger as well.
Gretel & Hansel (Jan 31, 2020)
IT alumnus Sophia Lillis and Silent Hill's Alice Krige stars as Gretel and the child-devouring evil witch. This macabre take of the classic fairytale is full of household names within the Horror film scene. Osgood Perkins (I Am the Pretty Thing That Lives in the House) directs this dark and twisted re-telling of Hansel and Gretel where Gretel takes point and a gingerbread house is non-existent.
The Invisible Man (Feb 28, 2020)
After the car wreck that was the Dark Universe, Universal will still move forward with the revival of one of its most iconic monster movie franchises with a modern take of H.G. Wells' 1897 classic The Invisible Man.
Elisabeth Moss stars as Cecilia Kass, a young lady who starts to suspect that her former lover who had recently passed away played by Oliver Jackson-Cohen isn't really dead. Leigh Whannell (Insidious: Chapter 3, Upgrade) will man the helm as director and writer for the standalone thriller.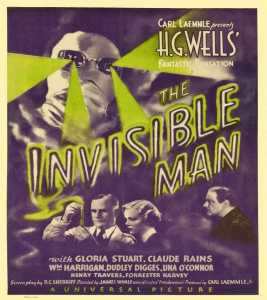 A Quiet Place 2 (March 20, 2020)
John Krasinski returns with his dystopian world filled with the sonar-like monsters in A Quiet Place 2, the sequel to his 2018 film which was labelled as one of the most terrifyingly effective horror movies in recent years according to movie critics.
Full details about the sequel has yet to be disclosed but it is reported that Emily Blunt, Krasinski's on and off-screen wife will come back as Evelyn Abbott with Millicent Simmonds and Noah Jupe as their children, Regan and Marcus. Cillian Murphy (Peaky Blinders, Dunkirk) and Brian Tyree Henry (Atlanta) has also joined the cast.
https://www.instagram.com/p/Bz8bapplVEn/
Saw 9 (May 15, 2020)
If you thought that Jigsaw and his many many successors is done toying with people in their torture devices to teach them about the frailty of life, you are dead wrong. Starred and written by Chris Rock (You heard that right), as a police detective who is investigating a string of grisly murders, the ninth installment in the Saw franchise has been described as a re-imagining of the story. Samuel L Jackson is also in the film as Rock's father.
Co-writers Josh Stolberg and Pete Goldfinger confirmed that the movie will not be a sequel to the 2017 Jigsaw reboot, but will still take place in the same timeline within the Saw series.
https://twitter.com/Saw/status/1153753626201825280