Holidays are all about getting away from it all and escaping from the daily hustle and bustle. Switching off and becoming immersed in a new culture and country is a great way to relax, but there are some holiday destinations which are naturally more relaxing than others. 
From secluded beaches to perfect scenery, the location of your holiday will play a huge part in just how much you relax and unwind. So, as the end of the year nears and we begin to think about our next holiday, how about one of these 7 destinations? 
Jamaica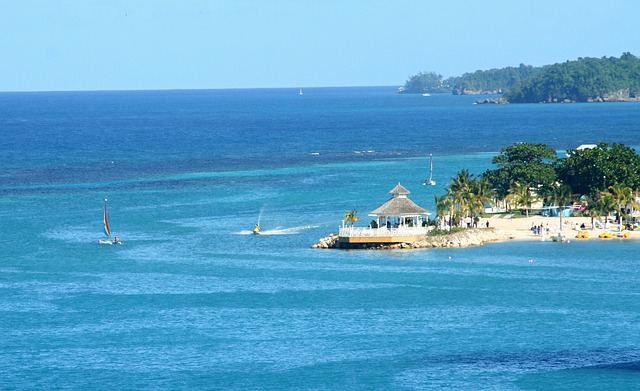 Jamaica is well-known for its extremely laid back and relaxed vibe. Take a visit to Negril and you'll find the Seven Mile Beach – an almost endless stretch of powder-soft white sand for you to dip your toes in. Agril is also one of the most laid-back destinations in Jamaica and the sunsets here are considered to be some of the best across the Caribbean. 
Jamaica is by far one of the most beautiful and appealing destinations within the Caribbean and this is reflected in the beaches and accommodation which is on offer across the island. Whether you want to go ziplining through jungle paradise, sip cocktails on the beach or immerse yourself in the local culture, Jamaica has it all if you just want to get away and unwind for a week or two. 
Thailand
Known as "the land of smiles", Thailand is home to unspoilt beaches, Buddhist temples and massage huts on the beach, so if you're looking for the ultimate relaxing holiday, look no further. Stay in Khao Lak and enjoy endless stretches of sandy beaches and clear water or head to the lush green jungles in the North and try out the Buddhist's way of life, which is full of peace and tranquillity. With powdery, palm tree-lined beaches, you could also just spend your days lay back, sipping from a fresh coconut and watching the waves come in. 
The Maldives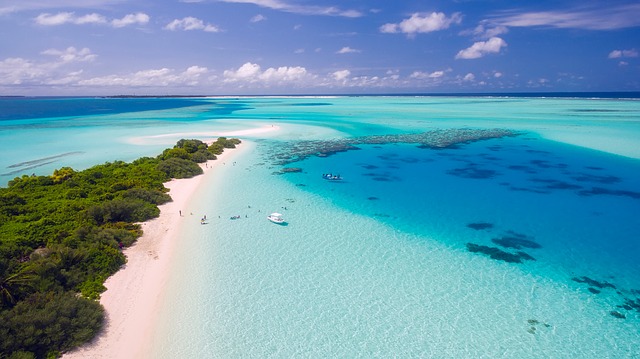 When you imagine paradise, it's highly likely that you're picturing the Maldives without even thinking about it. The white beaches here are the thing that dreams are made of and the ocean is perhaps the warmest and clearest in the Indian Ocean. There are almost a hundred inhabited islands to explore, so you'll be spoilt for choice when it comes to choosing where to stay. Island hopping is recommended so that you find the perfect spot for true relaxation. The Maldives is also an area of the world which is renowned for its underwater life. By just breaking the surface, you'll be able to see the jewels of the ocean, shoals of colourful fish, manta rays, turtles and even sharks. 
The Algarve, Portugal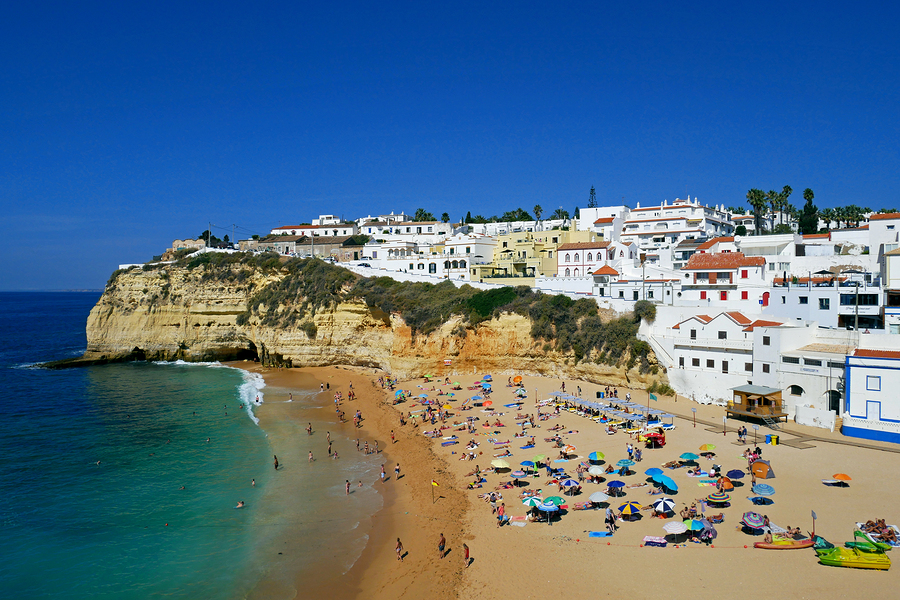 Surrounded by sun, sea and sand, a vacation to the Algarve in Portugal is sure to tick all of the boxes. Lazy afternoons can be spent lay on a deserted beach, strolling the streets of a nearby village, wine tasting in one of the many vineyards or just dipping your toes in the pool. If you love fresh food and good wine, then this is surely a place to come as Portugal is famed for its fresh fish, tasty pastries and fine wine. If you want to experience true relaxation away from other people, why not look at renting a luxury Algarve villa? With your own private pool, kitchen, spacious bedrooms and even outdoor dining areas, what more could you ask for when you want to get away from it all? 
Budapest, Hungary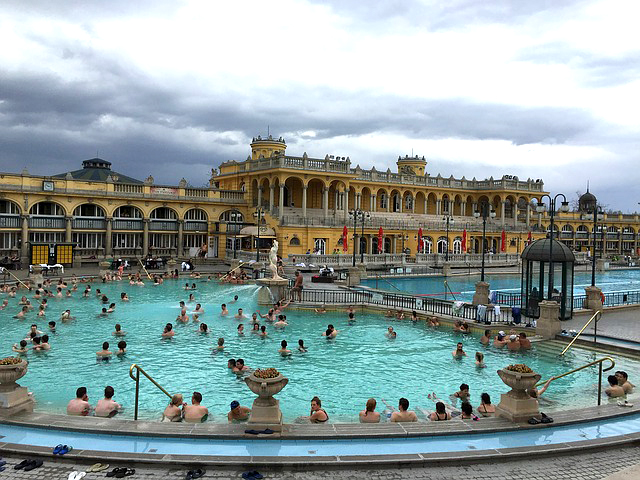 You might not think a city break is relaxing, but they are if you are in the right location! Budapest is one of the most popular cities in Europe, but it still has a chilled and laidback atmosphere. With an abundance of hot springs, Budapest sure packs in plenty of indulgences which rival any white sand beach. 
It is a place famous for its spas and thermal water springs, with more than any other capital in the world. Whether you want to spend your time roaming the quaint streets, enjoying a drink or two in one of the many squares or just detoxing your skin in a hot bath, Budapest has it all. The metro system which runs through the city is one of the easiest to navigate, meaning that you won't spend your time here stressing about travelling or getting around and you must try a traditional Hungarian goulash – look for the ones served in a bread roll for a true treat! 
Sri Lanka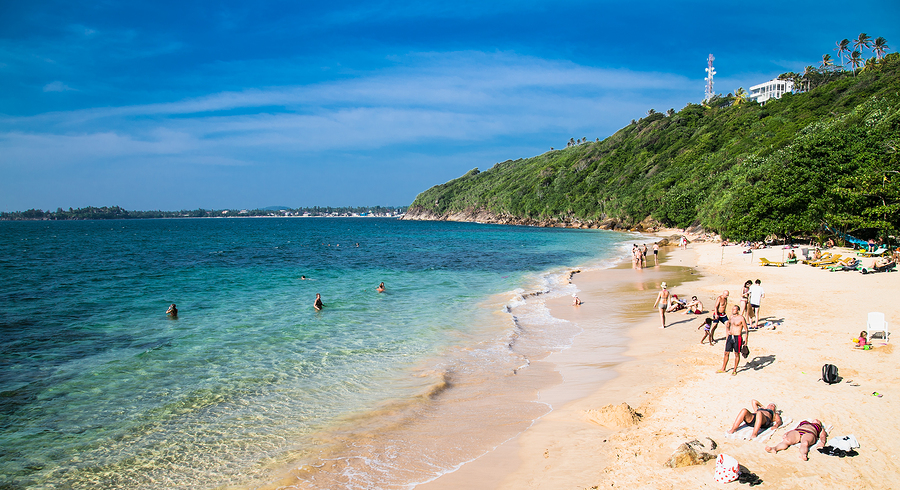 We all know that relaxation and nature go hand in hand and Sri Lanka is the perfect place to explore all that Mother Nature has to offer. With rugged rainforests, tea-plantations, nature reserves full to the brim with exotic wildlife and secluded beaches, it is almost impossible to leave Sri Lanka without feeling wonderfully restored and rested. 
Although the island has its fair share of busy tourist areas, you're also never too far away from a dazzling white sand beach, quiet temple or reviving national park. Whether you stay in one of the many beach-side hotels, private villa in the midst of the jungle or in an inner-city hostel, take time out to just enjoy and appreciate all that is on offer here. The golden Unawatuna beach is located in the southern part of the country and was voted the World's Best Tropical Beach by the Discovery Channel for its stunning natural beauty and privacy. It is considered one of the safest and cleanest beaches in Sri-Lanka, thanks to its unspoilt nature. 
Amsterdam, The Netherlands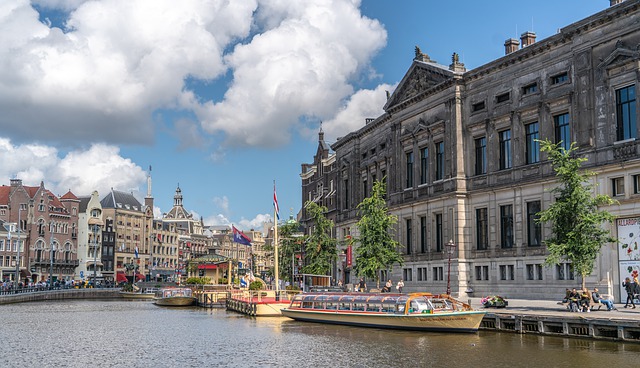 Another bustling city which is famous for its relaxed and laidback atmosphere, relaxation is almost second nature in Amsterdam. Take your time getting to know the city either on foot or by bicycle and explore the many museums, shopping streets and bars in the city. If you want to feel even more relaxed, you could even see Amsterdam on a canal boat cruise – you can simply hop on or off one of the many city tours or hire your own. With plenty of parks and green areas, you can take a seat and admire the wonder of this fascinating city.