What is bond cleaning?
Before we jump into the main topic, let us quickly go over what bond back cleaning is. When a tenant signs a contract to live in a rented space, he or she deposits a security amount. This amount is returned when the tenant vacates under certain terms and conditions. One of the conditions usually states that the house should be cleaned properly. This type of cleaning is essentially called bond back cleaning or end of lease cleaning.
Bond cleaning is more thorough than your regular weekend clean. It may require special cleaning supplies as well. Fortunately, places like Melbourne and other large cities have cleaning companies that offer this service.
Bond cleaning in Melbourne is adequately priced and there are several options to choose from. This allows the customer to enjoy some of the best services and get their security deposits back quickly.
Some real life lessons that'll help you with your bond back cleaning
The goal is to get your security deposit back without any hassles. To do so, your vacated property should be in a good condition.
Hire a moderately priced bond cleaning company
Before you hire a bond cleaning company in an urban area such as Melbourne or Perth, it is important to go through the pricing. Do your research online and find out the average going rates for bond cleaning services in Melbourne. The point to note here is that the cheapest option is not always the best. In fact, it is better to first understand what kind of services are offered in the package.
Although the minimum price for bond back cleaning in Melbourne is around $15 per hour, the average goes to around $30 per hour. The pricing also depends on the kind of services offered and the amount of supplies required to go with it. Also, how dirty the property is also added as a factor that determines the final pricing.
Very cheap cleaning companies often miss out on some essential services and charge you later for them. The safest option is to hire a moderately priced cleaning company that can fulfil all your requirements within your budget.
Get multiple quotations
Another important point when it comes to pricing is to request estimates from more than one company. This way, you get the option to compare the offered prices. Also, estimates contain the breakdown of services that will be included in the cleaning. If any queries arise, you can ask the company and get your doubts cleared. Cleaning companies in Melbourne will almost always have a 24×7 customer service number that you can call.
Sometimes, the bond back cleaners will send over a staff member to inspect your property and then quote a certain amount based on the amount of work required. This is actually better for you since you can speak with them directly and ask any questions if they arise. Cleaning companies work on a per hour basis but also add the cost of cleaning supplies as well. If you can provide them with these supplies, you may end up saving some extra cost as well.
Experienced bond cleaners are better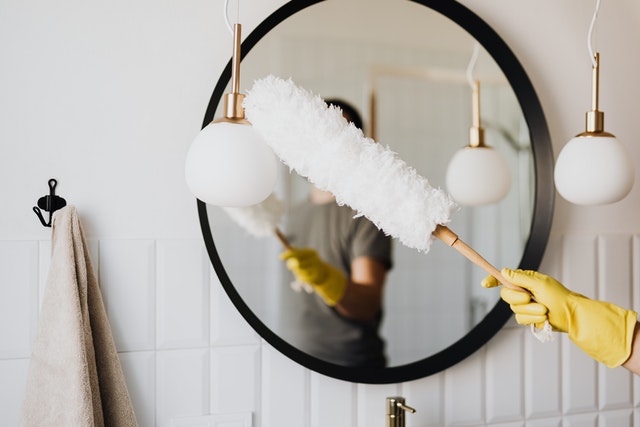 If there is a tradeoff between price and experience, it is always better to go with experience. Here's why:
Experienced cleaners will do the job more quickly. This may cut costs at your end because cleaners generally charge an hourly rate.
They will make sure that no damage occurrs to the property or the house during the cleaning process.
They have the right industry know-how that allows them to use appropriate cleaning supplies and equipment.
They know the pain points of the customers and hence know how to tackle them.
They will clear your doubts better and are more agreeable to work with.
You may want to do some cleaning on your own
You can make the work easier for the cleaners by doing some of the cleaning beforehand. This will help you save some expenses. Apart from professional cleaning services such as steam carpet cleaning, tile and grout removal, deep vacuum cleaning, etc., you can do almost anything to make it work in your favour. You can:
Wipe and clean the glass windows.
Sweep and mop the floors.
Dust desktops and other furniture.
Lightly vacuum cushions, pillows, and curtains.
Clean and empty out the cupboards.
Cleaning small fixtures such as showerheads etc.
The list can go on, but the general idea is to reduce the amount of work the bond cleaners will have to do. This is a great way to save some money in the process.
Outdoor bond cleaning
If the house has an outdoor space like a porch, a backyard, or a lawn, it is always good to ask your cleaning company about it beforehand. The range of services often offered in the basic packages does not include outdoor areas. Cleaning companies do provide this service, though. Make sure that you tell them about it so that the estimates cover it. This way, you'll get a better idea about the final costing. Outdoor bond cleaning may include services like lawn mowing, pool cleaning, leaf blowing, bug removal, end of lease cleaning, etc. Just ensure that you include this in your queries.
Bond cleaning can take longer than you expect
The average time for bond back cleaning in a moderate sized space in Melbourne is 2 to 8 hours. However, the cleaners may have to make multiple trips to ensure that everything is spick and span. Also, carpeted floors may take longer to clean. These specific problem statements all determine the length of time required to clean your vacated house to your satisfaction.
You can do the bond cleaning all by yourself
If you have the time and the willpower to do it, there is nothing better than doing the bond cleaning all by yourself. This is especially true for houses that are small and do not require any special and professional cleaning services. You can also use off-the-shelf cleaning products instead of the branded ones. When it comes to cleaning supplies, there isn't much difference here. Just make sure that you check the list of constituents. A few cleaning supplies you would need are:
A broom and a mop, along with some rags or dusters.
A squeegee and a spraying cleaning solution.
A vacuum cleaner, if you have one.
Disinfectants and bug sprays, if required.
It is as simple as that. If you have confidence that you can hand back the house in the expected condition, go ahead and save some money here as well! It won't do you any harm! Especially in an expensive place such as Melbourne.