As the name suggests, these are construction elements, which are used to interrupt the flow of water at construction intersections. In other words, a water-stop is used to protect the intersecting points of water construction pipes. These construction joints can be vulnerable to leakage, and so, they require the use of elements such as the water-stop to manage water ingress through these joints.
So, these functional elements serve as a waterproof for water construction arrangements such as water reservoirs, marine structures, tunnels, and even water treatment amenities.
What materials are used to make water stops?
One thing constructors should always consider in choosing water stop designs is the materials used to make them. For many decades, the one frequently used material was the PVC (polyvinyl chloride). Vinyl is a very popular synthetic plastic polymer; it happens to be the third on that list in the whole world and is used for a variety of things such as window frames, floor tiles, and water pipes.
But PVC is not the only material used. There are others, and it's important to know them. Each one makes a different type of water-stop or is mixed with another one.
Copper
Galvanized steel
Plastic
Rubber bituminous
Polyethylene
Carbon Steel
A water-stop is made out of several materials; it all depends on the proposed use and functionality, but PVC remains the most commonly used material.
What are the properties of the material used in making these stops?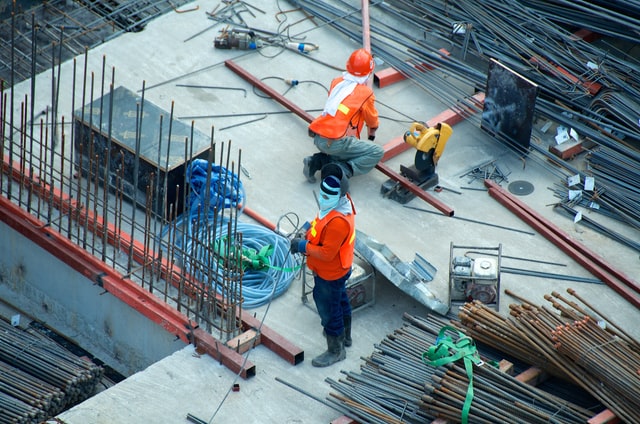 Water-stops are used for the essence of protecting the construction joints, so leakage is prevented; as a result of that, the materials used in making them must be suitable to achieve this. So, most water-stop materials are:
Not reactive to chemical
Waterproof
Durable
Tough
Flexible
Weather-resistant
Types of water stops that are formed from PVC
These stops may serve the same purpose, but they are manufactured by different companies, and they are all manufactured to suit different uses. Some of these stoppers are made from polyvinyl chloride, being one of the oldest used materials. And some of them include:
HITECH PVC
Kicker PVC
Softex PVC and
Sandhyaflex PVC water stops
Waterstops for construction joint
In construction, waterstops are necessary, especially because the more the joint, the more needful these construction elements become. For pipelines, for instance, they are very important because the lines don't always run straight and unending, so, where there are joints, waterstops are used to seal them up to prevent leakage. Some types of waterstops for construction include:
PVC waterstops, which are made out of polyvinyl chloride, and can be used in any condition, regardless of the climate.
Metallic waterstops, which are made from steel, bronze, or copper among other such materials, and are suitable for tough conditions.
Urethane waterstops, which are applied by strips form, an easy process, and are expandable.
Bentonite waterstops are equally very expandable. They can stretch as many as fourteen times or more and are used to seal concrete joints.
And there you have it. Water-stops, their function and the qualities that make various materials suitable for making these vital stops. Check back for more pieces like this.