What is end of lease cleaning?
End of lease cleaning or bond cleaning is a type of service that is specific to the time when a tenant vacates the rented premises and gets the place cleaned in order to secure his/her deposited bond back. This house cleaning is a little different from your regular house cleaning services in the sense that it is more thorough and a tad bit expensive. End of lease cleaning may also involve the use of advanced cleaning techniques and equipment.
Commercial cleaning services in Australia make up for a 13 billion USD industry. There are more than 35,000 businesses that compete for the drastically increasing demand in the country. End of tenancy cleaning services are one of the most demanded of the lot due to the high rate of intra as well as interstate migrations in Australia, especially in cities such as Perth and Sydney.
11 tips to help you choose
To make things easier for you and to help you get your security deposit back quickly, we, at 365 Cleaners have curated a list of tips and suggestions for when you are choosing a bond back cleaning company.
1. Word of mouth
Tangible services and products such as house cleaning and carpet cleaning are affected by referrals. Consult family and friends about the company they hire or hired to get their houses cleaned even if it wasn't for end of tenancy purposes. The experience and manner of working can only be known via word of mouth. Advertisements can mislead you but a first-hand experience won't. Hiring cleaners via a friend or relative may also help you get a good idea about the cost and may also help you get a discounted rate.
2. Do your online research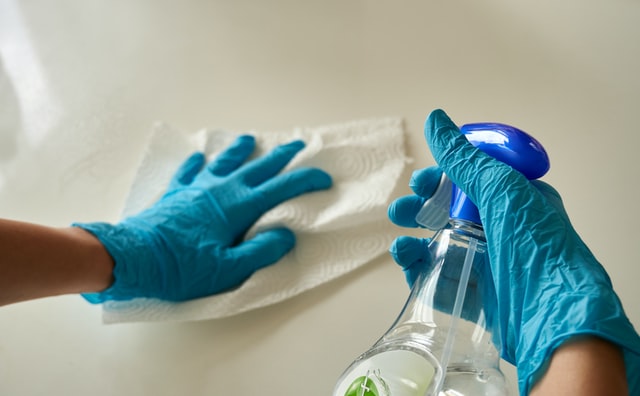 It is important to do a little bit of research online from your end. Check out the various companies offering end of lease cleaning services near you. Make sure that they offer a wide range of services including carpet cleaning and bathroom cleaning. No company would put up negative reviews on their own website so it is wise to immediately jump to Google Reviews. Browse through what people have to say about the company you're considering. Online reviews offer an honest window to the quality of service any house or carpet cleaning company provides.
3. Services offered
We would like to dive in a little deep here. If you are doing this for the first time, use the following as a checklist and find out if the company includes these services in their end of lease cleaning package:
Deep carpet cleaning.
Countertop cleaning, tile and grout cleaning.
Deep sanitising.
Outdoor cleaning and backyard cleaning.
Mould removal.
Stain removal (using eco-friendly cleaning agents that do not damage the surface).
Deep vacuum cleaning.
Curtain and upholstery cleaning and vacuuming.
Indoor/outdoor pool cleaning.
Read about what services a cleaning company provides or ask them via their support lines. It is important to understand the scope of work before hiring or committing to a certain outfit.
4. Compare costs
Goes without saying but we'll put it here anyway – cost is an important factor, if not the most important. Get at least 5 to 10 different quotations from various cleaning companies and compare their pricing and the services that come with it. The lowest one is not always the best. It may include less services or the quality of service may suffer.
The average pricing considering the current market scenario is somewhere around $190 for a single bedroom apartment (including the cost of steam carpet cleaning). For a 2 bedroom set, expect a cost of $250 and for a three-bedroom set, it can go up to $300.
5. Adding to the costing
It is important to note that the pricing for end of lease cleaning services is very dynamic and depends a little bit on the property rates of the area. The size of the building or apartment also matters as discussed in the previous point. The overall state of the land on which the building is built may also affect the pricing since it may or may not add to the work of the house cleaning company.
6. Choose experience overpricing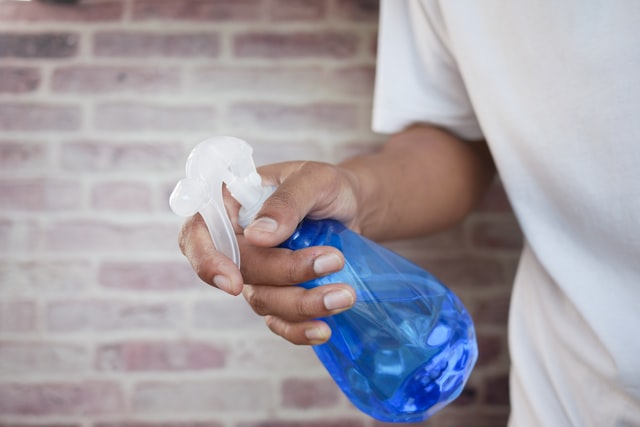 That is if the difference isn't drastic. Experience is directly related to the quality of service that you will receive. It goes beyond the way that rented property is cleaned – the overall demeanour of the company and the cleaning staff adds a lot of value. Experience also translates to better results at the end of the day. End of lease cleaning is a professional service and it is wise to delegate it to the professionals.
7. What the house cleaners promise
If the end of lease cleaning companies provide you with a list of services, go through it properly. Also, there is an agreement or understanding between the real estate agent and the bond cleaning company that a free cleaning service can be availed within 7 days of the original house cleaning. It is good to be aware of these facts before you hire someone. Also, you can consult a real estate agent to help you find a good company to work with.
8. Small fixtures included
Find out if the bond cleaning company also assists with small fixtures and fittings such as cleaning a kitchen sink pipe. The core goal of the entire process is to return the rented premises in fantastic condition so that you can get your money back as soon as possible. Make sure that the cleaners use cleaning agents that do not leave behind pesky stains that will stand out to the people inspecting the property (like ammonia stains during carpet cleaning).
9. Interview the bond cleaning company
It is absolutely necessary to know all the details before you sign an agreement with the cleaning company. Talk to different options and ask any number of questions about anything that you are confused about. It is good to be aware of what you are getting into before you pay the cleaners. House cleaning includes a wide array of services and you need to be well-rounded about what exactly you require and what kind of payment plans the cleaning company offers.
10. Cleaning supplies
The bond cleaning company will use their own cleaning supplies and equipment and will include the cost in the final invoice. However, you may also choose to procure these supplies yourself if you're getting them at a bargain. For example, carpet cleaning can be done without steam treatment if it is not too dirty. A little bit of research in this area can help you save a chunk of expenses. Talk to our house cleaners and ask them about this as well.
11. Terms of service
Finally, read the contract properly and understand what kind of cancellation policy and termination policy the cleaning company adopts. There are many companies that will charge a cancellation fee if you choose to go via that route. Therefore, it is crucial that you define your requirements properly before you jump into a commitment with anyone. End of lease cleaning services involve deep cleaning equipment and services and can be expensive for some. An additional cancellation fee is the last thing that you'd want.
In a nutshell
Hiring good bond cleaning services require research and a little bit of help from your family, friends, or your real estate agent. Always be open to talk to people and understand where you could face issues and where you could benefit from. Looking for bond cleaning services in Australia would give you several options but it is up to you to find the best amongst them and get a good and thorough cleaning job done.