Below is a list of the top and leading Places to Visit in Adelaide. To help you find the best place to visit located near you in Adelaide, we put together our own list based on this rating points list.
This article is updated every 3-4 months.
Adelaide's Best Places to Visit:
The top rated places to visit in Adelaide are:
⦁ South Australian Museum
⦁ Adelaide Botanic Garden
⦁ National Wine Center of Australia

If you know other places to visit in Adelaide that should be on this list, please submit your details here and we will review your submission.
South Australian Museum
The South Australian Museum has been committed to making Australia's natural and cultural heritage accessible, engaging and fun for over 150 years. It is a place where families can learn and grow together.
Today the Museum is one of the most visited museums in Australia and holds collections of national and international significance. It is a leader in remote and regional community engagement, and in Australian Aboriginal heritage and scientific research.
Products/Services:
Explore, Learn, Collection, Research, Venue Hire
Location:
Address: North Terrace, Adelaide SA 5000
Phone: (08) 8207 7500
Website: www.samuseum.sa.gov.au
Reviews:
"
We did the Shadow Initiation museum game. Absolutely fabulous… The best use of tech like that I've ever come across. Is almost impossible to think how you could design a better hours entertainment for a family really… And not at all expensive. Super well done SA museum!
" – Jeremy Daalder
"
Simply amazing! So much to learn from here. Love all of the stuffed animals, minerals, fossils and much more. I spent a few hours discovering the collection at the museum and had a great time.
" – Levi Stock
Adelaide Botanic Garden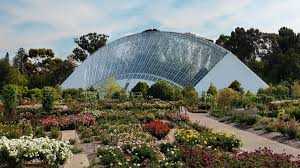 The Botanic Gardens and State Herbarium of South Australia is a State Government statutory authority as defined by state legislation.
The Gardens, together with the State Herbarium, are governed by the Department for Environment and Water and the Board of the Botanic Gardens and State Herbarium.
The Adelaide Botanic Gardens Foundation raises and administers community funds to assist the Gardens with its important work in scientific research and education, and the maintenance of living collections.
Their vision is a community inspired to actively contribute to the sustainability of our world.
Products/Services:
Gardens, Architecture, Santos Museum Economic Botany, History, Food & Dining
Location:
Address: North Terrace, Adelaide SA 5000
Phone: (08) 8222 9311
Website: www.botanicgardens.sa.gov.au
Reviews:
"
I love it here! It's nice to be in the middle of the city and not know it. Well maintained gardens, free guided tours if you're into that thing, a couple cafes and plenty of places to sit down and have a picnic.
" – Ashleigh Richardson
"That's a wonderful place you should not miss no matter if a local or
a visitor !!  There is so much to see and to do that I recommend to plan a whole day there.
Take on the weekends the picnic basket and the kids (small & big) and enjoy your day out surrounded by nature and animals. You can even split your time in going to the zoo, there is a gate leading there." – Sue Smith

National Wine Center of Australia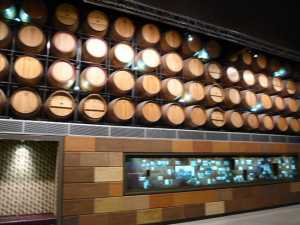 The National Wine Centre of Australia, Adelaide is a truly special place for you to experience. Its unique surroundings, nestled in the heart of the city's Botanic Gardens, make it the perfect location for events – whether you're celebrating, or on business.
As the home of the nation's wine collection, the Centre offers wine lovers an unparalleled opportunity to learn more, and enjoy the rich diversity of varieties produced in Australia.
From grape growing in their own vineyard, to the country's largest wine cellar, its all yours to explore.
Products/Services:
Wine Discovery Journey, Wine Tasting, Group Tours & Tastings, Tour and Experience Bookings, Explore the Vineyard & Architecture, Wine Education

Location:
Address: Hackney Rd & Botanic Rd, Adelaide SA 5000
Phone: (08) 8313 3355
Website: www.wineaustralia.com.au
Reviews:
"This is one of my favourite places, where friends & family always have a lovely time to enjoy fresh local produce & wine. The wine line list is extensive, over 400 which change frequently & cover the regional, state, Australian & international wines. The opportunity to pay as you go, whereby you can taste test a wine (a minimal amount), buy 1/2 a glass or a full one, or none enjoy a non alcoholic beverage. The platter options are excellent & the atmosphere & staff are lovely." – Julie Palmer

"We visited for the Adelaide fringe as there were numerous shows in the variety of rooms and spaces at the centre. not only were the shows we have seen so far very good but the facilities are really pleasant and the food we had was delicious. you can go here for wine tasting sessions although we haven't actually tried one but others have told me they are really great. It is easily accessible, has a lift, space, and some lovely friendly staff. The centre is open all the time but during the fringe it takes on a whole new even better persona. don't miss it. The gardens are also really nice and it fits nicely into the Botanic Gardens." – Derick Weston