There are some industries in Australia that can be highly lucrative, the mining boom saw many people making a small fortune for a number of years but there are a number of industries that offer decidedly less when it comes to compensation.
There are a high number of Australian's working in low-skill level jobs for low pay, the rising cost of living in Australia and generally stagnant salary growth means that there are millions of Aussie's suffering financial hardship in poorly paid professions.
Whether you think you may be in one of these poorly paid professions, or if you're just curious, we've pulled together a list of the top 5 lowest paying jobs in Australia. Read on to find out what they are!
What are the Lowest Paying Jobs in Australia?
The 5 lowest paying jobs in Australia are:
Pick & Packer – salary: $44,104
Receptionist – salary: $46,926
Factory Workers – salary: $48,196
Retail Assistants – salary: $48,200
Administrative Assistants – salary: $48,793
1# Pick & Packer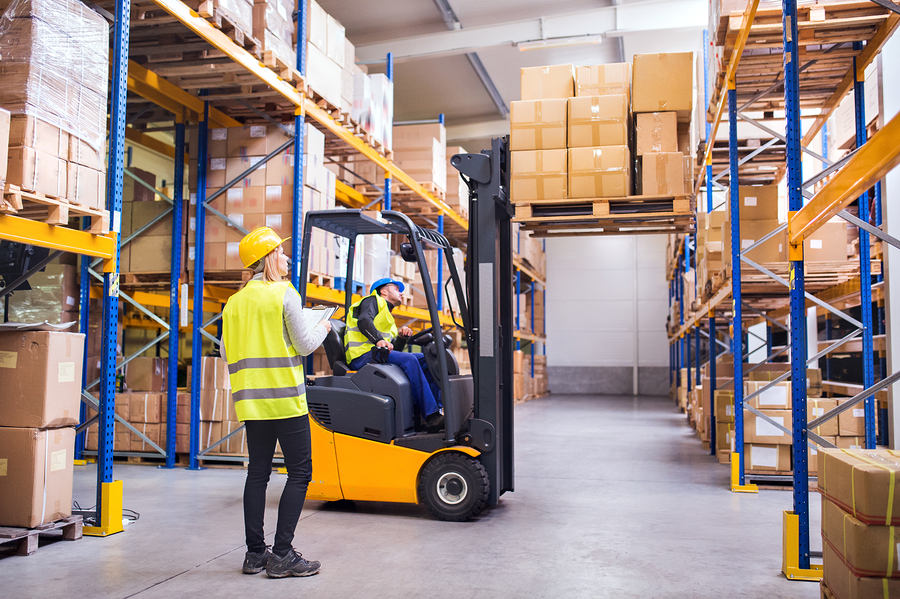 Pick & Packers top the list as some of the lowest paid workers in Australia. This physically demanding job required workers to help with factory order fulfilment, in a warehouse or retail setting this often involves inventory management.
Pick & packers main tasks will generally include picking order from shelves, completing paperwork and processing inventory to the shipping area with the correct barcodes and information. Packing involves preparing items for shipping, including inspecting and packaging items.
Pick & Packing is a low skill job, but workers are generally required to have some basic mathematical ability, physical fitness and basic written communication skills. Experience with RF equipment and scanning is a plus, as is familiarity with the shipping software in use at the warehouse.
Pick & Packing averages a tiny $44,104 wage in Australia, which is not very much when it comes to considering the working conditions of many packers. The job involves long hours of standing and physical exertion.
It is common for Pick & Packing to be a casual job, so employees miss out on many of the benefits that come with job stability and fill time work.
The job can also be tedious and involves long days, but can sometimes lead to further warehouse and logistics related opportunities.
Pick & Packing is vulnerable to future automation so it's likely that job loss is in the future for many current pick & packer workers.
Pick & Packing is low paid, but it does not usually require much experience so this job is a good entry point into a career in warehouse and logistics management for many people. Unlike some poorly paid jobs, Pick & Packing can provide an entry point to a future career.
Pick & Packing certainly is a low paid job but it's not all bad – Australia great employee protections mean that this can still be a liveable job.
2# Receptionist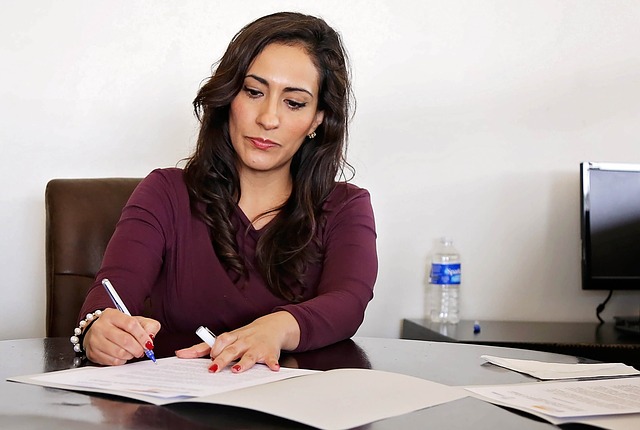 Receptionists are usually the face of the business for customers and clients; they play the important role of first point of contact and are often the first person to pick up the phone or the first face a customer will see when engaging with a business. For that reason it is of the utmost importance that receptionists have highly developed communication and interpersonal skills, they need to make a good impression!
Receptionists are usually responsible for greeting customers and clients, answering or placing calls, handling mail or deliveries, setting up meeting rooms, scheduling travel arrangements or managing call switchboards.
The job rarely requires more than a high school education, but experience is looked on favourably and there are many of career receptionists out there. Most receptionists get training on the job and some might complete some relevant VET courses.
For the right person it can be a very enjoyable job, it is often a steady 9-5 job after all and workers are increasingly seeing flexible arrangements such as job shares being introduced.
According to Seek's most recent statistics, Receptionists make an average of $46,926 income in Australia. Compared to the cost of living this salary doesn't go very far!
There are however Receptionist's on both ends of the scale, and with the right company it can be a very well-paid and comfortable job. Sometimes reception work can lead to other opportunities within the company but without further tertiary education it can be difficult to move up.
Certain niche areas of reception can look forward to higher pay, medical receptionists for example usually make slightly more because of the speciality medical jargon and processes they must understand.
Reception can be a very satisfying job for the right person, and has lower entry requirements than many career path but it certainly isn't one of the more lucrative jobs out there.
3# Factory Workers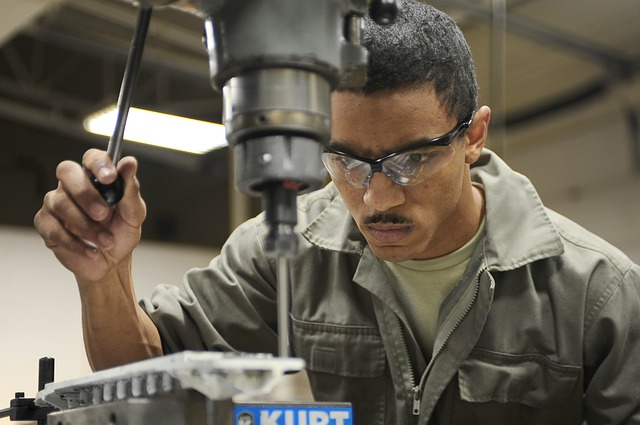 Whilst factory workers in Australia certainly do a lot better than some of their overseas counterparts (who can earn as little as 39 cents an hour) it is still one of the lowest paid jobs in the country.
Seek estimates the average salary workers of Factory workers in Australia to be $48,196 annually.
Factory work involves a lot of different tasks, most often factory workers are required to operate machinery, process, sort and pack items, monitor process lines and ensure compliance.
The operation of machinery often requires tickets and certifications in Australia, whilst quality control and safety compliance often involved formal training. The job rarely calls for high education but experience is highly desirable. A lot of the pick ad packing work can be picked up through on the job training.
Factory work can be highly physical work and requires workers to have stamina and the ability to cooperate well in a team and follow instructions carefully.
Factory work in Australia tends to be casual shift work, although full time work is possible to come by. It is uncommon to find generous bonus schemes with this job and the low level of education required reflects in the wages.
Factory Workers internationally are some of the most exploited workers in the world, luckily this is not the case in Australia as factories must comply with stringent safety regulation and minimum wage requirements.
Factory Work can provide some supervisory role opportunities and give employees the opportunity to move through the ranks in the manufacturing industry.
For some people the repetitive work makes factory work and excellent choice as it can be relatively low stress and flexible to the lifestyle of workers.
4# Retail Assistants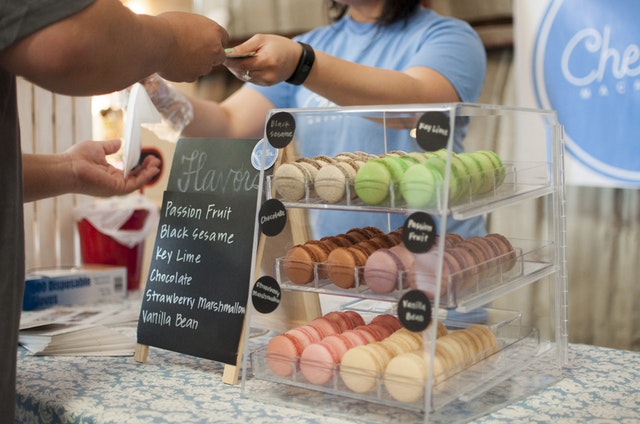 Retail assistants are doing it tough in Australia, not only are they in one of Australia's lowest paid jobs but many of the jobs are also disappearing thanks to the growth of online retail. It is now very challenging for retail assistants to find a job and the work is increasingly becoming more automated as supermarkets, food retail businesses and fashion retailers replace their check out operators with machines.
Last year, retail lost 19,500 jobs and continues to shrink, so this certainly isn't a future-proof career choice for many. Despite the shrinkage, retail is one of Australia's biggest industries and is responsible for employing 1.2 million people.
It is unfortunate then that the average wage for retail wages is so low, Seek reports that the average is $48,201. This might be a reflection on the average age of retail workers in Australia though, many of the jobs are casual and filled by younger workers, although there are many older generation career retail workers.
The job rarely requires a degree, most retail works receive on the job training and it's often a job that has an easy entry point for unskilled workers.
Retail assistants are often responsible for welcoming customers, advising on the product range and items, processing payments, stocking shelves and documenting sales. Retail work can often involve dealing with difficult customers and requires a high level of excellent interpersonal skills, a bit of math skills and a good level of verbal and written communication skill.
Retail workers are highly vulnerable to underpayment and often do not have the job experience to stand up for themselves.
Retail can offer flexibility and penalty rate perks for those willing to work on weekends and public holidays, so for those looking for a job that will fit comfortably around other commitments, retail is often the best choice.
Retail work is notoriously low paid but does have its perks, retail assistants often get discounts off of their stores products and usually have a higher level of flexibility available to them in their jobs. Whilst the pay isn't high, penalty rates can add up to significant hourly rates for workers and help to boost income.
Retail workers have had some wins recently including a boost to the penalty rates in Australia, so hopefully wages begin to grow and keep up with the pace of inflation and prices.
5# Administrative Assistants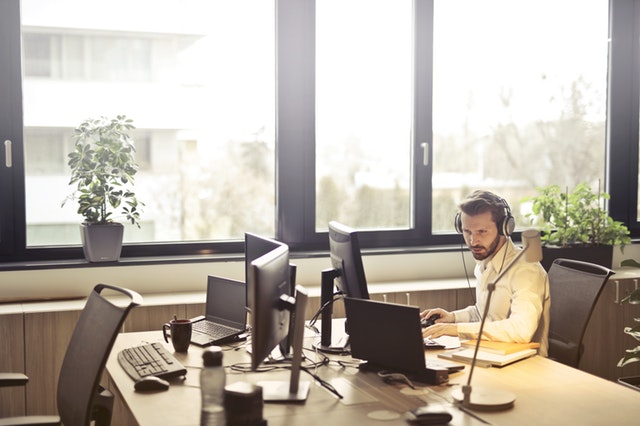 Administrative assistants are often responsible for a variety of tasks related to office management; there job description usually entails a mixture of office management, data entry, schedule, supply ordering, minute taking and answering incoming calls. It is becoming more and more necessary for administrative assistants to have bachelor's degrees or TAFE qualifications when applying for positions and proficiency with Microsoft programs is an expectation.
Administrative assistant roles call for a high level of organisational, communication and technical skills. The perfect balance of hard and soft skills is a necessity to succeed in the role.
All that being said, administrative assistants make the list as the lowest paid job in Australia. According to Seek the average job salary for this role is a lowly $48,793, despite the level of skill required for the role.
Administrative work is a female dominated field, in some companies there is upward mobility but for many people there is not much room for movement within the field and very little opportunity for pay increases.
Administrative Assistants can be integral to the smooth running of the business, but are rarely valued as so. With the cost of living so high administrative work is unfortunately not an attractive prospect for many workers.
The good thing is that it does help employees to develop a number of transferable skills and makes a good entry point into the working world, admin jobs also tend to be regular 9-5 which can be difficult to find in a low paying job.
It is also slightly more common to find permanent full-time or part time roles then in other low paid industries, so it's not all bad news for administrative assistants.
Administration work is also more regularly being offered in flexible working scenarios such as remote work and job share arrangements. Virtual administration assistant jobs are on the rise. For working mums, students or anyone needing their job to be flexible around their lives, admin work can be the perfect solution.