A business novice, a seasoned entrepreneur and a busy freelancer all share the common need to have an engaged, loyal clientele. Gone are the days when the consumer would only venture within their local community for everything they need.
Now that competition is both global and online you need to get a client's attention by creating a business that stands out from the crowd. Brand image is everything, and if you make a less than favourable first impression with potential clients, you don't get a second chance to earn their business!
Here are some tips to take on to improve your corporate image and impress your clients.
Start by keeping a professional workspace
If you're a small business owner working from a makeshift office, inviting your client to your workspace may present an unprofessional impression. If you cannot afford a professional office space yet, there are plenty of stunning serviced offices available for hire. They offer everything you may need like meeting room hire and professional facilities, ideal for hosting that big business meeting.
Gain exposure with complimentary samples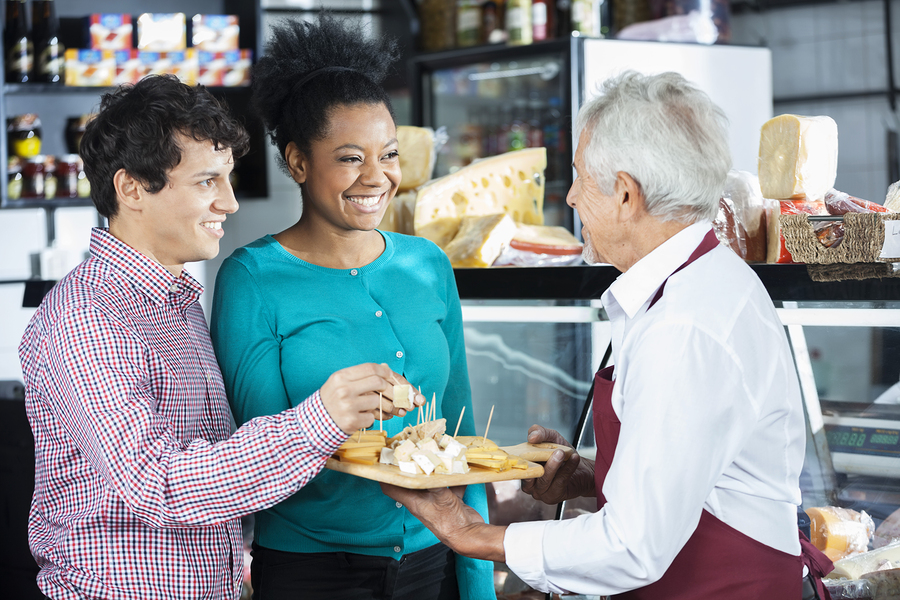 Give your clientele a taste of what your business has to offer by providing some form of complimentary sample. If your business is service-based, this could mean a discounted or free short-term trial period of your service. For a physical or food product, hand out a free sample of your product to introduce it to more shoppers.
This will probably not lead to the highest rate of returning customers, but it will grant your business more credibility and exposure via word of mouth, social media and allowing more opportunity for referrals and recommendations.
Don't forget your professional webpage
This is particularly important if your business operates online. Your business website needs to be consistent with your physical brand presence. It acts in the same way as your workspace when leaving a first impression so treat it as an extension of your store or office environment.
Potential clients, collaborators and employees will be more impressed by a neat, professional and informative website than a cluttered and confusing one, so ensure you partner with a skilled web design agency to bring your vision to life.
Get to know your clients
Both in-store and online, it is evident that customers come back to businesses that provide a personalised focus. Apply this concept to make your clients feel valued. An email or subscription that refers to somebody by name and offers tailored services based on their preferences will always be regarded higher than generic material.
Retail businesses should make customers feel welcome by consistently offer custom-tailored services, asking their name and introducing themselves in return. These little details will not only make a great impression but also increase loyalty.
Show your gratitude
Never forget to thank your customers, as it is they who keep your business operating. Saying thank you, whether via a warm invite to return, small corporate gifts or personal cards when customers reach shopping milestones – will shape customers perception of your business for the better.
It also pays to show your gratitude. A commonly cited Rockefeller Foundation study found of those interviewed, 68% of customers, will leave a service provider who doesn't seem to care about them. This reason ranked higher than being lured away by competition and being influenced by friends!
Whether you need to clean up your website or hire a serviced office, don't leave these business practices out of your schedule. You will leave an impression that is as strong as your effort, so follow through on these five tips and keep your clients coming back!