Being honored to be a bridesmaid is an awesome opportunity and one that most young ladies feel very fortunate to have. However, in case you've never been one before, it can appear to be a slightly overwhelming task. From fixing the brides makeup to handling her mood swings, bridesmaids have a huge role and responsibility to fulfill. Every bridesmaid dreads being forced to wear a yellow monstrosity of a dress that features all that they despise about themselves.
Brides should consult their bridesmaid what they would like to wear and if they have any positive suggestions or fixed no-nos. Keeping the bridesmaid's comfort in mind is important as they are the ones running after the bride and making sure everything is perfect. Shopping for bridesmaid dresses is hard but it doesn't have to be boring.
Call your girls and plan an all ladies shopping trip followed by some nice margaritas! Visit different stores and find a dress that everybody feels good with. Putting in this team effort will bring your girls closer and help you find something everyone agrees on rather than handing them something no one likes.
How to choose the right bridesmaid dresses
Finding the right bridesmaid dress is a lot of fun! While everybody will have their own insights, ultimately the bride has the deciding vote. There's a slight difference in satisfying the majority of your 'maids and remaining consistent with your vision, so finding that balance is the key! To keep you in the bridal bliss and help you escape any stress here some tips that will enable you to settle on the ideal dress that you and your bridesmaids will absolutely love.
Ask your girls what they want to wear
Consulting your bridesmaids will make it a lot simpler to make up your mind about something everyone feels comfortable with. However, the bride please everyone so going with what the majority wants should be the priority. Plus one person cannot be responsible for picking outfits for everyone. We all have different tastes and everyone should have an equal say in what they are most happy with.
Think about what sort of shopping spree will suit everyone's nature best. In the event that they are generally outspoken and have strong opinions then it's most likely better to shop alone or only with the maid of honor. However, if the women get along well and are open to ideas from others then take the whole group together and reach a mutual decision.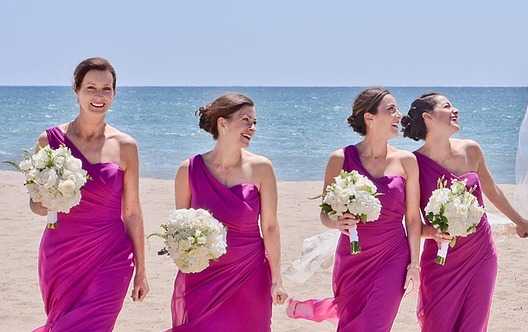 Keep the Budget in mind
On the off chance that any of your friends or 'maids have been in a marriage get-together previously, they will know that every bridesmaid pays for her own dresses. In any case, a kind reminder is never a terrible thought. With regards to cost, you should be considerate of your 'maids financial status and her lifestyle. In case you're concerned your wedding may be a burden for one or more of your bridesmaids, center your hunt on dresses in a reasonable range, or select a shade you like and let them choose their own style. Getting your desired dresses at cheap rates has become easier than ever, thanks to sales, coupons and discount code. You can be lucky enough to get dresses at half prices using coupons. Another way to save cost is by getting the dresses on rent. There are a lot of online shops which give designer dresses at low rates.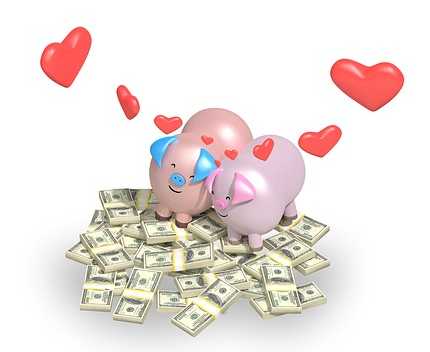 Get inspiration
Your bridesmaids are a huge part of your big day, so you need to ensure they look like it and run with the general theme of your wedding. Before bridesmaid dress shopping, consider whether there is a shading palette you need to match with or a subject that you would like the dresses to reflect? The bridesmaids will be photographed with your selection of bouquets as well so consider how their dresses will sit with the flowers in the photographs. Additionally, keep the dress code of the wedding in mind – you need to ensure your bridesmaids stand out from the crowd so dress them up according to the dress code but with a special touch. You can also browse through different online stores and scroll through Instagram to get inspiration.
https://www.instagram.com/p/Buv1SEgBUEx/
When they should start shopping
Shopping for weddings is not easy and shopping for bridesmaid dresses is a hassle in itself. It is a time-consuming process and could take months to finalize. A great way to save some time and money is buying dresses online. Online shopping lets you pick outfits online without making you give up the comfort of your home. However, keep in mind there are no try rooms when it comes to stopping online shopping so do keep a margin of a week or two for exchange or return in case the dress doesn't fit right.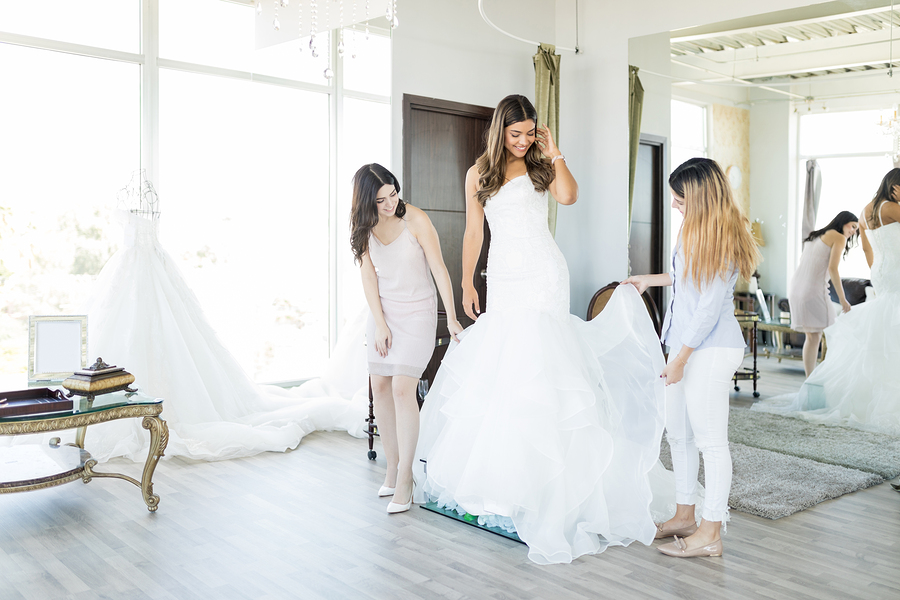 Consider the style of your bridal gown
You really are the superstar, however, you certainly need to ensure your look compliments with your young ladies. In case you're wearing a bustling dress with loads of ribbons, detailing and laces then keep the wedding party dresses on the more classy and simple side. Having your bridesmaid dresses coordinate with the bridal gown will really make your girls stand out, yet you'll need to ensure they are not too similar. Requesting fabric trims to look at and match before choosing the final outfits will be of colossal help!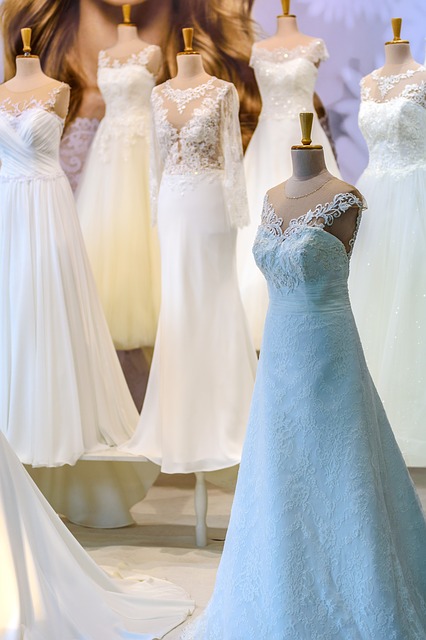 Pro tip: With respect to neck areas, this relies upon how similar you need yours to be like your 'maids. In case you are going with a high neckline and need to keep it classy then a strapless bridesmaid dress is a great choice.
Dress Color according to skin tone
Consider picking a color that runs well with different skin tones. Stonewashed hues, such as pearl white, blush pink, beige and grey are all around complimenting and never out of trend. Gem tones like amethyst, emerald, and sapphire, supplement more attractive appearances, while more splendid, bolder shades, similar to cobalt blue and hot pink, compliment darker skin. Want to look edgy? Take a stab at complimenting metallics such as bronze, champagne, and silver. In case you're deciding on a print, ensure the shades work with your whole wedding. Entirely embellished dresses are another option for a striking look. Go for complex sequin dresses—that way your bridesmaids can pick a shade that suits them.
Dress should be according to style and body shape
One dress does not fit all. Remember, an A-line bridesmaid dress style is generally complimenting, so on the off chance that you have women of different shape and sizes, this might be the best dress style to pick. Another incredible (and in vogue!) alternative for bridesmaids of every shape is a crisscrossed look. By giving your young ladies a chance to choose their very own dress style, you can guarantee that they feel comfortable and confident.
Dress color fabric according to weather
You can easily get swooned by a specific look that you saw on Instagram or Pinterest until the real wedding day comes and the majority of your 'maids are either sweaty or shivering with cold. In case you're doing short bridesmaid dresses for a winter wedding, make a point to give them some kind of covering, for example, a shawl or scarf. Similarly choose heavier fabric for winters such as woven brocades, velvet or jacquard. For summer, long dresses can work too but pair them with sleek cuts and style, for example, a light chiffon texture or a backless outfit.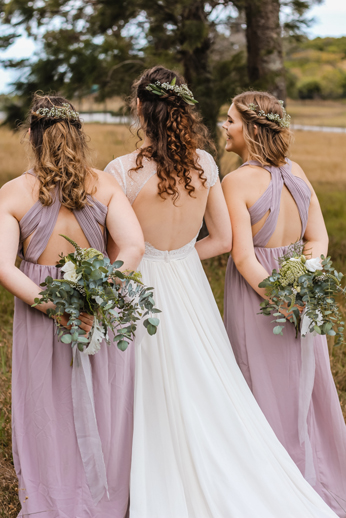 Conclusion
Weddings are just as important for the bridesmaid to look their best as they are for every bride. Put your best foot forward in a beautiful dress and assist the bride on what will certainly be one of the most important moments of her life.