Granite countertops are certainly a glamorous feature to include in your home or business. But the question on everyone's lips is related to the cost. You want your home or business to look the best it can, but certainly don't want to break the budget.
So, many people choose granite countertops because it establishes a high class look for your kitchen, bathroom, or office space. Each slab is 100% unique and creates personalised look for your space.
Granite countertops are also very hard and durable, which does justify the cost because it should last longer then other forms of countertops. As well as this, these countertops are scratch and heat resistant, and can deal with the general wear and tear for use.
Cleaning your granite countertop is also easy because a quality sealant will limit the amount of stains. With all these benefits of granite countertops it's understandable that this is one of the most popular choices.
It is hard to give an exact figure of the granite countertops cost because there are a lot of different options and styles, etc. available, which will have an impact on the cost. The granite countertops cost can be reduced if you choose tiles instead of big slabs.
The cost of installation is also something you need to consider. Do not choose a company that offers ridiculously cheap prices because this usually translates to cheap service, and you don't want any issues to arise with your countertops within a short amount of time.
Other factors that will influence the cost include, the design of the countertop, size of the countertop, thickness of the granite as well as the quality of the stone. Once you have a better idea of exactly what you are looking for, then it will be much easier to work out a price guide.
Best ways to keep your granite countertops cost down
The good news is that there are a number of different ways to reduce the overall price. Take a look below at some of the cost saving methods:
Quality of stone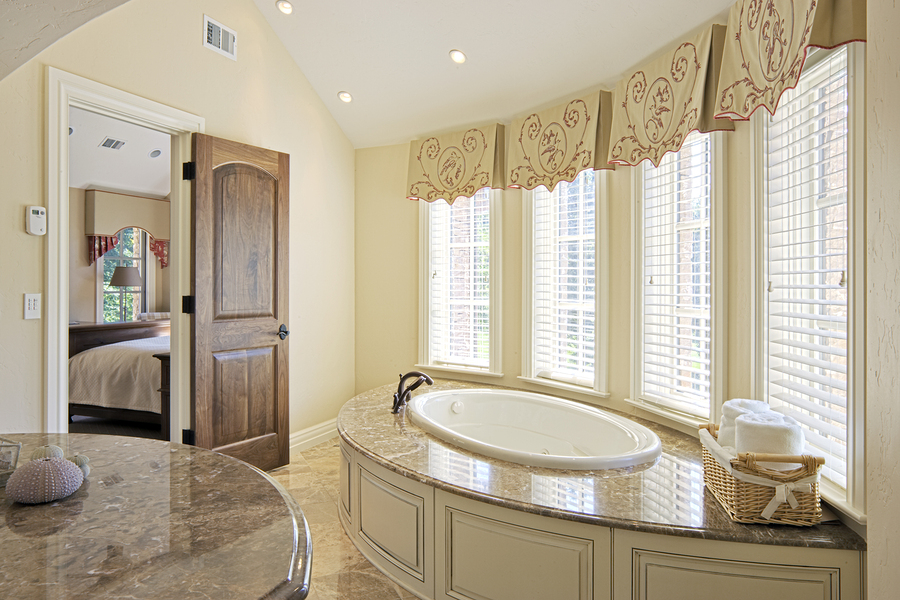 The higher the quality, the more it will cost. So if you are really stretched in your budget then you can make a compromise here, knowing that granite countertops still look good even if they aren't of the highest quality.
If you are looking for a cheaper granite, then the ones with the higher ratio of soft content will be your best bet.  But be careful to not choose a stone of poor quality because they are more likely to chip and/ or crack.
Thickness of stone
Thinner slabs will cost less money, so look for slabs that are only 2cm thick as opposed to the usual 3cm. Even though it is only the difference of 1cm, the look can be quite different so make sure you are comfortable with the thickness before finalising your choice.
Size of stone
The bigger the slab, the more it will cost. You'll also need to be aware that if you are getting an oversized slab, that you have the means to actually get the slab into your home or business, through the doorways for example.
If you were looking to save money, then your best option would be to use a number of smaller tiles. But remember when doing this, you'll lose the look and feel of having one smooth slab. Another tip here is to ask if you can keep the "scraps" and use them as coasters or chopping boards!
Colour of stone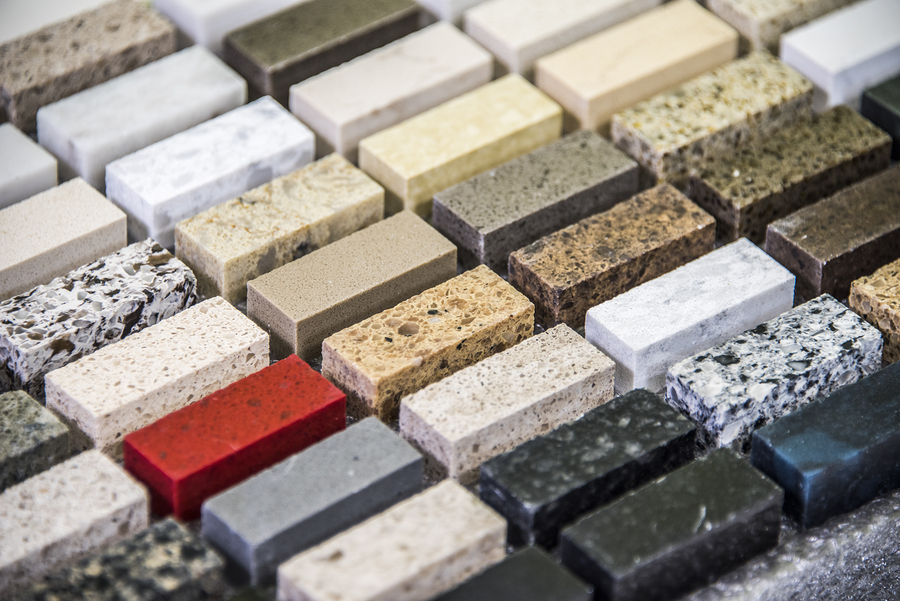 You'll find that the more rare colours (like the reds, purples and blues) are more expensive because they are harder to come by. As well as this, brown and red stones can be more difficult to cut which will increase their price as well.
When saving costs, look for lighter colours that will be easier to cut, colours like white, green and beige. These are also some of the most common colours and they are much easier to source.
Location of stone
Granite can be sourced from a number of different countries. So it is important to choose a stone that is located geographically close to where you are. Also remember just how heavy the slaps are, so if you need to have it shipped, this will cost a lot of additional money.
Intricacy of stone
If you customise your countertop, these are generally more intricate and therefore more expensive. Things to consider are if there are cutouts for the plumbing and/ or any other fixtures. As well as considering what your splash back will be. If you are looking to save costs then go for a more simple design.
There are a lot of different ways you are able to save granite countertops cost. While saving costs is important, you should never compromise too much on the overall quality as this could mean the stone doesn't last as long, and will cost you more in the long run to fix any issues.