You finally joined a golf club, got yourself some equipment, and you're ready to master your technique. Or perhaps you have been a member for a while but the dress code is still a little confusing. It's true that a golf course requires specific attire. After all, it used to be an elite sport, so you can't look scruffy. Don't worry, you're not limited to collared shirts and khaki trousers.
Golf fashion offers a great variety of clothing for both warm and cold days. Here's everything you need to know about this "still sophisticated" attire.
The 3 layers rule
Clothes are essential in any kind of sport. They keep your body warm or cool, absorb sweat, protect from the sun, and allow freedom of movement. You wouldn't expect a footballer to show up at the pitch in denim shorts and a regular T-shirt from a chain store, would you? The same principle applies at a golf course, and some like to call it "the three layer rule."
Australian apparel concept store The Golf Society shares that three layers of clothing are recommended despite weather conditions. Therefore, serious golfers should wear the base layer, the mid layer, and the outer layer, each having its own purpose.
The base layer is worn next to the skin and it should be quite tight. Compression shirts in summer or thermal shirts in winter are the best choice. They need to keep you warm and dry in harsh cold conditions or absorb moisture when the heat is unbearable. The base layer is also designed to allow golfers more freely movements when they swing their arms. This directly translates to better performance.
The mid layer serves as a thermal regulator. In winter, it keeps your body warm by remaining constant temperature underneath, and it transports the moisture away from the base layer. That's why the mid layer has to be made from breathable fabrics. In summer, on the other hand, it keeps your body dry and cool. Sometimes the base layer can be omitted entirely and the mid layer is worn next to the skin. The fabric should be thin, made from high-quality fibers, and have anti-bacterial properties.
The outer layer is exposed to various weather conditions such as wind and rain. It should be made from breathable materials, and allow good ventilation, not to mention they need to be rain and windproof. Remember that what you're wearing depends on several weather factors, so don't feel obligated to put on all three layers.
Men's attire for summer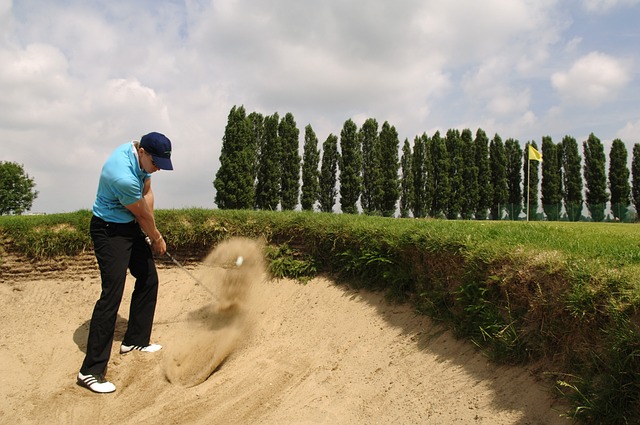 Golf is a sport associated with wealthy people. After all, it used to be played by elite men in Scotland where golf originated. Its accessibility is much better today but the old tone remains the same. Nevertheless, one thing is different: attire comes in a great number of colours, styles, fabrics, and prices. So what do men wear in summer?
One of the most popular items is a polo shirt. It's almost entirely associated with golf. Material is usually breathable and comfortable. The major principle, however, is that your top has to have a collar (in most golf clubs at least). When it comes to trousers, a pair of slim fits like chinos seems to be a trend. Shorts are better in the scorching heat. Colors also matter and men usually go for lighter shades such as beige, white, khaki, or grey.
Another crucial element of your golf outfit is the shoes, and here most players are confused about whether to go for spikes or a spikeless option. The best solution would be to choose either soft spikes or bare sole. Don't forget about a cap and a pair of gloves… or actually, one glove as this is how you are supposed to wear it.
Women's attire for summer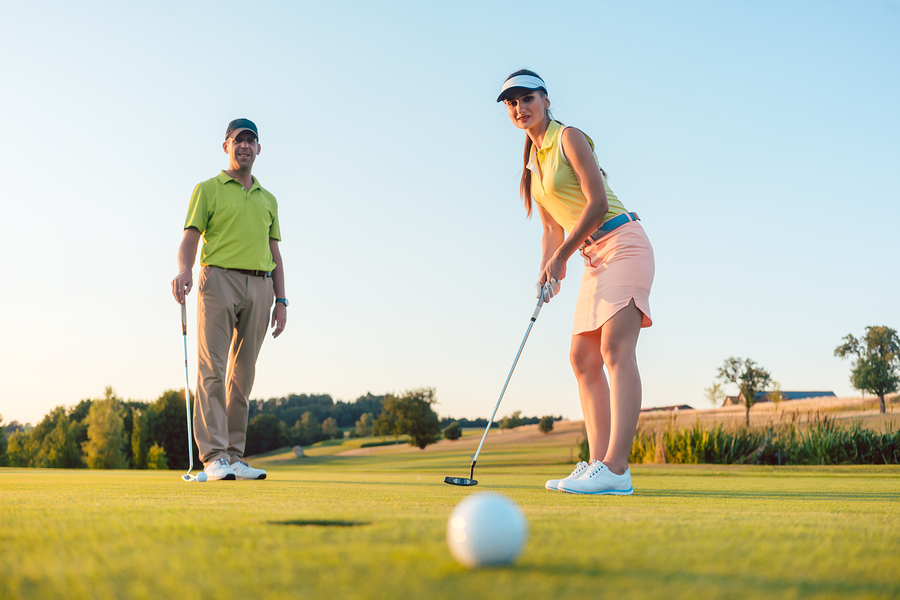 There are various rules when it comes to golf clothing articles for women but luckily, they're quite bendy. Ladies' fashion is not as strict as it is for men and they're allowed "more". Of course, you can't wear sandals, denim skirts or shorts (or anything denim to be clear), tank tops, gym gear, and anything else that might look ridiculous on a golf course.
Just like men, women can also wear polo shirts. They're practical, comfortable and look really good. We'd suggest going for bright colors and breathable fabrics so that you're not overheating and the moisture is properly absorbed. Your bottoms should be comfortable like shorts or pants. If you, however, prefer to show off those great legs, why don't you go for a skirt or skort.
When it comes to shoes, you can wear sandals but only the ones designed for golfers. They usually have soft spikes. If you'd rather wear bare sole flats, go for trainers (if your club allows). Top your outfit up with a stylish hat or a cap and a pair of sunglasses. And if you feel particularly trendy, put a glove on your dominating hand.
Men's gear for winter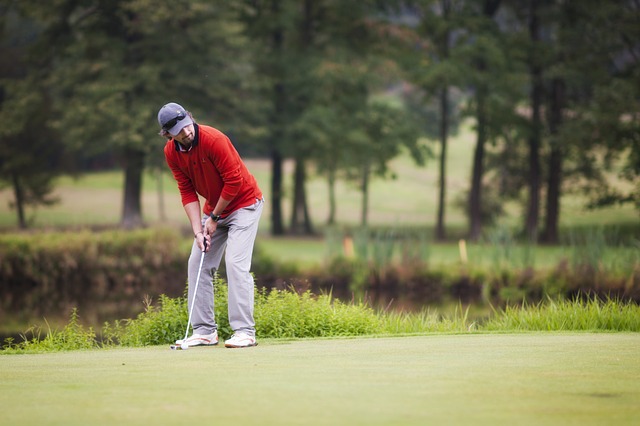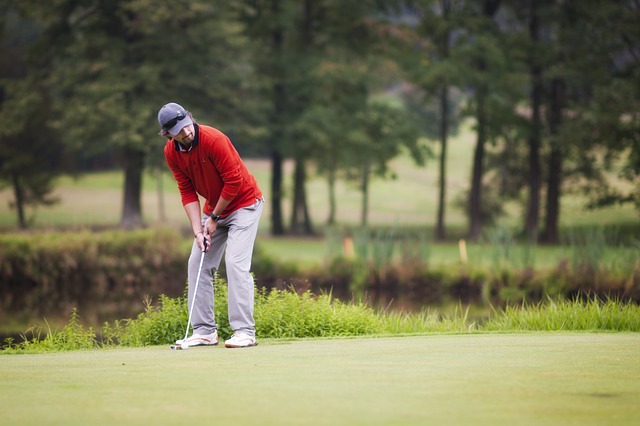 In winter, men should really follow the "three layer rule" to keep themselves warm and comfortable. It is widely known that 2-3 thin layers of clothing work much better than one thick one. In cold weather, you're exposed to harsh conditions so if you want to be able to play despite them, you should know how to dress (to impress?).
Firstly, don't forget about putting on a thermal long-sleeved shirt. It's going to keep your body warm. Thermal attire is never made of cotton, so pay attention before you purchase something fake. Your mid layer should have extreme heat retention properties. A knitted sweater or stylish golf blazer usually do the job. The last layer you need to equip yourself with is a jacket. We recommend lined wind jackets because they're quite thin allowing your arms to move freely and trap the heat underneath. Oh, don't forget about the trousers! Check professional golf stores to see what the trend currently is.
Women's gear for winter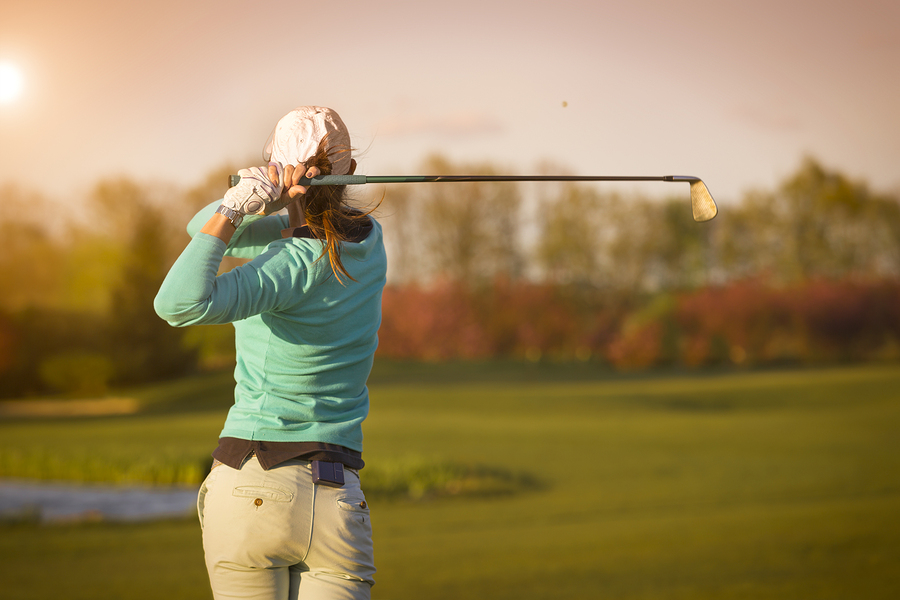 A quick attention check: what's the major principle when it comes to winter clothing? Yes, it's layers. Women should also keep in mind that wearing three thin layers of clothing will not only keep them warm and dry but also allow them to perform better on a golf course. Thermal underwear made from technical materials, and some warm long-sleeved shirt preferably made of cotton are a great choice.
If you like fashion in general, go ahead and mix and match your jacket and trousers. They come in numerous styles and colors and you can really experiment here. Don't overdo do it though as your club might not let you in if you show up wearing neon colors or animal prints. Your jacket should be windproof, and in case it rains it should also have a waterproof hood.
Conclusion
Who said golf fashion is plain? Even though there are several rules players need to obey, they don't have to look boring. Before however, you make a hasty decision and start buying whatever you find stylish, make sure your golf club allows this kind of attire. Rules vary depending on the club and the last thing you want to do is to spend money on articles you won't be able to show off on a golf course.
We hope that our tips and guidelines resolved certain doubts concerning golf gear. Go ahead and use them not only to look great but also feel so.