Home
Authors
Posts by Maria Macaraig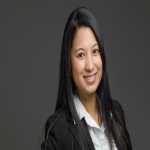 Maria has been writing articles for 5 years. She specializes in business and marketing. On her free time she loves to read and write about her  travel experiences. You can find her doing this by the beach.
ABC's Stumptown is the television adaptation of Greg Rucka's graphic novel of the same name. The series stars Colbie Smulders as veteran woman Dex...
While Matt Damon's upcoming racecar drama "Ford v. Ferrari" is keeping him busy as of the moment, he already has another flick lined up...