Paramount Pictures finally dropped the second trailer for the Sonic the Hedgehog movie and oh boy oh boy is it worlds better than the first one.
Earlier this year, right after the first Sonic live-action trailer was dropped, fans lashed out in spite of the iconic blue hedgehog's look. The outrage was so strong that it led the CGI team to totally revamp the character and forced the film to be delayed for almost three months so that the effects team could overhaul Sonic's look.
The difference is immense, the new version is very close to the original concept art for Sonic, a complete opposite of the first live-action iteration where they sort of tried to make the Sega icon more—for the lack of a better term, 'human' with a somewhat elongated body, smaller not-so-cartoony eyes and human-like teeth which was in all honesty, a bit of nightmare fuel. This new version like was mentioned earlier is really close to the original, who is shorter, cuter, and outright expresses more charisma.
The trailer doesn't show much which again, is a breath of fresh air, not having to disclose the entire story before it even premieres. There are certain things to take note of though:
The trailer begins with a brief narration from the loveable blue hedgehog; he pretty much got bored in his own world from being chased by everyone because of his power so he decided to move to earth where the trailer shows he's living a life of fun and games from reading comics in an obscenely fast rate to playing against himself in table tennis.
The plot starts right after he started playing a baseball game by himself, leading to a major city-wide power outage that alerted not just the authorities like James Marsden's Sheriff Tom Wachowski but Robotnik's crew who, as the trailer plays out, goes after him.
Jim Carrey is one of the most iconic comedy actors we have on this planet right now, having the propensity to 'over-act', the kind of which that work most times, and honestly, in this film, or at least in this trailer, it does work. This is a video game live-action and the comic-ness of Carrey's performance just lends more credence to the character. If people remember the Adventures of Sonic the Hedgehog cartoon (or if not, you can easily YouTube it), you'll see how over the top Robotnik and his minions were more so than Carrey's performance, at least in this trailer.
Sonic the Hedgehog stars Ben Schwartz as the voice of the titular character, James Marsden as Sheriff Tom Wachowski, and Jim Carrey as Doctor Ivo Robotnik. Tika Sumpter, Adam Pally, Neal McDonough rounds off the main cast. The live-action is directed by James Fowler while the screenplay was written and developed by Patrick Casey, Josh Miller, and Oren Uziel.
Sonic the Hedgehog will premiere February 14th Valentine's Day 2020.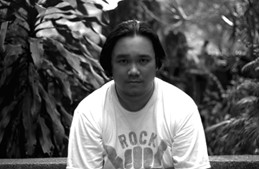 Alain Ang is an editor for Best in Au. He enjoys writing about entertainment, movies, and lifestyle. On off days he spends his time with his rescue dogs, Sansa and Heart, digging holes in Minecraft, and developing his novel.
What do you think about it?