Throwing a party for friends and family? Perhaps your kids want to have a big birthday bash to celebrate with their schoolmates? Got a big milestone to celebrate with loved ones? Maybe you want to create a memorable night for your colleagues?
You can make the party even more memorable by finding the right party supplies for the occasion. But finding the right party supplies takes some thinking, so read on to help you find the best party supplies in Australia for your needs.
What Kind Of Party Supplies Are Available?
As a busy person with limited time to spare, it's probably near impossible for you to sift through multiple shops or websites to find what you need, so you'll naturally want to find something as easy as possible that makes your party a phenomenal success without you having to do all the hard work. Some popular party supply ideas include:
Balloons
Streamers
Decorations
Confectionary
Novelties
Food service products like plates, cups, spoons and forks
Catering supplies
Tableware
Games
Costumes
Lolly bags
Wigs
Hats
Cakes
There are party supplies for practically every occasion, theme and event you can think of, so whether you're having a small group at home or planning a large-scale office party, you're bound to find everything you need. You can either choose to shop online or in-store. Either way, make sure you head to a place that allows you to purchase everything under one roof to make your life easier.
Party Theme Ideas – Setting The Tone For The Event
Most people like to choose supplies based on the themes they decide. Most party supply shops in Australia will cater to different kinds of themes and events.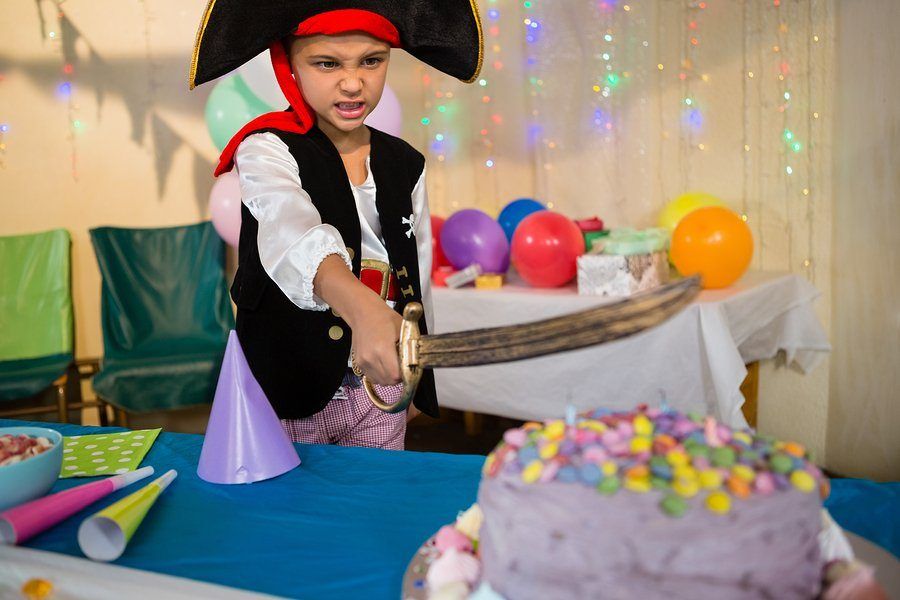 Some popular party themes include:
Pirate themes – An excellent theme for both adult and child parties with plenty of decorations like swords, eye patches, decorations and costumes to suit the occasion.
Halloween themes – Another theme that works for both adults and kids, you can dress in almost anything you want with a range of decorative items to bring the party to life.
Barbie themes – Little girls love their Barbie dolls which makes this an excellent idea for hosting a kids birthday for your little one and her friends.
Princess themes – Another one for the little princess in your life, with lots of fairytale party supplies to match the occasion.
Car racing themes – Little boys love their cars, so turn their passion into a full-blown party with plenty of car-themed party supplies.
Exotic themes – Whether straw skirts to celebrate a Hawaiian theme or a sombrero to display all things Mexican, you can make your party even more fun by bringing in these exotic themes.
Animal themes – Perfect for both boys and girls, get all the kids to come dressed up as their favourite animals and turn your home into a fun-filled zoo for the occasion.
Circus themes – Choose lemonade stands, ring rosses, clown noses, face painting and fairy floss to bring your circus party to life.
Cowboy themes – Cowboy hats, jackets, bandanas, sheriff badges and many more themed party supplies can make the event unforgettable for your guests.
Superhero themes – Get the kids to come dressed as their favourite super heroes and make the event even more fun with party supplies to dress up the occasion.
Masquerade themes – Bead necklaces, masks and feathers can turn a simple party into a fabulous themed occasion with just the right amount of dramatic flair you want.
Winter themes – For Christmas in July or festive parties, set up a cool theme with lots of blue, white and silver décor peppered with glitter. Serve blue ice cubs, frozen cocktails and iced cupcakes to bring out the theme emphatically.
Movie themes – Get guests to dress up as iconic movie characters, and turn your venue into a Hollywood set with a range of decorations at your disposal.
Musical themes – You can use cutouts of musical notes or decorate the space with different records and instruments to bring your musical theme party to life, while getting your guests to dress up as their favourite performers.
There's literally a theme for every occasion you can think of, and party supplies to match it. You don't have to worry about setting the scene for any occasion, especially if you're the type of person who likes to go the extra mile to make it special.
Available for all ages, for all themes, and for all kinds of budgets, you don't have to splurge on getting great party supplies when you know what to look for.