Known all over the world for its beautiful landscapes, pristine beaches, mysterious coves and awe inspiring mountains, New Zealand is the ideal getaway destination. There's plenty to do for nature-lovers, adventurers and those seeking peace and quiet.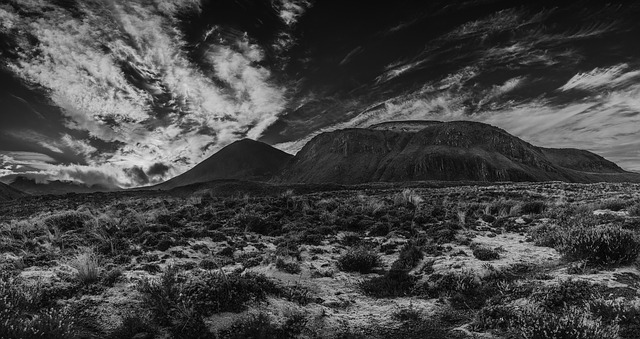 New Zealand offers a wide range of outstanding hiking trails, breath-taking native forests and an interesting cultural history. This means that no matter what your idea of fun is, you are bound to find it in New Zealand.
There is one place in New Zealand that offers a wide variety of activities located centrally in the North Island: Tongariro National Park.
Experience a journey to Middle Earth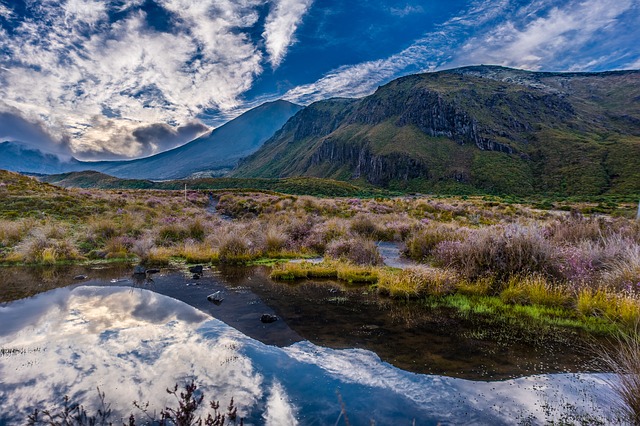 Tongariro is New Zealand's first national park and is home to Mount Doom, Mordor, and a host of other spectacular mountains that together make up the magical world of Middle Earth.
You don't need to be a fan of the Lord of the Rings books or movies to enjoy a journey to Middle Earth. The widely-acclaimed movie was shot over an eight year period entirely in New Zealand. Many scenes in this much loved movie were shot on location around the slopes and mountains of Tongariro National Park.
The volcanic rock formation, barren landscape and eerie mountains were the ideal location for Mordor. If you love Lord of the Rings, then Tongariro will let you re-enact the famous scenes for the benefit of your Instagram followers.
Hike the Tongariro Crossing
One of the most popular activities to do in Tongariro National Park is hiking the famous Tongariro Alpine Crossing. This very popular walk takes about eight hours to complete. That's eight hours of endless breathtaking scenery, vibrant lakes, craters, and snow-capped mountains.
As your feet walk the trail, your eyes will take in all the natural beauty there is to see. Be sure to check the weather forecast, though, as the weather can change abruptly in this area.
If you are not certain what to expect, join a group tour and make some new friends along the way. Only attempt this solo if you are familiar with alpine passes and are dressed for the conditions.
Take the Tama Lake hike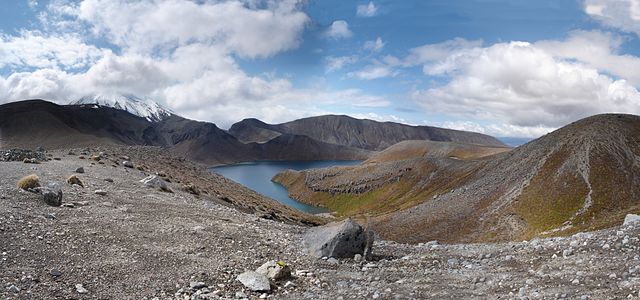 One thing you should be prepared for when visiting Tongariro National Park is hiking. In fact, there are so many opportunities that you will think you have died and gone to hiking heaven. The Tama Lake trail is a popular hiking trail in the park.
This hike has scenery rivaling that of the Tongariro Crossing, but only takes between five to six hours to complete. It also involves a lot less logistics in terms of transport and equipment, but that doesn't make the hike any less enjoyable.
As you progress on this hike, you will come across vibrant lakes set against the backdrop of Mount Doom (Mt Ngauruhoe) and the active volcano, Mount Ruapehu. Once again, the weather can change very quickly in the mountains, so be prepared for all eventualities!
If hiking is not your thing, you can easily explore the beauty that is Tongariro National Park by helicopter, as you fly over some of the spectacular spots and active volcanoes in the country.
Ski down an active volcano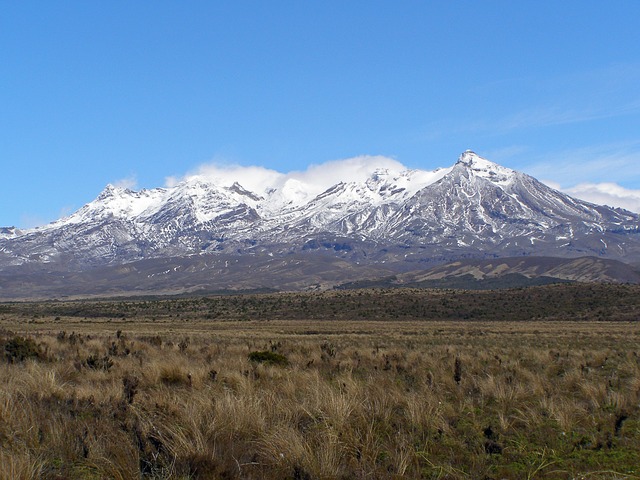 A visit to New Zealand could involve skiing down an active volcano, something that is sure to be on your bucket list (or, if it's not, it probably should be). Mt Ruapehu is one of three active volcanoes in Tongariro National Park.
Mt Ruapehu stands at an impressive 2791 meters above sea level, and is very popular among locals and visitors as a hub for skiing and snowboarding. Even though Mt Ruapehu is an active volcano, its slopes have been converted to a ski field in the winter, providing a wide range of runs and challenges for enthusiasts of every level.
Even if you have never skied before, there will definitely be lots of experienced people about, so you will not be alone.
Don't forget to get your Air New Zealand Travel Insurance first though… You will be walking on an active Volcano after all. In all seriousness it's always worth making sure that you have adequate travel cover before you set off on any travel adventure.
Visit Taranaki Falls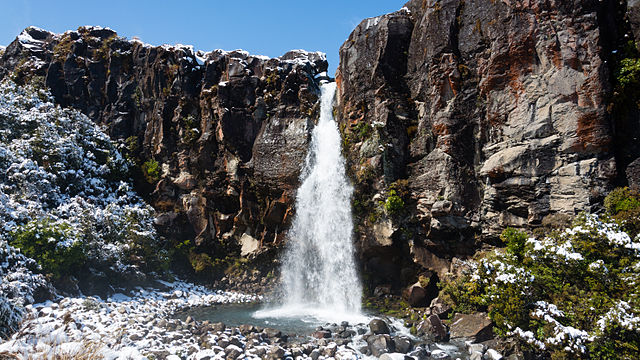 Your visit to Tongariro National Park is incomplete if you don't see the Taranaki falls. Visiting these falls involves a two hour journey from Whakapapa Village but it is well worth the time. Regardless of the season, this 20 meter waterfall will impress. And, if the view from the base of the waterfall is not stunning enough, you can get an eagle eye view from the top.