Schapelle Leigh Corby was born in Australia on 10 July 1977. She was convicted in Indonesia of smuggling Cannabis into the country and spent nine years in the Kerobokan Prison in Bali.
She's a well-known face in the Australian media as her arrest and subsequent release made major headlines throughout the nation – with some firmly believing in her innocence and others finding her guilty.
Schapelle Corby early life
Here are some details of her early life:
Siblings – Born in Tugun in the Gold Coast, Schapelle is the third of six children born to her mother. She shares a father with her siblings Mercedes and Michael Jr, who were born in 1974 and 1976 respectively. She has three half-siblings – Clinton Rose, James Sioeli Kisina and Melenae Kisina, born in 1984, 1987 and 1990.
Schooling – Schapelle dropped out of high school before completing year 11 and enrolled in a TAFE institute beauty therapy course on a part-time basis.
Marriage – In the mid 90s, Schapelle met and married Kimi Tanaka, a Japanese man on holiday in Australia. She worked and lived in Omaezaki at a Japanese inn while her husband also worked in hospitality. They divorced in 2003 and Schapelle returned to Australia.
Schapelle Corby arrest in Indonesia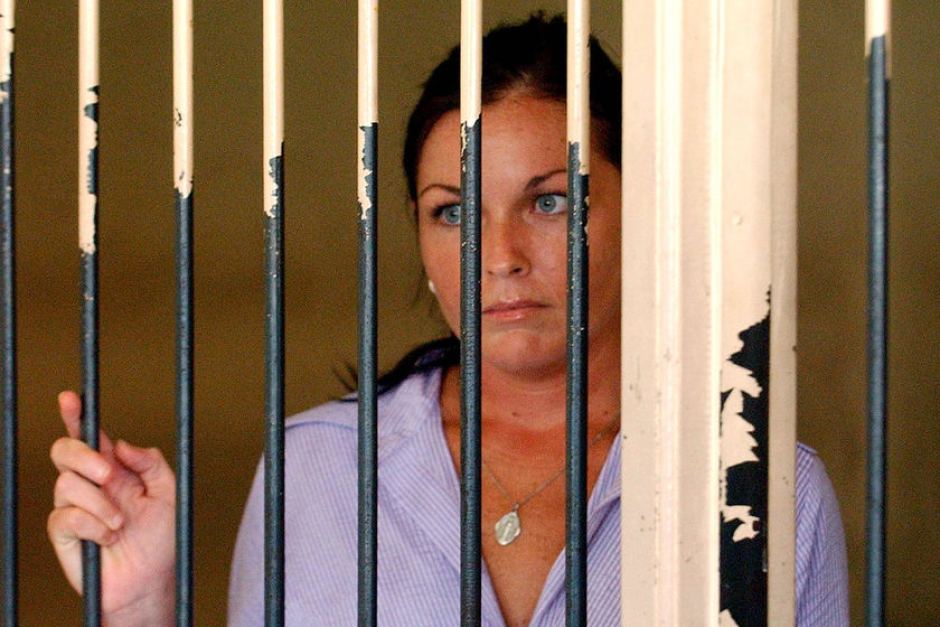 Schapelle was arrested in Bali, Indonesia for possession of cannabis. Here's a timeline of what happened leading to her arrest:
On the 8th of October 2004, Schapelle, two friends and her brother were on a flight from Brisbane to Bali.
She was stopped by customs at Denpasar's Ngurah Rai International Airport.
She allegedly had 4.2 kg of cannabis with her at the time, which was sealed in her bodyboard bag – apparently it was unlocked. There was a controversy regarding opening the bag, but there is no CCTV footage to prove either account of the events that transpired in customs.
She was convicted on the 27th of May 2005 and was sentenced to 20 years in prison.
Since being arrested, she has always maintained her innocence and claims the drugs were planted in her bodyboard bag.
In May 2012, she received a sentence reduction of five years and was finally released on parole on the 10th of February 2014 after a stint of nine years. Her sister's husband is a local Balinese man and was her parole guarantor.
Her parole conditions were set after her release. She was expected to leave Bali on the 27th of May 2017. She was deported on this day and came back to Australia.
Baggage handlers alleged connection
During the trial, Schapelle's lawyers claimed she had no knowledge of any cannabis in her bag until it was found by customs officials in Indonesia.
Most of her defence was based on the theory that she was an innocent courier for the drug shipment between Brisbane and Sydney.
The defence team claimed that baggage handlers at the airport put the drugs in her bag but there wasn't enough evidence to actually prove this.
A documentary in 2008 named Schapelle Corby – The Hidden Truth saw her former lawyer Robin Tampoe claim that he made up the baggage handler theory and apologised to them.
A news report in the Sydney Morning Herald claimed that a large cocaine shipment went out of Sydney airport on the same day that Schapelle flew out on 8 October 2004.
After her guilty verdict and sentencing, luggage lock sales skyrocketed and many travellers filmed baggage as a way to be cautious.
Baggage weight issue
Schapelle tried to get her bags weighed based on the total weight taken at Brisbane airport. Here's what happened:
Schapelle and her companions had a combined bag weight of 65kg for four bags. The bags were not weighed individually.
Corby requested that her bag be weighed along with the other three bags to determine the combined weight, which would help ascertain whether the additional 4.2kg of cannabis was added later. The Bali police did not do this.
Her defence used this as part of their argument as they claimed the increase in weight would have shown that the cannabis was added later.
Verdict, sentence and acquittal pleas
Despite several arguments in favour of her innocence, Schapelle was found guilty on the 27th of May 2005.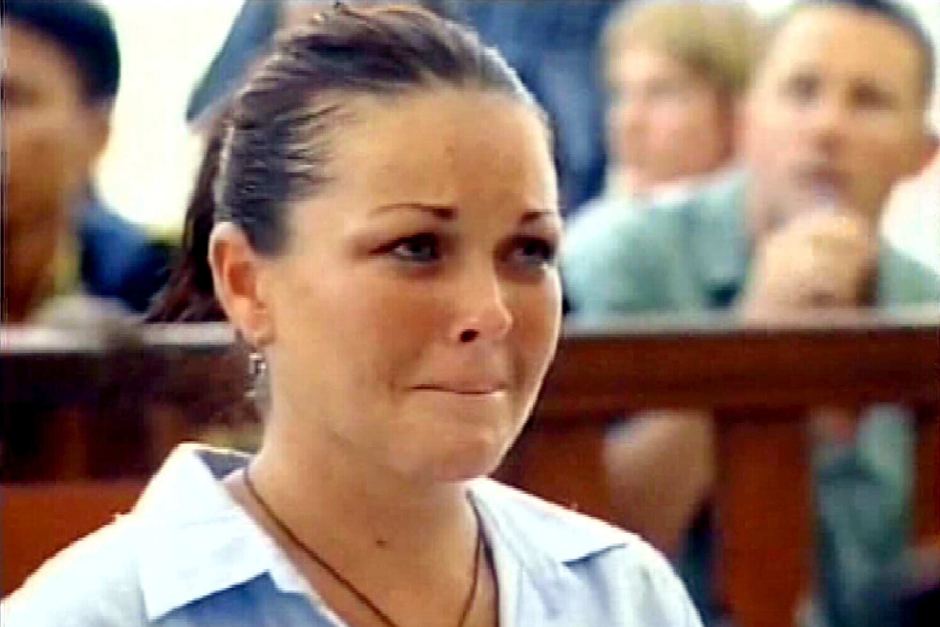 She was sentenced to 20 years in jail and was fined approximately A$12,000.
The verdict was broadcast live in Australia and New Zealand, along with the sentencing.
During her time in prison, Schapelle made several pleas to be acquitted. Her first plea was at the last address the defence made to the court on the 29th of April 2005.
She also wrote to the prosecutor of the case, along with the judges to request for leniency.
In October 2005, her sentence was reduced by five years with both sides then appealing to the Supreme Court of Indonesia. This was overturned by the supreme court and her original jail term of 20 years was reinstated. The court also ordered for the bodyboard bag to be destroyed, which signalled that the case was closed according to them.
A panel of three judges in 2008 rejected a final appeal for acquittal or a lighter sentence.
An extraordinary appeal was made by Schapelle and her legal team in August 2006 to the District Court in Denpasar.
In 2010, Schapelle and her team made a clemency appeal to the Indonesian President on grounds of poor mental health. The President reduced her sentence by five years.
Schapelle Corby parole and return to Australia
On 7th February 2014, Schapelle was granted parole. Here's what happened:
She was released from prison on the 10th of February 2014 after nine years in the Kerobokan Prison.
She was packed into a prison van and taken to the office of the prosecutor in Denpasar. The rules of her parole were then explained to her. She signed the parole documents.
Her parole expectations included not using or distributing drugs, reporting monthly to the corrections bureau and appropriate dressing.
During her parole, she could not leave Indonesia. She had to live in Bali and follow stringent rules set by the bureau of corrections.
She was expected to check in on a monthly basis with the corrections bureau until she was finally released in May 2017.
She flew out of Indonesia on the 27th of May 2017 and arrived in Brisbane with her sister Mercedes.
Life in prison
When Schapelle was in prison:
She had to share her block with 85 other women.
She spent much of her time helping others with personal grooming and jewellery making.
She even asked for permission to run a beauty school but it did not go further.
Prison authorities tightened visiting rules because of a tour operator that claimed tourists could have their photos taken with her for money.
She was taken from prison to a hospital in Bali as she was suffering from depression in 2008.
She was once again taken to the hospital for depression in 2009.
It was claimed in April 2014 by Renae Lawrence that Schapelle confessed to faking a mental illness to get her sentenced reduced.
Survey coverage of Schapelle Corby's arrest
Following news of Schapelle's arrest, the media across Australia picked up the story due to widespread interest around the country. Many surveys and opinion polls were conducted around the country:
Several opinion polls were taken at the time of her arrest in 2004. At the time, most Australians believed that she was innocent.
Another poll taken in 2005 found that there were divided opinions regarding her guilt or innocence.
A 2010 Nielsen survey found that 41 percent of Australians thought she was guilty, and 40 percent thought her sentence needed to be reduced.
Over 100,000 people in Australia signed a petition for Schapelle to be released.
Schapelle Corby in the Limelight
In 2018 January, Schapelle along with singer Nat Zeleny released a pop song 'Palm Trees' on Instagram.
In 2006 November, she released an autobiography. The book was titled 'My Story' and solved over 100,000 copies. The copyrights for the book were given to the co-author Kathryn Bonella and her sister, Mercedes. Many believed this was done so that she could access proceeds from the sale and escape laws in Australia that prohibit convicted criminals from proceeds of crime profit.
In March 2007, the family was barred from spending this money by the Queensland Court of Appeal. During this time, evidence was to be secured. It was revealed that money from a paid interview and proceeds from the book sale were placed in the name of the Indonesian husband of Mercedes Corby.
In 2008, her autobiography was retitled to No More Tomorrows and was tailored to the international market in languages like English, Portuguese, Spanish, Dutch and Polish.
https://www.instagram.com/p/Bj-6q3QAMAB/
Schapelle's life continues to be a source of interest to millions of Australians who often cannot seem to make up their mind about her guilt or innocence.