Below is a list of the top and leading ENT Specialists in Sydney. To help you find the best ear, nose and throat doctors located in Sydney, we put together our own list based on this priority points, reviews, reputation, costs and trust.
This article is updated every 3-4 months.
Sydney's best ENT doctors:
Here are the top leading ear, nose and throat doctors located in the Sydney:
Nirmal Patel – Hills ENT Clinic
Dr Megan Hobson – Sydney Centre for Ear Nose & Throat
Dr Michael Barakate – ENT Clinic
Are you one of them? Let us create a full business page, click here.
If you are an ENT doctor or you know other ear, nose and throat doctors or clinics in Sydney that should be on this list, please submit your details here and we will review your submission.
Hills ENT Clinic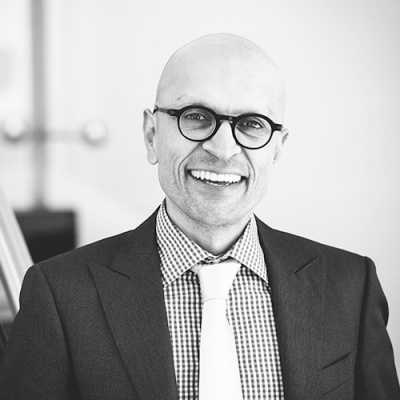 Dr Nirmal Patel grew up in Newcastle and moved to Sydney for Medical School. He graduated from medical school with honours from the University of Sydney and completed his ENT Training in 2002 graduating from the New South Wales ENT Training programme. Nirmal then completed a higher degree in surgery (a Master of Surgery) with training at the Garvan Institute of Medical Research and New York University, USA under the guidance of Professor Anil Lalwani.
His Master of Surgery Thesis was undertaken in Gene and Stem Cell Therapy of the Inner Ear. Following this period Nirmal undertook his second post training sub-speciality period with Professor Clough Shelton (the President-Elect of the American Neuro-otology Society) learning advanced ear surgery at the University of Utah, USA.
Since returning back to Australia Nirmal has:
Founded and is the director of the Kolling Deafness Research Centre, with his lab located at North Shore Hospital, Sydney.  The lab is focused on advancing minimally invasive (key hole) ear surgery for cholesteatoma, chronic ear disease and eustachian tube surgery.
Nirmal was Australia's first elected member and contributor to the International Working Group of Endoscopic Ear Surgery, which seeks to advance the technique of minimally invasive ear surgery around the world.
Nirmal is also one of the founding members of the Sydney Endoscopic Ear Surgery (SEES) Research group, Australia's first dedicated research group on minimally invasive ear surgery techniques.
Along with the  SEES group runs an International Surgical Fellowship on Endoscopic Ear Surgery with the fellow located at Nirmal's lab at the Kolling Deafness Research Centre.
Is invited faculty and tutor at Endoscopic Ear Surgery courses and meetings around the world including Italy, Scotland, Japan, Dubai, Sharjah and the USA
Committee member for the Indigenous Health Committee for the Royal Australian College of Surgeons.
Runs regular Indigenous Outreach services to Western NSW.
Nirmal has presented at 53 National or international meetings, written 35 journal articles and 5 book chapters in major ENT Text books.  His authorship interest is in Endoscopic Ear Surgery for Eustachian tube, Cholesteatoma and Lateral Skull Base Surgery.
In his spare time Nirmal enjoys spending time with his wife and three boys. Nirmal is also keen on photography, design and loves skiing.
Products/Services:
Tonsils and Adenoids, Children Snoring, Children's Blocked Nose (Adenoids/Allergy), Acoustic Tumors (Vestibular Schwannoma), Adult Snoring, Bone Anchored Hearing Aid, Children's Ear Infection (Glue Ear), Cholesteatoma – Skin Cyst in the Middle Ear, Cochlear Implants, Exostoses (Surfer's Ear), Holes in Eardrum, Otosclerosis (Stapedectomy Surgery)
LOCATION:
Address: Suite A12, Level 1, Westpac Building/24-32 Lexington Dr, Bella Vista NSW 2153, Australia
Phone: (02) 8882 9477
Website: https://hillsent.com.au
REVIEWS:
"..Great to see a business go out of their way to follow up with customers. Especially when those customers are their patients. Certainly shows the Drs and Staff really do care."
-Andrew Mallitt
Sydney Centre for Ear Nose & Throat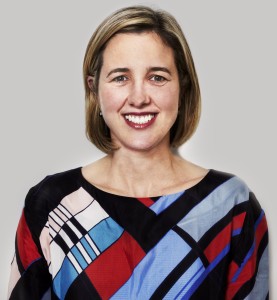 Dr Megan Hobson completed a Bachelor of Medical Science at the University of Sydney and a Bachelor of Medicine at the University of Newcastle. She trained in General Surgery before sub-specialising in Otolaryngology Head and Neck Surgery. Dr Hobson has worked as a specialist surgeon since 2009 after training in NSW and completing her senior year at St Vincent's Hospital. She has had extensive paediatric training at The Children's Hospital Westmead, Sydney Children's Hospital and John Hunter Children's Hospital. In 2010 she travelled overseas visiting several European ENT Departments and returned to join Sydney Centre for Ear Nose and Throat.
Dr Hobson has worked in numerous practices across Sydney and as a visiting Specialist in Bega NSW. She currently operates at North Shore Private, Chatswood Private, Westmead Childrens Hospital.
Dr Hobson specialises in the management of all general ENT conditions. She has a particular interest in paediatric ear nose and throat disorders and enjoys working with children and their families. Her other interests include nasal and sinus surgery, nasal allergy, hearing loss, middle ear and exostoses surgery.
Products/Services:
Ear, Nose and Throat Disorders (Children), Ear, Nose and Throat Disorders (Adults), Speech Pathology, Ear Specialist: Audiology & Hearing Services, Allergy Clinic
LOCATION:
Address: 7/49 Frenchs Forest Rd E, Frenchs Forest NSW 2086, Australia
Phone: +61 2 9451 9883
Website: www.sydneycentreent.com.au
REVIEWS:
"The staff at SCENT were fantastic to deal with from the initial contact to make an appointment to my sons final appointment. In the time that my son has been coming here we have seen the audiologist, ENT specialist and nursing staff along with front reception staff. All staff took the time to answer any questions I had and also questions my son had too. I couldn't recommend SCENT highly enough. Thank you SCENT!"
– Kate Royson
ENT Clinic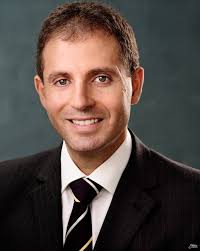 Dr Michael Barakate is an Ear, Nose and Throat Surgeon with expertise in children's and adult ENT Surgery, Rhinoplasty and Thyroid Surgery. Dr Michael Barakate reviews and treats people with ear nose throat conditions.
Dr Barakate is a member of the Australian Society of Otolaryngology Head and Neck Surgery. He has over 15 years of surgical experience including dual fellowships from the Royal Australian College of Surgeons (ENT, General Surgery) and international experience from Oxford, UK (2005) and the University of Michigan, USA (2010).
Products/Services:
Ear Surgery (Cholesteatoma, Ear grommets, Ear problems, Exostoses, Perforated ear drum), Nose job, Otoplasty, Rhinoplasty, Rhinoplasty assessment, Laser laryngeal microsurgery, Neck dissection, Neck lumps, Salivary gland tumours, Parathyroid, Thyroid, Zenkers diverticulum, Endoscopic sinus surgery, Nasal surgery, Septoplasty, Turbinate reduction
LOCATION:
Address: 401/2 Technology Pl, Macquarie Park NSW 2113, Australia
Phone: +61 1300 123 368
Website: www.ent-surgery.com.au
REVIEWS:
"Very professional, knowledgeable and I would highly recommend him to any family or friend in a heartbeat. " – Bobby