For years, it has been a trend that people buy the products they are familiar with. Businesses have been using several means (from print materials to electronic footages) to make shoppers aware of their products. With time, advertisement has changed a lot, and companies have been using digital means to promote their products for the last 20-30 years. Business owners, like you, are using SEO, SMO, PPC, Email Marketing etc. to advertise their products.
Why is email marketing a key to the success of your e-commerce business? 
It is a fact that no visitors return to your e-commerce site until you do something to make them come back, even if you have high web traffic. Creating a list of customers and sending compelling messages helps you retain the traffic you have worked for. Have a close look at the points mentioned below to comprehend why you should value email marketing for your e-commerce store:
It helps you to maintain a healthy relationship with your patrons
Social networking sites (Facebook, Twitter, and Instagram) and search engines (Bing, Yahoo, and Google) help you to get discovered by new buyers. It is the email marketing that helps you maintain and strengthen your relationships with existing patrons. A study conducted by Nielsen states that more than 65% of customers love purchasing products of the brands they have a sound familiarity. They do this, as they have a relationship with their favorite e-commerce brands. A compelling email plays a key role in encouraging consumers to have a second buying and beyond.
It is effective in increasing your sales
A DMA study done in 2018 suggests that companies can expect a sale of $32 on the spent of $1 on email marketing. It is said that email marketing doesn't work well for all e-commerce stores. However, another study has disclosed the same picture – email marketing is the most effective digital channel to drive sales. To comprehend the importance of email marketing in driving sales, have a look at the study conducted by Shopify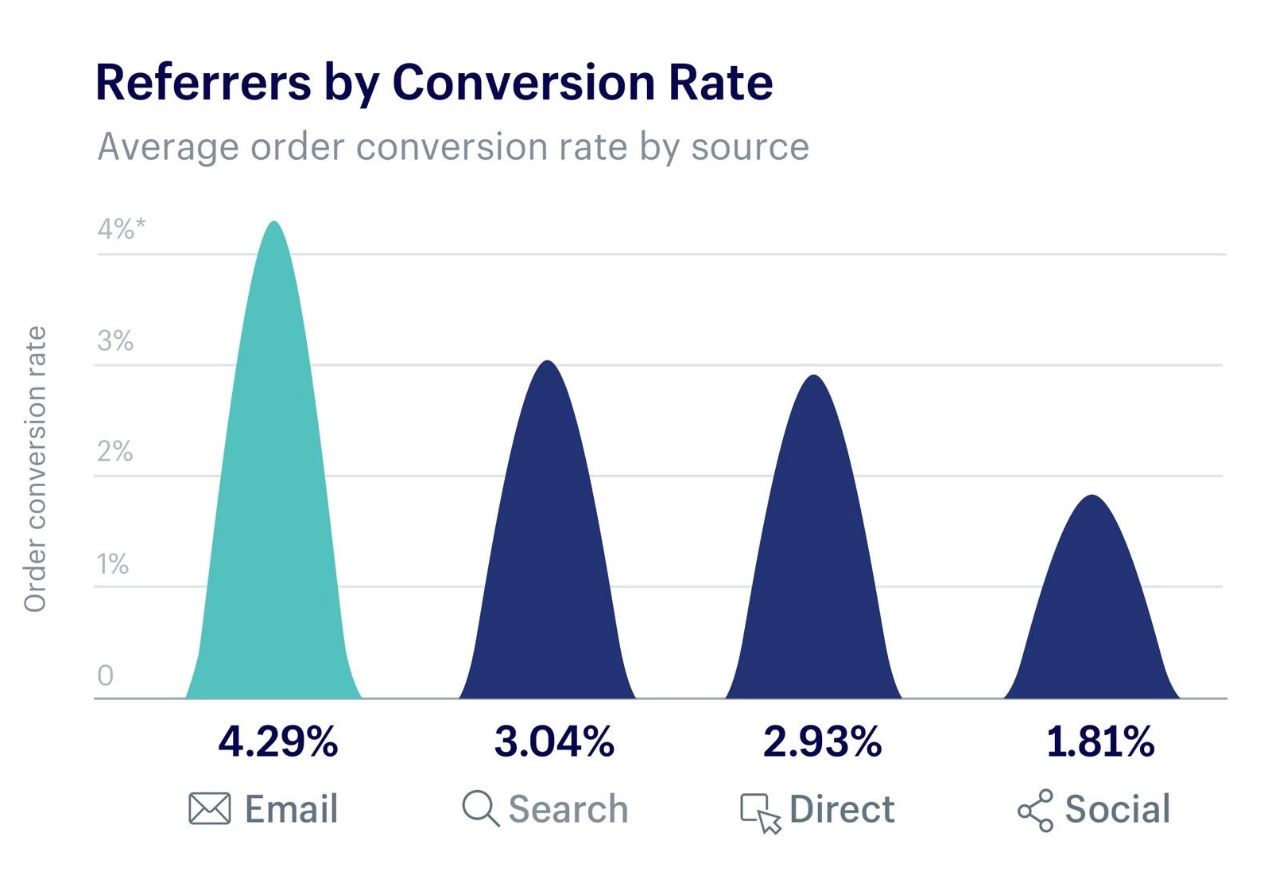 A 2018 Emarsys report clearly mentions that more than 80 percent of business owners give priority to email marketing in their client retention and acquisition. These three studies state that email marketing is a unique medium of drawing sales and of enhancing revenue from their esteemed patrons.
No third party influences it
One significant aspect of email marketing that keeps the growth of its importance is that it is not influenced by others like the decrease in web traffic due to algorithms. The organic search for Facebook pages has been experiencing a decline because this platform focuses on promoting content among friends and known persons. Similarly, getting the highest rank on search engines is becoming more stringent day-by-day with the advancement of answer boxes and advertisements, causing no clicks on searches. 
How to empower your e-commerce Brand by using email marketing? 
Here are 4 email marketing ideas that can help you empower your e-commerce store:
Welcome Note
The subscription time is the best time for you to reach your buyers. Be active enough and send a welcome Email to a customer as he/she subscribes your mailer. The subscription discloses it to you that they are eager to know your online store. Therefore, you should send a bit of information just after their subscription.
A Welcome Email is the most effective way to introduce yourself to your customers. Letting your buyers know your brand is the best way to get familiar with you. With it, they can easily comprehend your business and express their expectations from your e-store. To make your email marketing effective, you can send 3-5 emails to new subscribers. In the first mail, appreciate your new subscribers. Mention your brand story in the second email. Your third email should disclose what the next is if they haven't bought anything from your e-commerce site.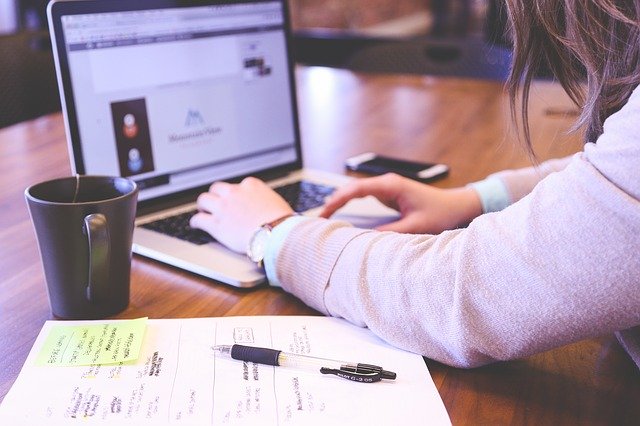 2. Personalization
Needs of a customer is different from others. You can't send one email to all your subscribers. For example, you shouldn't email a male about the details of the products used by females. You should avoid emailing car servicing details to a person who doesn't own a vehicle. When it comes to the use of email marketing ideas, you need to keep the needs of your patrons. And you can do this by personalizing your emails as per your patron's requirements.
More than 70% of marketers accept that personalization has helped them to increase engagement with buyers and multiply transaction rates six times. It is clear here that you need to focus on the personalization of your email marketing campaigns if you are serious about empowering your brand. For this, segment your shoppers based on gender, age, purchase history, and so on. You need to collect data in terms of name, email, age, gender, job title, education, browsing history, etc. for the segmentation of your email lists. Start emailing as per your segmented data. By sending customized messages, you will have more customer engagement.
3. Promotions and Incentives
Informing your buyers about a sale or an offer, valid for a limited period, is a tested and tried method to fetch traffic to your e-Commerce site. Purchasers are very interested in the announcement of holiday deals or seasonal sales. You can use services like iCustomLabel to create promotional offers and discounts. You can create labels based on your customer birthdays, shopping items and other occasions with special gifts and offer messages. They love to know an exclusive offer. The emails in this regard are valuable for patrons who are in search of more natural ways to shop for the best product at a lower cost. As per Coteries Lab, 44% of patrons who get customized emails buy at least once due to promotional content. Conversion rate is 9.68%. You can use custom labels in your promotional emails to disclose the sale or offer of your e-Commerce store.
Up-selling and Cross-selling Emails 
In the world of email marketing for e-commerce, up-selling and cross-selling emails are very lucrative. It gets more obvious when you do compare and contrast of the open rates. Before a purchase, the open rate is only 25%. It gets increased up to 61.7% in the emails sent to customers after the purchase of particular products. Such emails contain Follow-up emails with the receipts and similar items. Start sending such emails to your patrons as they buy products from your e-commerce site.
Conclusion 
Email marketing is one of the most usual ways to reach out to your existing as well as potential customers. Each email marketing idea for an e-commerce store is beneficial. You just need to make a solid strategy and follow the same. With this, you will be successful in empowering your brand.