Subscription boxes, also known as loot crates or goodie parcels are becoming a highly popular product across several different industries. Almost any product can be bundled together randomly in a container and then shipped to subscribers who are seeking surprise and delight when they get it.
Interest in subscription boxes has skyrocketed since they broke onto the scene, with a more than 800% increase in related internet searches since 2014. Some of the most popular subscription boxes include brands like Blue Apron or Dollar Shave Club which are both brands that have engaged in progressive means of digital marketing via sponsorships with influencers.
Another great example of a subscription box service is Be Aware Box which provides a box of goodies that mothers and their toddlers can enjoy together. Services like have cleverly tapped into a market that is eager to spend their disposable income on the novelty and convenience of the subscription box experience, rather than the dollar value of the items received.
But how and why have subscription boxes become so popular? Let's discuss.
Convenience
Before we address the more emotional reasons why people buy these products, let's look at the convenience some of them bring. Aforementioned entries like Dollar Shave Club and Blue Apron both offer products that are meant to be used and disposed of on a routine basis.
Blue Apron's product is a series of pre-portioned meals with easy to follow cooking instructions that enable people who aren't traditionally skilled chefs to make healthy home cooked meals. The convenience of this product is self-evident in that people do not need to go grocery shopping, learn how to cook or rely on fast food as often.
Dollar Shave Club is also convenient as it sells razor blades that are superior to store quality blades and far cheaper as well. It enables people who need to shave regularly to get new razors and accessories delivered directly to them at a more cost-effective price point.
These two examples are successful because they offer something people have a genuine need for in a way that is more convenient for them.  Blue Apron knows that a great deal of people wish they were more motivated to cook at home and want to get use out of their kitchens, so they have streamlined the boring parts like grocery shopping and portioning.
Blue Apron and Dollar Shave Club are also great examples because of how they marketed their products. Both brands have partnered with YouTube channels to create sponsored content that encourages fans to subscribe to these services with promotional codes that help the channel they follow.
Novelty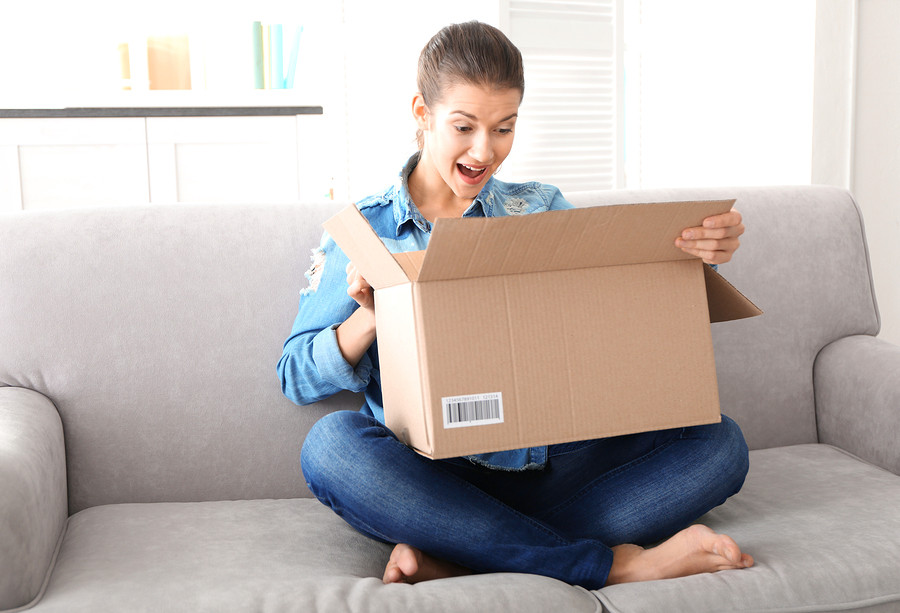 The other, perhaps more interesting, aspect of subscription boxes is the novelty of receiving a package on a routine basis. A good example of this is LootCrate which delivers a randomly assorted box of pop culture related merchandise pertaining to a certain theme.
While all of the items in the box are purchasable individually, perhaps even at lower prices, people are paying for the experience of receiving a random assortment of items they know they will use or at the least gift. The experience that people are paying for with these boxes is comparable to the feeling of opening a Christmas or Birthday gift before knowing what it is.
People enjoy the idea of a mystery box where they stand to be delighted or disappointed by what they receive. It a sense, there is an element of gambling psychology at play here, even though you do get value for your money whether you like the items or not.
The thrill of receiving a package and opening it to a surprise is something that these companies have very cleverly targeted. Normally relegated to birthdays and holidays this feeling can now be experienced on a monthly or even weekly basis.
They are probably so popular because they break up the monotony of everyday life by introducing an element of randomness, even if deliberately. The nature of the transaction means that companies increase their profit margin on these boxes when gauging how much people are willing to pay for the experience rather than the items themselves.
What does this teach us about marketing?
Ultimately, the marketing of these subscription boxes is almost self-perpetuating once the value proposition is communicated to the target audience. This type of product is a concept that is easy for people to understand and get excited by.
Whether a subscription box is based around convenience or novelty it has the power to capture an incredibly loyal audience that enjoys the habitual experience of these products. While understanding the marketing principles that led to their success is helpful, they are not very complex and can be replicated by anyone who create an equally convenient or novel product.