The electric car industry is booming across the world, and Australia is no exception. This isn't a surprise – after all, swapping to an electric car is a very easy way to both save money on fuel and reduce your carbon footprint. However, along with your electric car you also need an electric car charger.
The requirements for an electric car charger vary depending on whether you need one for your home or if you are setting up a charging station at a car park or service centre. For a home charger you really just need one that can charge overnight, and it is best to get one designed specifically for your vehicle. In a commercial setting you will need to be able to offer fast charging, and will need a general rather than brand specific electric car charger.
The electric car charger providers on this list meet both requirements, so that you will be sure to find what you are looking for. Many of them even offer portable electric car chargers so that you can charge your car anywhere!
Here are the top and leading electric car chargers providers:
1. EVSE
https://www.facebook.com/evsecomau/videos/vb.1045210612195822/1614416375275240/?type=2&theater
EVSE – https://evse.com.au – is Australia's #1 when it comes to the supply, installation and maintenance of electric car chargers around the nation. Leading the charge on supplying power to electric vehicles (EVs), EVSE is a brand that's passionate about being at the forefront of an evolving infrastructure and transportation paradigm.
The business has highly secure express shipping on its products which means you'll get your hands on what you bought sooner, and with peace of mind. They guarantee the quality of all their products and services, striving to maintain their well-earned reputation as the best in Australia when it comes to electric vehicle charging stations and accessories.
The company has an impressive range of high-quality and affordably priced EV charging products and accessories for both commercial and residential functions. Their products and accessories support all the major car manufacturers EVs like BMW, Holden, Nissan and Renault to name just a few.
Their website also has a blog and handy car guide that helps people compatibility-match products on their website with their model of electric car. This saves customers a lot of time and stress as they will only have to browse between products they can actually use with their vehicle.
EVSE is passionate about building a more sustainable future for Australia and the rest of the world by encouraging the adoption of EVs and providing infrastructure to support them. The company knows that without providers like them providing a competitive market for EV infrastructure that people will be less comfortable making the switch from their gas or hybrid vehicle to a purely electric powered one.
With the cost of entry EVs lowering every single year, and the growing pressure and urgency of climate change, a large shift is approaching that EVSE is getting ready for. Electric vehicle owners in Australia will be glad to know EVSE is leading the charge.
2. Infinite Energy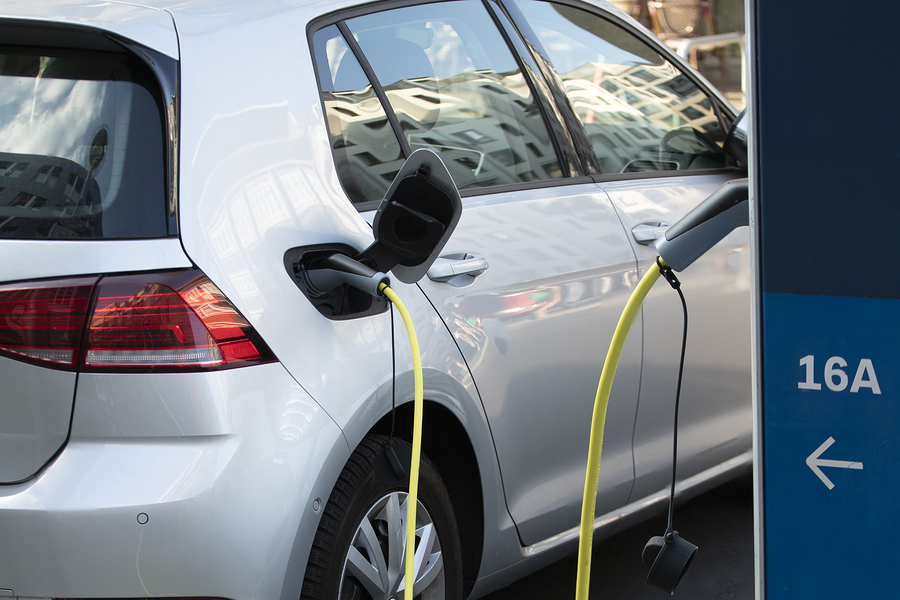 Infinite Energy is a leading Perth-based solar panel installer severing both residential and commercial customers – but that's not all. The company also helps their customers select and install electric vehicle chargers for business, public and residential use.
The company supplies a range of entry-level and advanced electric car charging installations that customers can select from. The website even has an EV charger comparison chart so that visitors can see the differences between different models at a glance, enabling them to make a more informed decision.
There is a simple step-by-step process that Infinite Energy uses when undertaking a new EV charger installation. They will evaluate the suitability of an EV charger on your premises, provide you with a customised quote pending your approval, install & demonstrate the unit and finally provide after-installation support whenever you request it.
Infinite Energy also has special expertise in installing EV charging stations for strata and apartment complexes. They are able to provide this installation service and provide easy access to EV charging for residents. By doing this, the company is helping to develop the infrastructure that will encourage people to make a positive change and switch to an electric vehicle sometime in the near future.
3. Tritium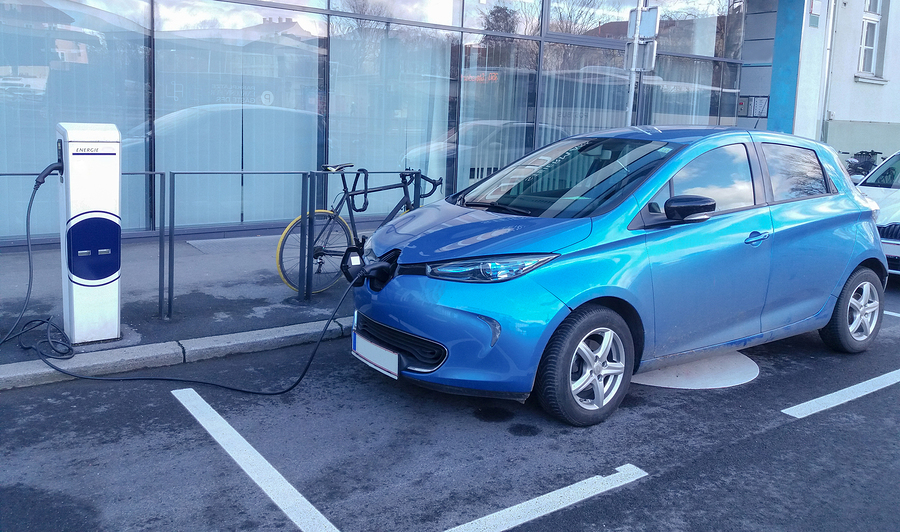 Tritium is an Australian EV charger company that focuses solely on DC fast charging for electric vehicles. They have an impressive 20-year track record of innovation in renewable energy and e-mobility as a whole, meaning they have a lot of expertise working behind closed doors. The company has a stated commitment of working towards a worldwide transition away from gas-fuelled automobiles to the adoption of clean energy solutions.
The overall goal is to make EV charging stations more prevalent so that nobody who makes the decision to invest in an electric car ever feels like they are handicapping themselves. Tritium follows the approach that most people would happily switch to electric vehicles once they have reassurance their life won't be negatively impacted by making the switch.
The Tritium team have a good reputation for being able to clearly explain the technology and how it works to customers. When helping a business install an EV charging station, Tritium can offer an impressive level of expert support on the project to ensure that it is as cheap and effective as possible.
4. LME Electrical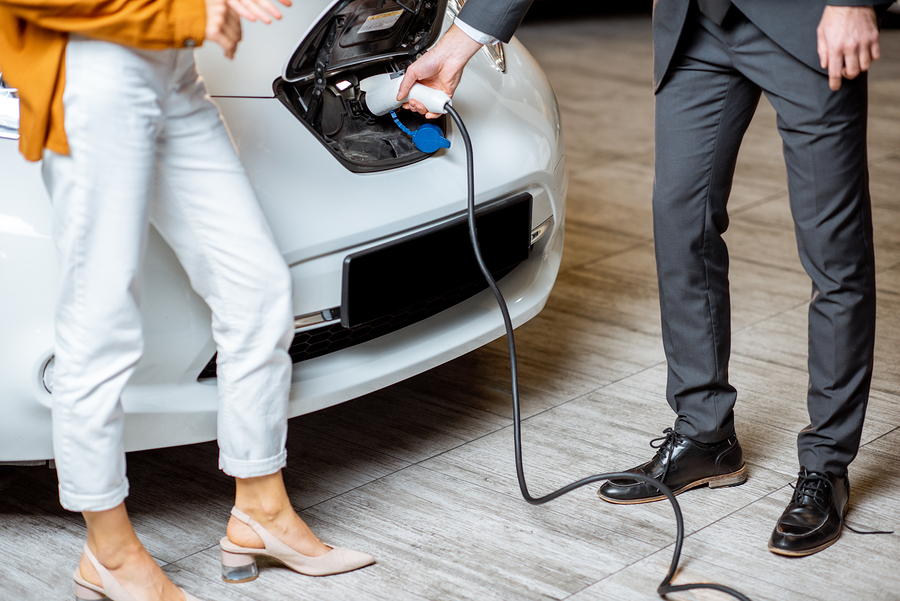 LME Electrical is a company that recognised the growing importance of facilitating electric car charging stations for homes and businesses around Australia. LME is a recognised Tesla installation partner, with the tools and know-how to provide EV charging for Tesla brand cars.
The family-run business was established in 2003 and has extensive experience working with electrical systems all across Sydney, including strata apartment buildings and industrial sites. This experience put LME in a good position to jump into the EV charger market since they already have a wealth of expertise on local power infrastructure.
They provide the full suite of EV charger installation and maintenance services, with simple, no-nonsense customer service from experienced electricians.
5. EV Charging Solutions
EV Charging solutions is a Queensland-based installer of EV car chargers that delivers commercial and residential customers with high-quality products from a range of leading EV providers. The company is 100% focused on EV charging and has a wealth of expertise that their customers can rely on in order to get a setup that works best for them.
All installations are performed by their licensed team, not by a sub-contractor. They also provide full post-sale support to their customers, including sending out technicians for maintenance and repair.
The company performs annual regulatory checks and inspections of multiple different brands of electric charging stations, ensuring that an issue never goes unnoticed or neglected. EV Charging Solutions is in it for the long-haul, establishing a positive and productive relationship with all its customers.