It's summertime and you've no doubt felt the heat with some absolutely scorching days under the Aussie sun in the past few weeks. Needless to say – it's the perfect weather to jump in the water and cool off, as long as you're smart about sun protection as well!
If you're going swimming, then you are more than likely to opt to wear swimwear that is designed to be soaked for extended periods. In Australia, swimwear has a special place in our culture, with the colloquial term 'budgie smuggler' being used to describe the classic 'Speedo' style that was famously worn by former Prime Minister Tony Abbott.
However, Australia offers much more than Speedos – here's a list of the 5 best brands for designer swimwear in Australia.
The top 5 swimwear brands in Australia
Here are the best designer swimwear brands in Australia:
Myra Swim
Camp Cove Swim
Ephemera
The Seea
Camilla
#1 Myra Swim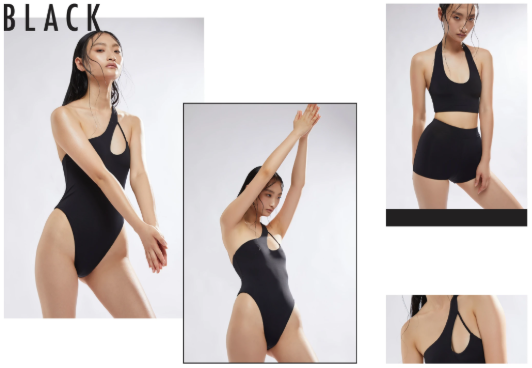 Established in 2013, Myra Swim has enjoyed a great deal of success as an Aussie swimwear brand thanks to its selection of chic, minimalist designs. They offer a diverse range of highly-sought after luxury swimsuits, bikinis and beach accessories, but what makes them unique is their focus on 80s/90s aesthetics. Their designers combine the vintage appeal of the past with the sleek, minimalist silhouettes of the present. And of course, their colour palettes are undeniably Australian.
Myra Swim has been featured in high-end publications such as Vogue and Bazaar, thus cementing their status as pioneers in modern-vintage designer swimwear. With pieces starting at around $100, they aren't exactly cheap, but you get what you pay for – high-quality garments that last. Check out their sale section if you're looking for a good deal.
#2 Camp Cove Swim

With a focus on swimwear that honours and captures the spirit of Aboriginal Australians, Camp Cove Swim is a truly unique and culturally-aware brand. Also founded in 2013, they offer a number of bold prints inspired by the Australian landscape and Aboriginal art, as well as simple block colours like orange and black – earthy shades. Excitingly, Camp Cove Swim is committed to providing eco-friendly products, ensuring to use sustainable practices such as minimal packaging, high-quality (and often recycled) materials, and ethical manufacturing. They are also passionate about empowering women to respect and love their bodies no matter their size or shape.
Their designs are a little bit modern and a little bit retro, but are always fun and eye-catching. They also sell accessories like hair scrunchies, tote bags, t-shirts, hats and towels. Their prices start at about $50.
#3 Ephemera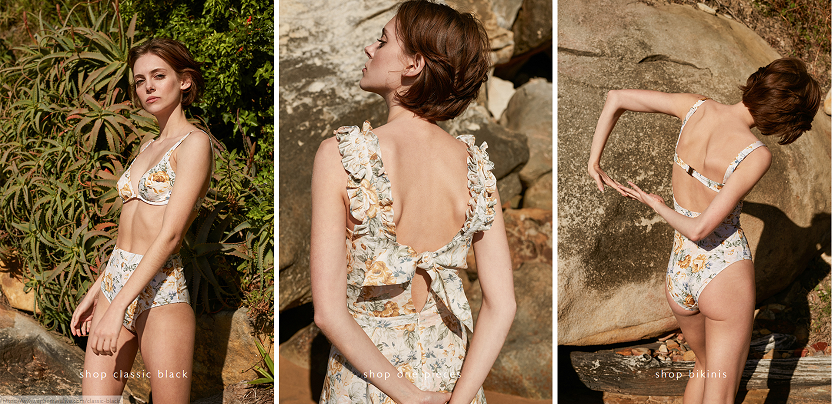 Ephemera is a luxury Australian swimwear brand with an emphasis on sustainably-made, elegant, feminine designs. If you're a fan of frills, flowers and gingham, you'll love this brand. Nicole Banning, designer and founder, hails from the world-class Saint Laurent in Paris, and brings her love of nostalgia and European aesthetics to her work.
Each garment is designed to be long-lasting and of the highest quality, with exceptional attention to detail paid to every cut. They use only the finest quality, sustainably-sourced materials and ethical manufacturing processes. Their mission? To create lasting garments that will be loved and passed down across generations.
While this brand is a little more European-inspired than the others on this list, you won't look out of place wearing their garments. They sell a range of earthy, Australian shades such as olive green and dusky blue, ensuring that you'll suit your surroundings. Of course, if you'd rather stand out, they sell plenty of bright, floral garments and pink frills, too!
Ephemera also run an interesting blog where they provide fashion trends and inspiration as well as advice on topics like how to look after your swimsuit. Prices start at around $100.
#4 The Seea

Aussie surf and swim brand The Seea aspire to connect and empower women to their community and the greater world, encouraging them to become the best version of themselves. With love, confidence, self-growth, acceptance and sustainability as their guiding values, their brand has become a huge success not only in Australia but abroad.
Using recycled fabrics and other ethical practices, The Seea have created a wide range of stylish yet practical surf and swim garments, including bikinis, wetsuits, rashguards, one pieces, and towels. They also sell beachwear for the kids, meaning that your little ones will look as trendy as you do!
Again, their designs are a blend of vintage and modern styles inspired by the Australian landscape. Offering natural hues like soft pinks, blues, greens and browns, you're sure to look right at home by the Aussie coast wearing their garments. The brand also shares valuable blog posts and videos related to women in surfing and business on their website.
Their prices are quite affordable, starting at about $50 per garment.
#5 Camilla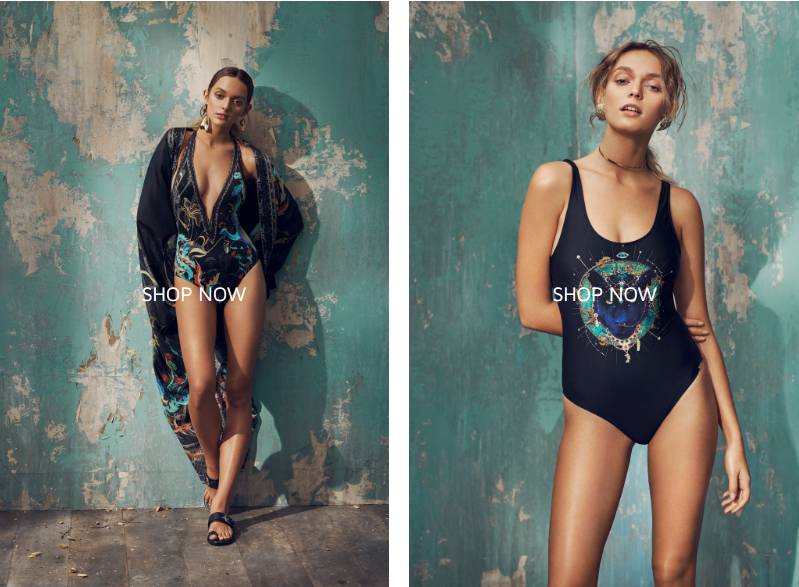 Camilla is a leading luxury boho label founded by fashion designer Camilla Franks. The designer is internationally renowned for her bespoke dresses and kaftans which feature stunning embellishments and enchanting colours. Inspired by a range of global cultures such as India, Italy and China, each piece is utterly magical and unique.
Camilla sells beachwear – one pieces, bikinis and even surfboards. But they don't stop there; they sell everything from jewellery and purses to wedding guest dresses! A quick browse through their website will show you garments inspired by the Daintree Rainforest, Dreamtime stories, and the Great Barrier Reef.
So if you want to look like a bohemian goddess – or want to dress your daughter up like a hippy princess – this is the brand for you. Of course, you get what you pay for, and Camilla is world-class. Products start at around $150 but often head towards the $1000 mark. Afterpay is available, however, making it more viable to make a purchase.
Summary
With internationally renowned brands like Camilla and Myra Swim, you're spoiled for choice when it comes to selecting stylish, long-lasting and high-quality Aussie swim and beachwear. Be sure to make the most of the summer heat by heading to the shore in a stunning new swimsuit – and perhaps dressing up your kids, too!