Below is a list of the top and leading Traffic Lawyers in Sydney. To help you find the best Traffic Lawyers located near you in Sydney, we put together our own list based on this rating points list.
This article is updated every 3-4 months.
Sydney's Best Traffic Lawyers:
Here are the leading Lawyers dealing with driving under under the influence:
Ben O'Sullivan – O'Sullivan Legal
Vanya Hampel – Sydney Criminal & Traffic Lawyers
Robert Daoud – Sydney Criminal Defence and Traffic Lawyers
Are you one of them? Let us create a full business page, click here.
If you are a Traffic Lawyer or you know other Traffic Lawyers or professionals in Sydney that should be on this list, please submit your details here and we will review your submission.
O'Sullivan Legal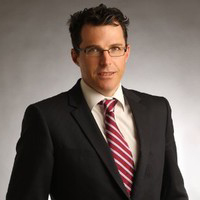 Ben O'Sullivan is an experienced Sydney lawyer and passionate about pursuing justice for his clients.
Prior to starting O'Sullivan Legal, Ben worked for a leading specialist family law firm in Sydney, and represented clients covering DUI, property and children's matters in family law, and matters in the child-care and protection jurisdiction in New South Wales. Ben has gained further experience working as a criminal defence lawyer and is now undertaking a Master of Laws (Criminal Practice) at Wollongong University.
Ben's detailed and analytical approach to work, coupled with his years' of experience in successfully operating a retail business, means that he understands the various asset holding structures involving corporate entities, trusts and businesses. Ben studied undergraduate law at the University of New South Wales where he was awarded a Bachelor of Commerce with Finance Major and a Bachelor of Laws. Ben is also trained in collaborative law.
Ben is a tenacious and passionate advocate with strong oral and written communication skills, and he has an understanding of the range of emotions and practical challenges which are experienced by family law clients, all of which are vitally important in the practice of family law and when advocating for his clients
LOCATION:
Address: Suite 15, Level 2/123 Clarence St, Sydney NSW 2000
Products/Services:
DUI – Driving under the influence, Dangerous Driving, Drink Driving (PCA), Drive Recklessly, Drive Whilst Suspende/Disqualified, Drive License Appeals, Driving Under the Influence (DUI), Drug Driving, Habitua Offender Declaration, Negligent Driving, Police Pursuits (Skye's Law), Predatory Driving, Red Light Cameras, Speeding, Street Racing
REVIEWS:
"Highly recommend them. Ben handled my DUI case with good outcome. They are definitely best DUI lawyers in Sydney." – Adam S.
Sydney Criminal & Traffic Lawyers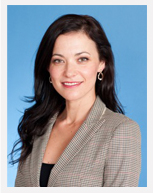 Vanya Hampel (Principal Solicitor) of SCT Lawyers has practiced in the criminal law for over 15 years. She initially gained her experience working at the Office of the Director of Public Prosecutions (ODPP) both in Parramatta and in Sydney. Her time there enabled her to obtain an invaluable insight into the workings of the Criminal Justice system from the prosecutorial side. Over a year in prosecutions, she switched sides, and now defends the rights and freedoms of those charged with criminal offences in NSW.
She appears regularly in all types of criminal matters and represents people in all jurisdictions: Local Court, District Court, and Supreme Court having most recently sought special leave and won a complex appeal in the High Court of Australia; Sio v The Queen [2016] HCA 32 (24 August 2016) She has been admitted as a practitioner of the High Court of Australia since August 2004.
Her courteous and professional manner in Court, coupled with her strong commitment to see justice done enables her to consistently obtain the best results for her clients.
Products/Services:
Drink Driving, Driving causing harm, Drive disqualified, Speeding, Driving occasioning death, Racing, RMS licence Appeals, Negligent Driving, Reckless driving, Drug Driving, Driving Under the influence, Reckless driving, Site Design By NKDC
LOCATION:
Address: 3/50 York St, Sydney NSW 2000
Phone: 0438 818 887
Website: www.sydneycriminalandtrafficlawyers.com.au
REVIEWS:
"We used Sydney criminal and traffic lawyers in a traffic matter. They were highly professional both inside and out of court. They were very understanding of our circumstances and always made sure we were comfortable with the process. Thankyou for all your help" -Ashley Bowman
Sydney Criminal Defence and Traffic Lawyers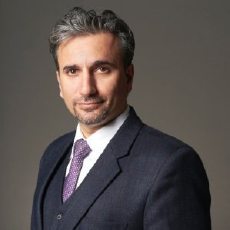 Robert Daoud's maiden voyage into law was instructing counsel for the family in the Brimble Coronial Inquest. Since then, he owned and operated Sydney's premier mentions practice, appearing in thousands of matters in every jurisdiction.
Robert went on to specialise in Criminal Law and Traffic Law, and is a fierce advocate for his clients, obtaining the best possible outcomes in their cases including countless section 10s on guilty pleas; a suspended sentence for a $1 million fraud; and most recently, a not guilty verdict in the Queensland bikie 'super trial'. Robert has also appeared on television, radio and print media with reference to his matters or on request of his legal opinion.
Products/Services:
Drink Driving, Drug Driving, License Suspension & Disqualification, Driving Whilst Suspended, Negligent & Reckles Driving, Traffic Offenders Program, SDRO Enforcement Orders, Sentencing & Pleading
LOCATION:
Address: 7/233 Castlereagh St, Sydney NSW 2000
Phone: 1300 885 646
Website: www.sydneycriminaldefenceandtrafficlawyers.com.au
REVIEWS:
"I highly recommend SCDL. Throughout the entire process Robert and the team were always prompt, professional and easy to talk to. The team worked tirelessly to answer any questions or concerns I had throughout my court case. The outcome was positive and went in my favour. I wouldn't hesitate in contacting them again. Thank you to Robert, David and the team at SCDL." – Kelsey Spaccavento