Double glazing can be highly beneficial for your windows for a number of reasons. To reduce unwanted heat gain or loss, double glazing is a great process to consider.
It is important, however that this is process is done correctly which is why it is important to do your research. These are the 5 best double glazing installers in Sydney and why they are so highly regarded by their clients.
Best double glazing installers for noise reduction windows:
#1 Magnetite
Magnetite are specialists in solving problems that come from windows with their double glazing application. If you are experiencing excessive noise or extreme temperatures, Magnetite can help you fix it. They have been operating in Sydney since 1998 and continue to provide exemplary services to their clients. Magnetite specialises in acoustic and thermal insulation for windows and doors. Their double glazing processes have been thoroughly tested and are in line with the appropriate regulations.
With Magnetite, you can be sure that you are getting reliable and effective double glazing installation. Named after Magnetite technology, a technology that converts existing single glazing into double glazing, this business removes the hassle of double glazing installation. With no need to replace windows or doors, the process is stress free and easy. The business has an emphasis on doing whatever they can to solve problems, and since its foundation, has developed other secondary glazing systems such as Soundtite, Solartite and Sealtite.
No matter what you want out of your double glazing, Magnetite can find a solution for you. Operating across Australia, New Zealand and Singapore and working with both commercial and residential properties, Magnetite has developed a reputation as a reliable and efficient company. This is why they are our number one pick for double glazing installers in Sydney.
#2 Christoffel Windows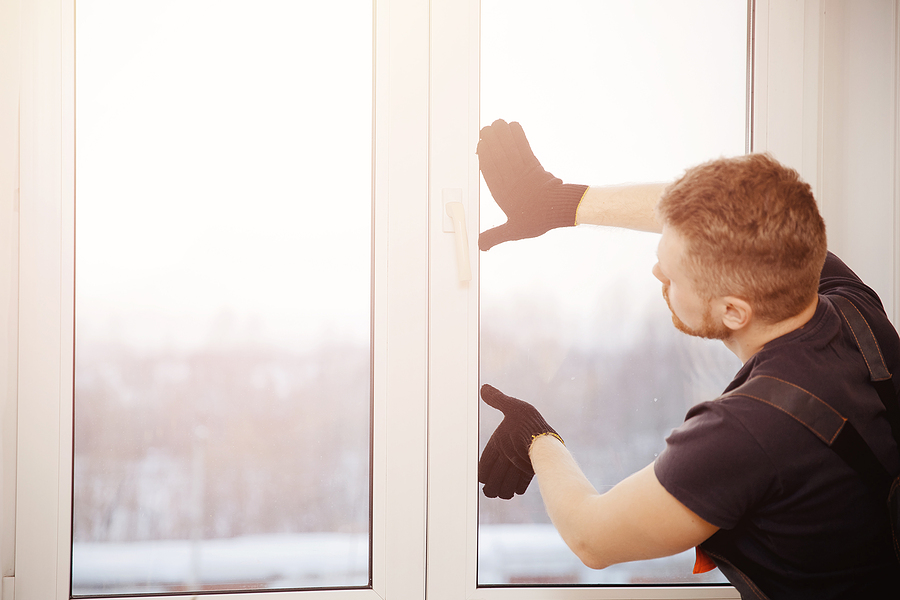 Christoffel Windows are experts in installing double glazed Upvc windows and doors in Sydney and Greater NSW. Created for improving your home's thermal insulation and acoustic abilities, Christoffel Windows have been helping Sydney and NSW residents experience more comfort in their homes for decades. Established in 1986, Christoffel Windows is a family owned and run business. The business has continued to develop and expand their range of products and solutions to ensure that their clients remained satisfied. They manufacture and sell Australian made Upvc windows and doors as well as install them.
The goal at Christoffel Windows is to create low maintenance windows that save energy and reduce the noise in your home. You can also choose to enhance your windows and doors with fireproofing properties, a perfect addition for more regional homes. Not only are their double glazed windows functional, they are also stylish, coming in a range of finishes and colours to suit the aesthetic of any home.
The friendly team are extremely helpful and have a range of satisfied clients who have been able to find solutions for all of their double glazing related issues. With Christoffel Windows, double glazing installation is easy and effective.
#3 Integra Windows
Integra Windows prides themselves on being the innovators in the latest double glazing solutions in Sydney and Australia as a whole. The range of options that they provide ensures that there is something for every home, no matter what you aim to achieve with double glazing installation. Integra Windows' products are efficient, functional, and don't sacrifice any element of style. With this business, you can feel confident that your home looks good and is noise and weather resistant.
The suppliers of Integra Windows are some of the best of the best and contribute greatly to the success of the business. All of the products are tested thoroughly in Australia to ensure that they are safe, secure, and perform to the optimal level. 21 years of experience contributes to the attention to detail and commitment to optimising their products.
Customer satisfaction is at the heart of Integra Windows and the Sydney team of 14 will work closely with you to ensure that all of your needs are met efficiently. Their showroom in Sydney is available to allow you to get a closer look at the exemplary Integra Windows products. These double glazing installers are some of the most trusted in Australia.
#4 Ecovue
Ecovue has an exclusive range of suppliers in the United Kingdom and aim to bring these new double glazing technologies to Sydney. The leading manufacturer that supplies to them provides state of the art double glazing equipment so that the Sydney team can install the best double glazing for your home.
All products surpass the European safety standards and have been tested for their thermal performance and their reliability. Although the products are European, Ecovue have factored in Australia's conditions and ensured that the products are suitable for these. This innovative selection of products guarantees that Ecovue's double glazing will outperform other popular brands.
The commitment to quality that is demonstrated by Ecovue is what sets them apart from other double glazing businesses in Sydney. The installation process is easy, and your highly skilled installer will walk you through every step of the process to ensure that you are 100% satisfied. Because of this attention to detail, Ecovue has emerged as one of Australia's most trusted businesses for installing the newest products and highest quality double glazing available worldwide. They have a range of clients that trust them to look after their needs and guarantee the effectiveness of their windows.
#5 Euro Double Glazing
Euro Double Glazing aims to eliminate noise and regulate temperature with their double glazing services. As many people in Sydney live under a flight path, airplane noise is one of the main complaints that people have within their homes. Fortunately, Euro Double Glazing can help combat this with their high quality and effective products. With no need to replace your existing windows, Euro Double Glazing's installation process is hassle free. The products are designed in Europe, utilising state of the art technology to create exemplary products that work well.
The products are also designed with environmental impact in mind, helping you save money on heating and cooling costs with their thermal regulation properties. One of the best parts of Euro Double Glazing's products is that they are built to last. This longevity is one of the key reasons that they are one of the most trusted companies for double glazing installation in Sydney. Providing a free quote for their potential customers, the friendly team are ready to talk to you and to help you find solutions for all of your needs.
Conclusion
Double glazing for windows and doors is highly effective for regulating the temperature in your home and eliminating excessive noise. With these 5 companies, you can be sure that your double glazing installation is done effectively and efficiently. Their products are of the highest quality, and are also designed so that you don't have to compromise on style. No matter what your needs are, or if you have a commercial or residential property, one of these 5 companies will be able to help you find a solution.
Aiming to take the stress out of the installation process, the commitment and passion for helping their customers that is demonstrated by each of these companies is why they have made our top 5 list for double glazing installation in Sydney.